SICK Extends Light Beam System Product Portfolio
24th November 2020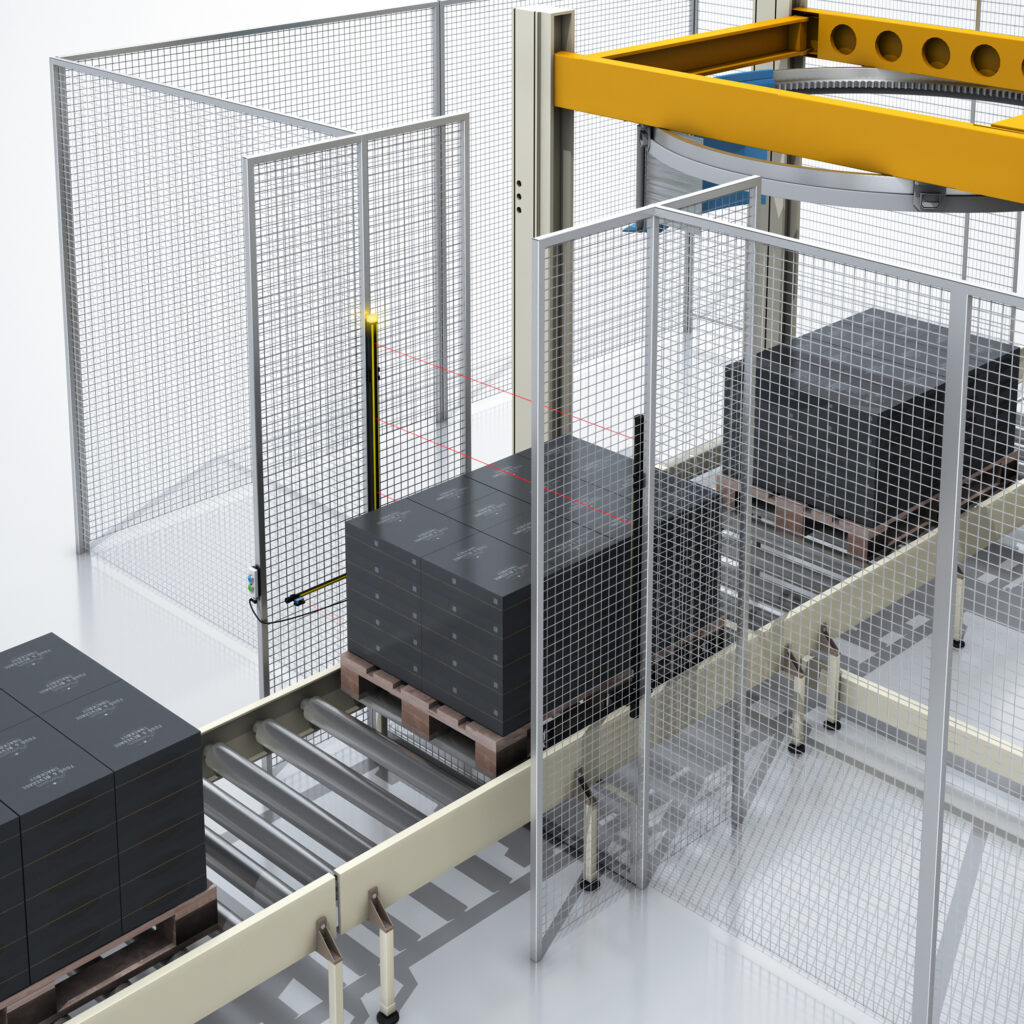 Producer of sensors and sensor solutions for industrial automation applications company SICK has extended the range of its deTem 4 A/P multiple light beam system to eight metres, the longest ever available for an active/passive safety device, suitable for applications up to SIL3 / PLe.
The extra-rugged and compact SICK deTem 4 A/P safety light beam system offers wide flexibility to install safe access protection with entry/exit monitoring  in storage, material handling and logistics environments. With sender and receiver integrated into the active device, SICK deTem 4 A/P minimises wiring and helps achieve compact machine designs. With integrated muting functions there is no need for an external module and additional wiring effort.
With real-time diagnostics accessible by smartphone through Near Field Communication, and also via IO-Link, the SICK deTem 4 A/P is a smart system that enables operators to respond quickly to machine downtime. Engineers can access a range of diagnostic status and process data to manage maintenance interventions effectively.
Dr Martin Kidman, safety specialist with SICK UK explains: "The SICK deTem4 Active/Passive light beam system offers operators fingertip diagnostics to respond quickly to stoppages in common access protection applications such as warehousing, palletising or packaging machinery.  You can find out straight away what caused a lockout just by using the easy-to-use status display on your smartphone.
"The SICK deTem4 A/P offers all the functionality you would expect from a high-performance SICK safety light beam system, and more. Its slim housing and active/passive functionality lend themselves to machine layouts where space is limited. With IP65 and IP67 protection ratings, an operating temperature range of -30oC to +55oC, the deTem4 is ready for harsh industrial environments."
Guided by the SICK Safety Assistant smartphone App, and with integral dip switches and automatic range adjustment, in-situ configuration and commissioning are quick and simple and there is no need to use a PC.
Earlier this year SICK announced it had established a new web-based platform, SICK IntegrationSpace, to be the home for its growing data-based digital software and services portfolio.