AR Racking kits out Cold Warehouse with Storage System
23rd November 2020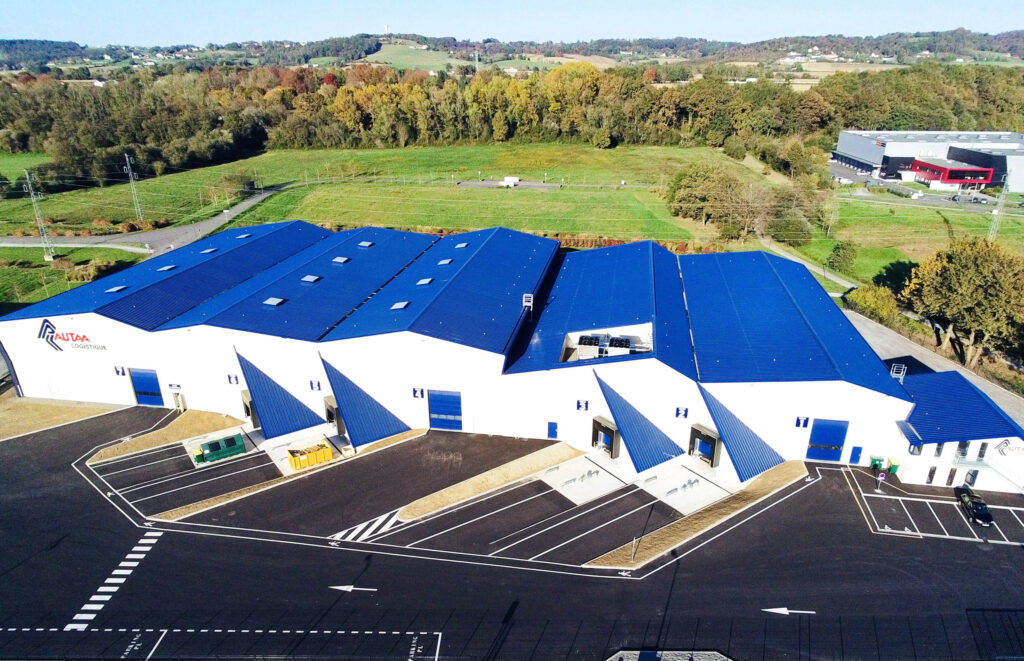 AR Racking has fitted a new cold warehouse with a storage system in France for AUTTA. AUTAA corporation specialises in industrial services for lifting and transporting heavy loads, transportation of production tools, stock management and storage.
With a history that dates back to 1964, AUTAA is one of the most widely present organisations in the heavy industrial loading services and management sector in France. The company has a 5,000 m2 warehouse in Artix (Pyrénées-Atlantiques, France), where it is based. The cold storage warehouse, will help improve AUTAA's storage asystem and performance as a goods management and logistics warehousing specialist.
"Versatility defines us as a company, so we wanted a warehouse that would allow us to offer an even more complete service. AR Racking's systems ensure we have immediate access to goods and high-density compact storage, while the logistics capacity has been strengthened qualitatively and quantitatively", said Hervé Dupey, Logistics Manager of the AUTAA Group.
The new warehouse has 4 areas, three of which for cold storage with a positive temperature (between 0°C and 10°C). AR Racking has installed adjustable pallet racking systems both in the dry area of zone 1 and in zone 3 designed for cold storage, resulting in 2,132 europallets (800 mm x 1200 mm) and 1,128 positions respectively. The two remaining zones, which are also cold stores, have been fitted with pallet shuttle solutions: each with a capacity for 1,736 and 1,128 industrial pallets. In total, around 6,100 new positions.
"Areas with racking for the pallet shuttle have been designed for pallets of both 800 mm and 1000 mm deep, enabling two different types of loading management", explained Christophe Braquehais (Key Accounts Manager at AR Racking France).
Adour Manutention, strategic distributor at AR Racking, has been assigned with supplying the shuttle for its long-term rental and will be responsible for the maintenance of the shuttle services on site.
AR Racking fitted out a new warehouse in Valencia a couple of months ago for a power electronics company.