Software to Manage Delivery of All Goods
22nd August 2023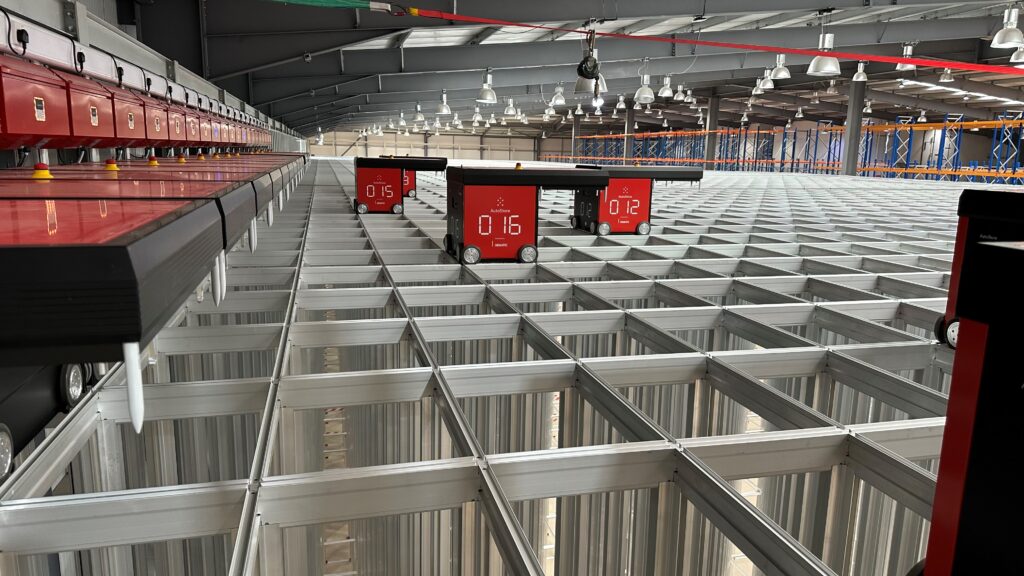 Workwear Uniform Group Ltd (WWUGL) recently awarded Dematic an extensive goods-to-person automation project that features the largest AutoStore system in the UK that Dematic has provided to date, for the delivery of all goods.
Sam Sohal, WWUGL CEO, says, "We selected Dematic because they listened to what we were looking to achieve and, as a specialist in their field, gave us a solution that has the potential to surpass in performance our initial expectations and future proof our business with a Warehouse Management System (WMS) to fully manage our logistics."
In 2021 Direct Corporate Clothing acquired InCorporateWear to form WWUGL, the largest independent workwear, uniform and personal protective equipment business in the UK. Previously, the two businesses occupied three logistics sites totalling 180,000 square feet of space. As WWUGL, the company began searching for a new location where they could relocate and convert into a super hub and consolidate space.
However, after exploring numerous options, the Birmingham-based company decided on a solution that would allow them to utilise an existing 76,000-square-foot facility. WWUGL was in touch with several leading automation companies before deciding to select Dematic to install a solution that featured an AutoStore system. Dematic Software will manage all the storage, transport, and picking processes within the entire facility.
A phased commissioning has been planned for the AutoStore system, and the first phase is scheduled to be completed by February 2024. It covers a 4,500-square-metre space (nearly 48,000 square feet) and consists of a 40 x 95 metre grid that can store 129,654 bins using 60 R5 robots, nine picking stations, and three inbound ports. The project's second phase, which includes software functionality and connecting conveyor, is set to be completed in the second quarter of 2024.
According to Sohal, the project benefits to his company go well beyond creating and consolidating WWUGL's three locations. "Not only does the solution help us as market leaders by providing our customers with the best possible delivery of goods, but it also allows us to get the maximum use of space and still have room to double our business with a new system that is more efficient and accurate in our overall stock management.
"In addition, it will reduce our CO2 footprint and energy consumption to help meet our goal of being carbon neutral by 2025. We are seeing a trend in the UK where customers are steadily wanting more than just the right solution; it is now critical for them to find the right company to partner with for the long-term," explains Neal Rowe, sales project manager at Dematic.
"Initially, our discussions were around the AutoStore system, but as WWUGL began to see that Dematic could provide technology beyond the initial project scope, they asked us to design an even larger solution where our software is expected to run most of the processes within the four walls of their facility."
Rowe says Dematic committed a dedicated team to meet customer expectations for the entire AutoStore portfolio, which provides smaller and mid-sized companies with access to the first steps to logistics automation. "After going live, Dematic customers can rely on continuous support for the entire lifecycle of the solution."
Adds Simon Barnwell, vice president and market leader for UK and Ireland at Dematic, "Dematic recently reached a global milestone with its 100th commissioning of an AutoStore system. I believe it has brought substantial benefits to our customers by boosting productivity, realising faster ROI's and providing agile project delivery without interruption. Dematic brings a depth of expertise in this technology, which, I think, is matchless in our industry."