Brita Optimizing Supply Chain Process with Kinaxis
20th November 2023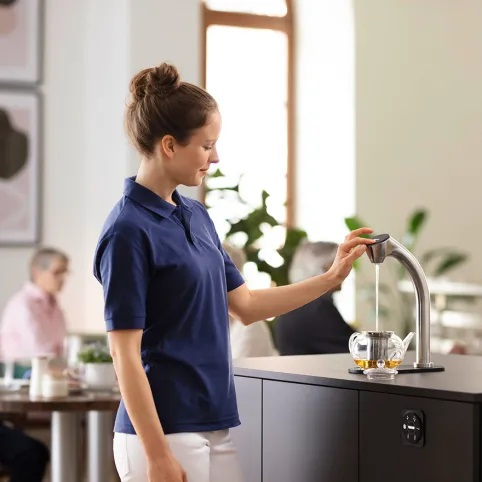 BRITA SE, a German water filtration company, has selected Kinaxis® Inc. (TSX: KXS), a leading supply chain management platform, to bring concurrent planning to its supply chain. Founded in 1966, BRITA SE invented the household water filter jug and now develops, produces, and distributes a wide range of water products for both private and commercial uses.
Recently, the company experienced significant growth, which added pressure to its demand planning and operations. With Kinaxis, BRITA SE will achieve end-to-end transparency into the entire supply chain and improved demand planning capabilities to adapt and respond to any demand changes, faster and with more accuracy.
"BRITA has continued to grow, both in our number of business segments as well as our geographical reach, so being able to understand how disruption in one area could affect the entirety of our supply chain immediately is invaluable," said Oliver Schilling, Group Director Supply Chain Management at BRITA SE. "We're committed to the highest standards of customer service and to our growing business, with the help of both Kinaxis and 4flow."
With RapidResponse® BRITA SE will be able to run multiple scenarios simultaneously, giving its planners the flexibility to react to changes in demand and market volatility. Having these insights will allow BRITA to make the smartest decisions for its supply chain, faster.
"Supply chains, at their core, exist to serve humanity. BRITA provides people all around the world with filtration products providing their customers with filtered water, reducing the need for plastic water bottles," said Claire Rychlewski, executive vice president of global field sales at Kinaxis. "We're excited to help BRITA transform their supply chain and find resiliency, and to help them better serve humanity."
For the implementation of RapidResponse, BRITA SE will work with 4flow, a global leader in supply chain optimization services and partner of Kinaxis to support the digitization of the supply chain.
"With our deep understanding of global supply chains and the associated IT infrastructures, we are able to support customers in partnership with Kinaxis, accelerate decision-making and break down silos," said Dr. Marc Schleyer, Partner at 4flow and Head of Digital Practice. "We're excited to help BRITA with a successful implementation and ensure a sustainable transformation of supply chain operations."