Wenko Focuses on IT Transformation
17th February 2023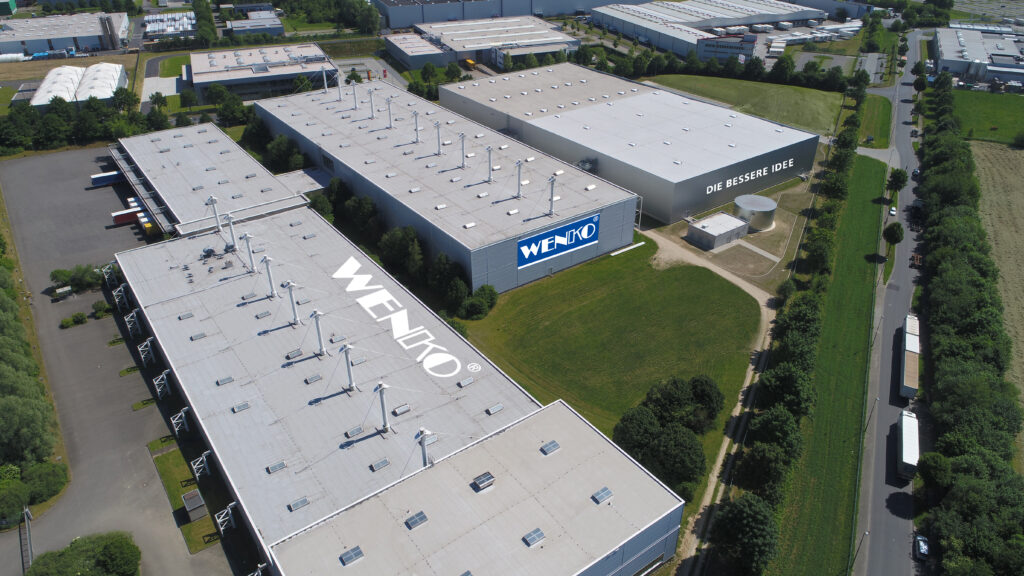 Whether it's a shower basket, ironing board or cutting board: when it comes to household goods, Wenko is the first place to go for many. To bring transparency into the supply chain and be more agile, the company introduced the SCM software OSCA. The family-owned business uses it to manage 145 suppliers and other supply chain partners.
Nothing is as constant as change. This proverb is the secret of success for many companies. This is also the case for the household goods specialist Wenko-Wenselaar GmbH & Co. KG, better known as the Wenko brand. In 1959, entrepreneur Wietze Wenselaar and his wife Maria Koellner founded a company which launched the first metallized ironing board cover in Germany.
However, achieving major growth was not possible with just ironing articles alone. The founder's son, Hans-Joachim Koellner, therefore significantly expanded the product range after joining the family business in 1968. From then on, Wenko's business no longer revolved mainly around laundry and ironing, but also included bathroom accessories, home storage solutions and other household helpers. Business boomed.
Today, the company from Hilden near Düsseldorf offers more than 5,000 articles from the areas of lingerie, bathroom, living, kitchen, and leisure – with patents or property rights for around 1,500 products. With Niklas Koellner and his brother Philip, the third generation joined the family business around two decades ago. The two are also pursuing new ideas. In 2020, they acquired the mail-order supplier Maximex from Lower Saxony, which supplemented the product range with its products.
To keep up in the tough price war, Wenko's goods are manufactured all over the world in Eastern Europe, Spain, France, Germany, and Asia. More than 200 suppliers are listed with the company. Five freight forwarders deliver around 4,000 shipments to North Rhine-Westphalia in Germany. Most of the deliveries are stored in two buffer warehouses, each with 20,000 pallet spaces. The hub for shipments to 81 countries – with the focus on Europe – is the Wenko central warehouse in Hückelhoven. It was opened in 1997. In 2017, the family-owned company invested in the semi-automation of the warehouse, which now covers more than 35,000 square meters. The high-bay warehouse comprises 34,000 pallet spaces. During peak season, up to 50,000 picks can now be carried out – per day.
Keeping track of all orders and shipments is not easy. Prior to the Covid-19 pandemic, Excel lists and emails were the main communication aids with supply chain partners. But Covid threw supply chains into turmoil. Suppliers couldn't deliver, ships couldn't leave their ports. As with many companies, goods often flowed hesitantly, but emails were frantic. "The Covid-19 pandemic led to the realization that we needed to change in the supply chain space. Production and delivery delays were almost impossible to handle manually," reports Wenko Managing Director Niklas Koellner. "In order to be able to control production and transport, we wanted to bring transparency into the supply chain with the help of a central tool. This should then inform all partners about changes at the same time."
No sooner said than done. Koellner and the supply chain management team looked around for tools at the end of 2021. They found what they were looking for with the SCM software specialist Setlog. More than 150 brands worldwide now use the OSCA solution to manage their supply chains. "The decisive factor for the provider was that the best-practice version, which has been tried and tested at other companies, is easy to use and enables optimal control of logistics processes," explains Koellner. The first meeting took place at the end of February 2022, and the system went live at the end of July.
Since then, Wenko has been transmitting orders from their ERP system to its suppliers via OSCA. 145 of a total of 200 partners are connected to the system, which accounts for more than 85 percent of the total volume. Four of the five forwarding agents also work with OSCA. The software acts as a central communication and control tool – from order confirmation and delivery planning to booking shipments and transports. In addition to costs, volumes, lead and transport times, post-carriage control, carton packing lists including label creation and delivery dates can also be controlled. The forwarders enter transport notifications and tracking data into OSCA.
At the headquarters in the Rhineland, a dashboard visualizes the most important key figures for the nine Wenko employees who are connected to the cloud-based system. When production or delivery data changes, all supply chain partners are notified simultaneously. "Monitoring has improved greatly. Production backlogs, for example, can be easily called up in the dashboard," Koellner says. Even colleagues' vacations no longer pose a challenge because everyone involved can track the processes in the system through central communication. Implementation and training took a few days. But the advantages of a transparent supply chain quickly made up for that for Wenko: "There are no more media disruptions – and changes in orders and shipments are immediately visible to everyone," Koellner emphasizes.
And there are now more and more disruptions – due to political crises, strikes, environmental disasters or pandemics. "If a consumer goods manufacturer today cannot rely on a modern IT landscape – with SCM solution, ERP, CAD, WMS, PLM, payment system as well as production planning – it is quickly overwhelmed with the challenges of our time," says Ralf Duester, board member of Setlog. According to him, the most important trends in the industry include increasing complexity in procurement and distribution, the shift from push to pull markets, the acceleration of ordering processes in companies, and the growing need for additional services. "Wenko shows how an innovative mid-sized company with 550 employees is embracing change and has prepared for the future with a modern IT infrastructure, dedicated IT experts and collaborative supply chain partners. And with the planned integration of Shippeo's Visibility Tool into the running OSCA solution, Wenko will additionally be able to track its shipments in real time, adding further value to logistics," explains Duester.