Webinar: How To Navigate The New Logistics Landscape
13th January 2022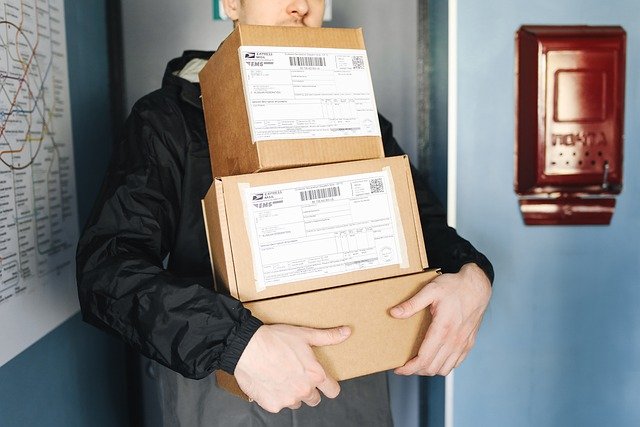 Buying habits have changed, and it's time delivery caught up. These days, the third party you engage to drop off your products represents your company. Increasingly, we're seeing consumers say goodbye to brands they love due to poor customer service at the last mile.
So, partnering with Honeywell, FarEye is holding a webinar entitled How to Navigate the New Logistics Landscape on 26th January at 3.00pm GMT with an expert panel who will bring you up to speed on transport and logistics in 2022. It's free to attend, and can help you align your online and last-mile experiences.
Topics being covered include:
The current logistical landscape
Emerging transport technologies
How data can be leveraged to improve delivery
What tools you can use to enhance the last-mile experience
In 2021, eCommerce transactions increased by 30%. It's not hard to see why – for the past two years, we've embraced buying everything online. Today, we expect companies to spend the same amount of investment on the back end as they do on the front. But to achieve this, their delivery must be as seamless as their website.
Up to 66% of millennials think all purchases should have a one-hour delivery option. And 55% of all consumers say that three late deliveries would prevent them from using a service provider again. The fact is, if your final stage of the customer experience is letting the side down, you'll lose customers.
That's why in this webinar, we're asking industry heavyweights to comment on the challenges of transport and logistics right now. They'll provide answers like leveraging big data, data science and data analytics to refine the delivery process.
The panel includes speakers from Honeywell and FarEye, all helping us to solve problems such as customer expectations, driver retention and poor asset utilisation.
You can watch them, and host John Bradshaw, Vertical Marketing Manager at Honeywell, set the new world to rights by following THIS LINK to sign up for free.
Attendees can ask questions and use the information provided to kick-start their ambitions for 2022. What's more, you'll be able to counter the change in customer expectations, and gain the tools to exceed them. Sign up today and tap into the insights of industry leaders.
FarEye is a low-code, Intelligent Delivery Management Platform, enabling enterprises to orchestrate, track, and optimise their logistics operations. FarEye's native SaaS products provide real time visibility across transportation networks and logistics orchestration for the execution of deliveries across the first, mid and last mile.
CLICK HERE  to register for the free webinar – How To Navigate The New Logistics Landscape