UTA Edenred and Transporeon begin cooperation
25th February 2022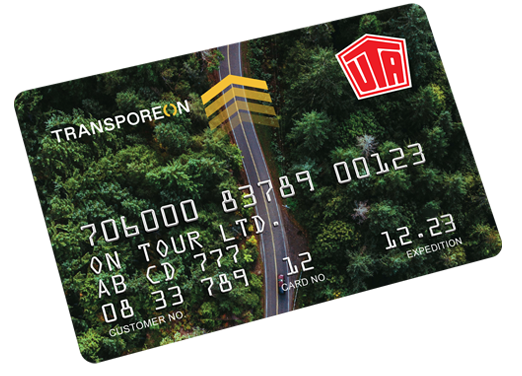 UTA Edenred, a leading European mobility service provider and an Edenred company, and Transporeon, one of Europe's leading transport management platforms, have joined forces as part of a sales cooperation. From now on, Transporeon offers its European network of carriers a specially created UTA Full Service co-branded card. This card gives Transporeon customers access to UTA's acceptance network and its comprehensive product and service portfolio.
Transporeon's leading Transport Management Platform provides its extensive network of +1,300 shippers and retailers and +130,000 carriers and Logistics Service Providers end-to-end transport logistics management software solutions.
For its extensive carrier community, Transporeon offers a wide range of smart solutions, which help optimize route and resource planning. By entering a partnership with UTA Edenred, Transporeon is bringing even more value to carriers. They will get access to the Europe-wide UTA acceptance network and the mobility specialist's entire range of products and services, which include fuels supply and e-charging, Europe-wide toll services, repair and maintenance, as well as numerous fleet management solutions and transparent reporting and billing.
Carsten Bettermann, CEO of UTA Edenred, says: "Through this important new partnership, we're simplifying mobility for Transporeon customers across Europe. UTA Edenred and Transporeon share a number of synergies. Notably, UTA Edenred is creating an all-new digital platform to meet customers' mobility needs into the future, while Transporeon has a successful digital business model. By combining UTA Edenred products with Transporeon services, we're providing richer and more efficient mobility experiences for customers."
Gruziana Hoxha, Executive Director of Carrier Management at Transporeon, says: "We're committed to helping carriers optimise their global transport and logistics processes with regard to time, cost and resources. UTA Edenred, with its nearly 60 years of experience on the market and such an extensive service network, is an excellent European service partner for Transporeon. Together, we will help our customers save time and money in their everyday business."