Tompkins-GRS partnership yields RaaS model
31st March 2022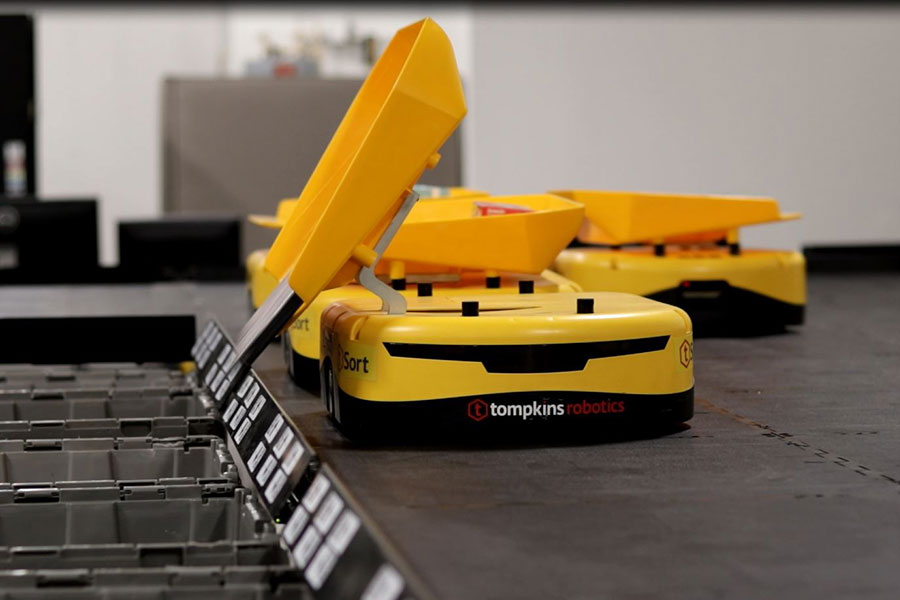 Tompkins Robotics, a global leader in the robotic automation of distribution and fulfilment operations, has partnered with Global Robotics Services (GRS), a GLP backed platform that provides financial backing for collaborative robots as a service (RaaS) solutions.
The Tompkins Robotics – GRS RaaS solution provides customers with the ability to pay for what they consume including equipment, installation, commissioning, and support costs, all of which are included in the service level agreement (SLA). This innovative model gives customers the flexibility of a subscription-based pricing and service option instead of traditional capital equipment purchase and support model. This conserves capital, converts investment to an operating cost, and allows a customer to "pay as they go" for the use of the system.
RaaS also provides customers with the ability to scale up and down rapidly and easily in response to changing market conditions or seasonal demand such as the Holiday season, Back to School, January returns, and other seasonal events.
Tompkins Robotics, with its tSort robotic solution, has developed a reputation for execution of projects, rapid deployment, scalable layout design, understanding of US building codes, and knowledge of logistics operations. GRS brings the financial strength and resources of a global logistics real estate investor, developer, and operator. Together, Tompkins Robotics and GRS will bring new opportunities for US companies easy entry into automation and robotics.
Mike Futch, CEO of Tompkins Robotics, said: "The asset services support from our partnership with GRS will position Tompkins Robotics to implement a RaaS deployment for customers that prefer this model versus our existing capital procurement business model. In addition, our solutions have always had a reputation for being flexible, now we have the opportunity to allow financial flexibility as well."
Hongming Chen, CEO of GRS, added: "Our vision is to accelerate the adoption of automation while lowering the barrier to entry for businesses when it comes to robotics technology. The subscription-based model of RaaS creates lower upfront capital requirements, reduced fixed costs and flexible lease terms which helps bridge the automation gap for many small to mid-size enterprises.
"A full package of services including consulting, implementation, maintenance, systems and robotics upgrading can all be provided as part of this service. With both parties expertise and resources, we look forward to expanding our cooperation with Tompkins in greater depth and breadth to provide a more holistic solution to our customers."