The Digital Transformation Journey in Logistics
20th June 2022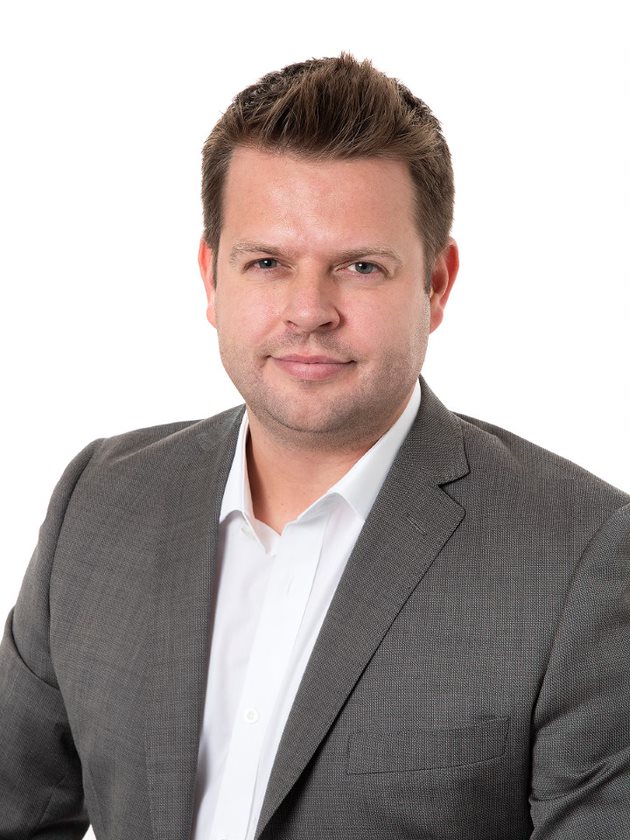 Ryan Lucas, CEO, DG International writes: The modern-day consumer has complex varied needs, and their expectations are changing fast. Amazon's 'everything-now-centric model' has not only shifted the way we shop and interact with brands as consumers, but more crucially, how we behave as organisations. Whilst we may think we know our target market and increasingly what their demands are – not just in terms of service quality – it is apparent that today's consumer expects a service that is personalised to their needs.
We live in a world where change is now the norm. Every product and service is now considered a fast-moving consumer good. We want what we want, and we want it now. We want delivery when and where we choose, coupled with a buying experience that echoes the speed and convenience we've become accustomed to in other areas of our lives. There are multiple reasons as to why consumer trends, attitudes and business is moving faster than ever before. The issue for most organisations, isn't about knowing the audience, it's about how to service them and asking, "are we offering them a powerful experience?" – and as such it is no secret the freight industry is undergoing a much needed technological overhaul to improve ageing internal systems and processes.
One of the greatest challenges has been for teams to become closely attuned to how customer decision journeys are evolving. In the broadest sense, processes need to be simplified to understand customer needs and behaviours and the response is to provide them with scalability, flexibility, and visibility over their shipments.
In a world where the 'everything-now' attitude has infiltrated all aspects of daily life, the need for speed and productivity is now of top priority and as a result customers are demanding a solution that brings efficiency, connectivity, intelligence, personalisation and security to their supply chain – a one-stop shop where they can easily manage their global supply chain and multimodal transport requirements.
The solution? Digitisation. The only way to meet – and keep up with – the evolving consumer demands is technology. Between 2020 and 2021, at DG International, across 23 countries, we saw a 51.61% uplift in customers opting for digital solutions with a staggering increase of 103.2% for shipments alone, a clear indication that the demand is there. For the industry to keep up with the pace of change it needs to embrace the use of advanced, integrated tracking solutions that offer complete visibility over cargo, across the globe, 24 hours a day, seven days a week and 365 days a year. With legislation and regulations changing rapidly, customers need a control tower view of their operations, a detailed breakdown of tracking information such as destination ETA, VAT calculations for goods, HS Code lookup, shipment information, reference numbers, real-time access to invoices and documentation, the list goes on.
To effectively operate within the face-paced environment we have now created for ourselves, customers are looking for more effective ways to streamline their processes all in one place, saving time and providing the relevant information at the click of a button. In addition, since the turn of the year we have seen an increase of 43.33% in our customers using our information-sharing technology to better communicate with relevant individuals along the supply chain to meet demand.
At DG International, we are noticing a significant uplift in the expectation for personalised service. Our customers' have very varied requirements and so therefore the traditional 'one-size-fits-all' approach is now both outdated and redundant. Customers need to be able to plan sales, inventories, and operations, manage multiple warehouses and delivery calendars, carriers and bookings, track & trace numerous shipments, reconcile payments and integrate all required documentation. The need to coordinate and control shipments is fundamental to our customers' business to drive profitability.
From a broader industry perspective, this type of innovation is still very much in its infancy, however, we put a premium on technology recognising its importance and ability to enhance the customer experience by providing piece of mind and offering the 'on-demand' service that the world has now adopted.
For today's consumers, experience matters. And if the desired experience doesn't match expectations, there's a problem – a big one. Exceptional customer service is an expectation across all industries and certainly should not be overlooked in the shipping industry. When your business is reliant upon getting products from one side of the globe to the other, timely and effective customer service is essential.
In our experience, consumers want proactive account management where change requests are listened to and actioned. So, how to keep pace? Whilst an online solution is a key aspect of the transformation process, human interaction and expertise should not be dismissed. There needs to be a sensible balance between the two elements to maximise the customer experience. Whilst technology and digitisation are crucial, having that person on the ground, listening to feedback, analysing data, and unearthing ideas to innovate and develop a seamless experience is also an essential part of the process and service delivery.
On what sometimes feels like a digital merry-go-round, how do you, as an organisation, make sure that you are keeping up and putting your customer at the forefront of everything you do? How do you keep building those connections – let alone keep track of fresh compliance, channels and technologies? These are questions I've asked myself a lot. The answer differs for every organisation.
For me, everything begins with knowing the customer; knowing who they are, where they are and how they think and feel. The digital transformation in logistics has only just started but the focus from teams to deliver customer-centric solutions which challenge conventions and bring about meaningful change will continue. It's a very exciting time for the industry and I'm looking forward to being part of the change.