Transporeon Carrier Survey: Spot Market Benefits Amid Pandemic Gloom
15th July 2020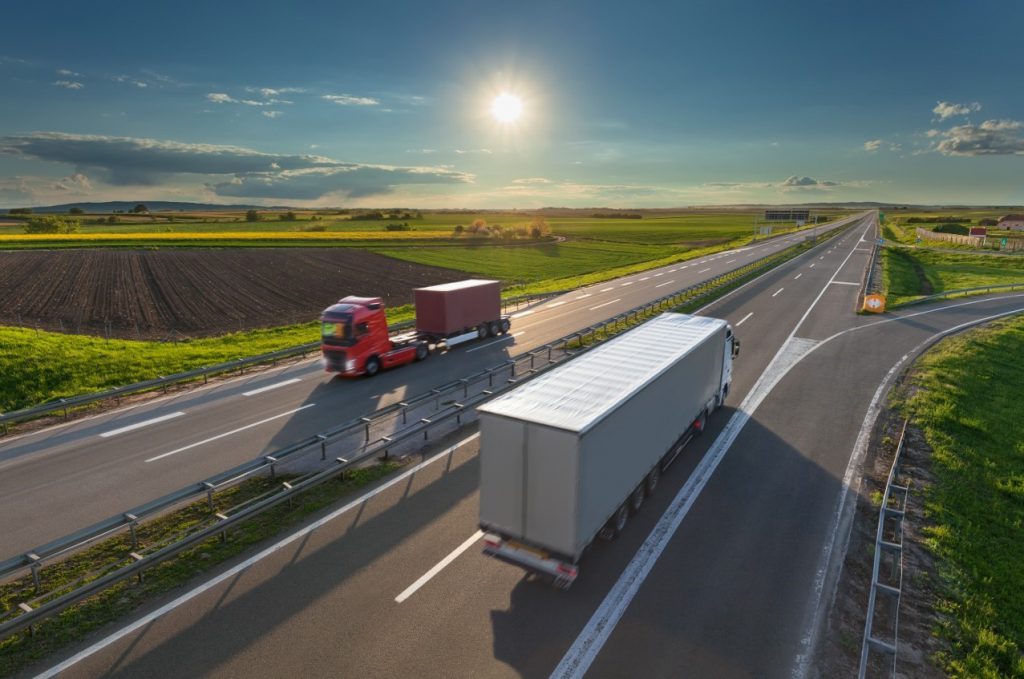 Transporeon has presented the results of European Road Carrier survey: Findings point up an urgent need for digital investment amidst pandemic gloom.
Highlights include:
Nearly half of all European road carriers expect falling transport prices in 2020, almost 40% expect an overall decline in business; Market participants increasingly recognise benefit of spot market activity as part of the business mix; Urgent need for improved environmental data: 43% of carriers are unable to calculate their own CO2 emissions.
As European countries emerge from lockdown, road transport companies across the continent are expecting to feel the impact of the global pandemic for many months to come. While nearly 70% of carriers reported business growth for 2019, less than a third expect a positive development in 2020.
Whereas in 2019, almost 70% of respondents expected transport prices to go up, this year little more than 20% of participants said they expected to see any price increase.
Carriers make increasingly use of spot market transports
"Although the global outlook is very subdued, we do see that market players are taking positive action to adjust, especially through the possibilities of digital platform technology," commented Thomas Einsiedler, Chief Product Officer at Transporeon. "The results show that almost all carriers recognize the benefit of mixing long-term contracts with spot market activity. While 8% of carriers in 2019 relied exclusively on long-term contracts, that figure has fallen to 4% this year."
"By using the spot market alongside long-term contracted transports, shippers gain from the additional flexibility and frequent price benefits that short-term contracting offers. At the same time, carriers can optimize their route planning and avoid empty runs, which are not only unprofitable, but also add to road congestion, noise and CO2 emissions," Thomas Einsiedler continues.
Many road carriers are still unable to calculate transport-related emissions
 Despite low fuel prices and a difficult economic environment, Europe's carriers are using multiple strategies to optimize fuel efficiency. Fuel consumption monitoring, eco-driver training and transport route optimization are amongst measures currently employed by a majority of respondents as part of their efforts in this area.
Nevertheless, the survey results point up major deficits when it comes to calculating and reporting transport-related CO2 emissions. Of the surveyed European road carriers, 43% said they were currently unable to calculate their transport-related emissions. Less than one third said they were able to disclose customer-related emission breakdowns. On the other hand, according to 72% carriers no more than one in ten shippers actively seek information on their CO2 emissions.
"In the currently very challenging economic situation, it's absolutely vital that transport companies, but also our governments, continue to invest in digitalization and data-driven infrastructures," commented Stephan Sieber, CEO of Transporeon. "We see this in the survey results: three-quarters of all carriers believe that digitalisation will improve their business situation. And we see it in the increased uptake in spot market opportunities, which only become possible through enhanced digital technology. In the years ahead, I'm convinced, digital technology will not only make the industry more efficient, but also play a central role in managing its environmental impact. And clearly we have a lot of work to do there."
The findings are based on the response of over 1,200 European road carriers in the 2020 Transporeon Carrier Survey. Participants in the survey represent a broad cross-section of the road transport market, with an even distribution across major European countries, as well as between forwarders operating domestically, cross-border or both. Carriers from 33 countries took part in the questionnaire, covering the entire continent from the UK and Ireland to Ukraine, from Scandinavia to Spain.
A detailed summary and analysis of the Transporeon Carrier Survey is available free of charge at the following link.