Transporeon and Sixfold Merger Allows Integrated Visibility Offer
1st September 2020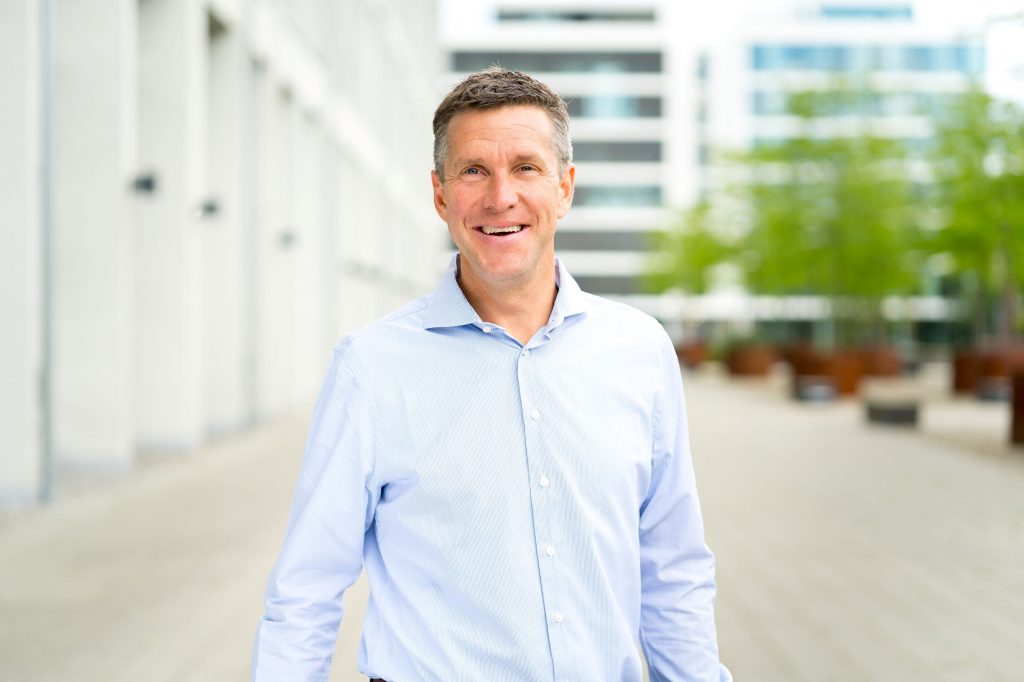 Transporeon is to integrate Sixfold's real time visibility (RTV) technology with its cloud based platform for transportation logistics offering full access to RTV for all Transporeon customers. Transporeon says it is the only company to provide an execution platform with an integrated visibility offer.
For clients, says the company, the integration of RTV by Sixfold represents a major development in logistics management as well as the delivery of a seamless experience. Transporeon will absorb usage costs until 31 August 2021. After this time, Transporeon is committed to making a further investment by offering highly competitive pricing. Stephan Sieber (above), CEO of Transporeon, underlined: "We need to remove upfront barriers. We're serious about cre-ating data transparency for all and combining visibility with execution will enable our cus-tomers to continuously improve their operations and open a whole new set of innovation potentials to all of us! "
Today, integrating RTV for individual customers is very laborious, slow and risky. Sieber added: "Our go-to-market approach will leverage the necessary coverage for RTV. We add value and create a win-win for both shippers and carriers. Transporeon's unique integrat-ed solution and execution platform is conceived for all transports to be visibility enabled. Once implemented, it will help our customers to better manage resources, increase their revenues and profitability, whilst ideally contributing to reduce carbon emissions!"
After three years in a successful partnership, Transporeon and Sixfold will take it a step further in their merger. Integrating Sixfold's state-of-the-art RTV solution within Europe's largest network of shippers and carriers will generate important scaling effects, meaning that all parties to the Transporeon platform can enjoy far greater transparency than any individual RTV solution could offer.
Transporeon is pursuing a one platform approach. All users benefit from the integration of new free-of-charge functionalities. These include, for example, TMS interfaces to enable every carrier to share visibility data; control tower support to provide carriers with a bird's-eye view of all their shipments; electronic proof of delivery to reduce manual effort; a CO2 calculator to help carriers track and reduce environmental impact; and a platform to ad-vertise their real-time visibility status.
Wolfgang Wörner, CEO of Sixfold, commented: "In just 3 years we have built one of the leading real-time visibility networks in Europe, thanks to our strategic partnership with Transporeon. Thus, joining forces to upgrade Transporeon's entire network is a logical and very exciting next step!"
Sixfold monitors over 500 million euros worth of goods in real-time every day for custom-ers in 40+ countries with 25 languages. The platform is secure and GDPR-compliant. When scaled up and shared by a large network of shippers and carriers, RTV results in higher efficiency and less costs across the transportation industry — and ultimately less CO2 emissions. As of today, every third lorry is driving without cargo on our roads. Empty mile-age is not only generating higher freight costs for shippers and carriers. It is also harmful for the environment and the carbon footprint of the sector.
Leading provider of sustainable packaging solutions, DS Smith uses Sixfold to bring real time visibility to its supply chain and manage short-term challenges, as well as build long-term supply chain strategies.
Utilising Sixfold in its logistics network provides DS Smith with information relating to real-time vehicle positioning, while also enabling delay risk identification and waiting time management and improvements. The integrated system also provides clear metrics to the business for performance analysis.
These benefits were on clear display during the Covid-19 pandemic, when most European countries deemed the recycling, paper making and packaging industries critical to the supply chain for delivery of vital food, pharmaceuticals and PPE. DS Smith took immediate measures to safeguard the flow of vital deliveries allowing the supply chain to continue to operate efficiently. These measures included providing daily updates and advice on border delays, where extra lead time is built in and information to customers was provided working closely with both Sixfold and Transporeon.
Petra Lippertova, Head of Operations – Group Logistics at DS Smith, explained: "As part of our programme to deliver integrated logistics across our offering, we partnered with Sixfold to increase our data efficiencies. The ability to integrate information from a wide portfolio of transport suppliers using various tracking systems with shipment information has been of particular benefit and means we can now provide reliable information to our customers. During the pilot, the solution delivered significant benefits and efficiencies and we are rolling it out across Europe, while also preparing a pilot for US.