TMS Updates Boost Carrier Collaboration and In-Transit Visibility
27th April 2018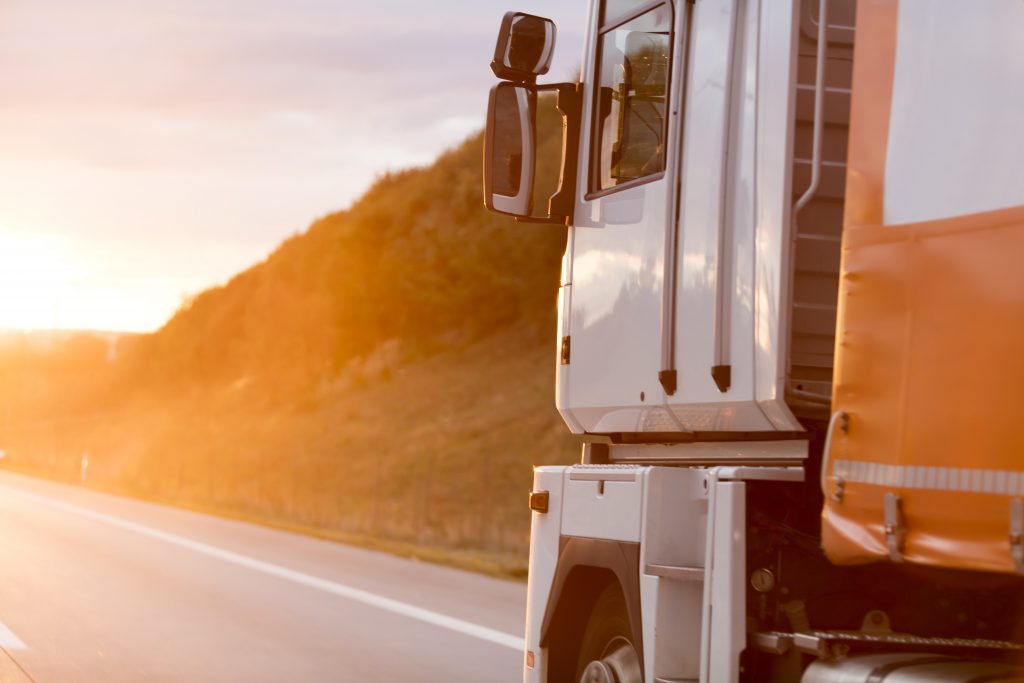 Supply chain software specialist Manhattan Associates has made updates to its Transportation Management System (TMS) to "help customers run more efficient and effective transportation operations in a capacity constrained and increasingly regulated environment". Recently named a Visionary in Gartner Inc.'s Magic Quadrant for Transportation Management Systems, the cloud-based solution focuses on enriching carrier collaboration and connectivity, and improving in-transit visibility, including management of temperature tracking requirements. Manhattan's TMS 2018 also enhances driver safety and adds several user experience improvements.
The combination of a driver shortage, decreased timelines and increased regulations during a period of economic expansion and increased volume is stressing transportation industry resources. Shippers need the ability to find dependable capacity through a multitude of sources to combat these issues. Manhattan has partnered with FreightRover, a leading digital freight marketplace, to give shippers the ability to find capacity matches for their specific freight needs. Manhattan TMS users can now utilise FreightRover's Digital Freight Matching platform to "efficiently locate and contract dependable, cost-effective alternative carriers, reduce turndown rates, track freight, and expedite payment services".
"Finding capacity is becoming increasingly difficult, forcing shippers to look outside their core carrier base to meet their freight needs," said Gregg Lanyard, director of Product Management for Manhattan Associates. "Manhattan is pleased to partner with FreightRover to solve one of the industry's growing dilemmas. By leveraging today's shared economy, our TMS customers can quickly and easily find new carriers without compromising their standards for safety, security and service."
Manhattan says it has also made significant improvements to its TMS Mobile application to improve carrier collaboration, connectivity and visibility. The mobile app has been updated to include Geofencing functionality that automates and simplifies the shipment tracking process, improves driver safety and increases compliance. "Automating the tracking process with geofencing provides advanced visibility into in-transit inventory and helps improve yard and dock management, allowing facilities to better prepare for arrivals and improving the flow of product," added Lanyard.
In the wake of new regulations that force shippers to be more accountable for the safety of goods in transit, TMS 2018 also enhanced its flexible support for real-time, in-transit shipment visibility. The software now includes Temperature Tracking capabilities that offer full visibility to both planned and actual temperature readings throughout the shipment lifecycle.
Additional highlights from Manhattan's TMS 2018 include:
• Carrier Onboarding and Connectivity via SPS Commerce: Streamlines carrier onboarding and connectivity for standard EDI transactions which results in faster implementations and allows customers to focus on core competencies.
• Enhanced Global Logistics Support: Ocean booking and invoicing usability improvements, including new user interfaces for itemised booking charges and partial invoices, as well as third-party carrier audit, match, and pay.
• Real-time Weather: Displays live weather on planner workspace in order to help make better routing decisions.
• Expanded Contract Management with Flex Rating: Support for complex rating structures that enable more accurate planning, execution, and payment processes.