New WMS solution growing up fast
16th January 2023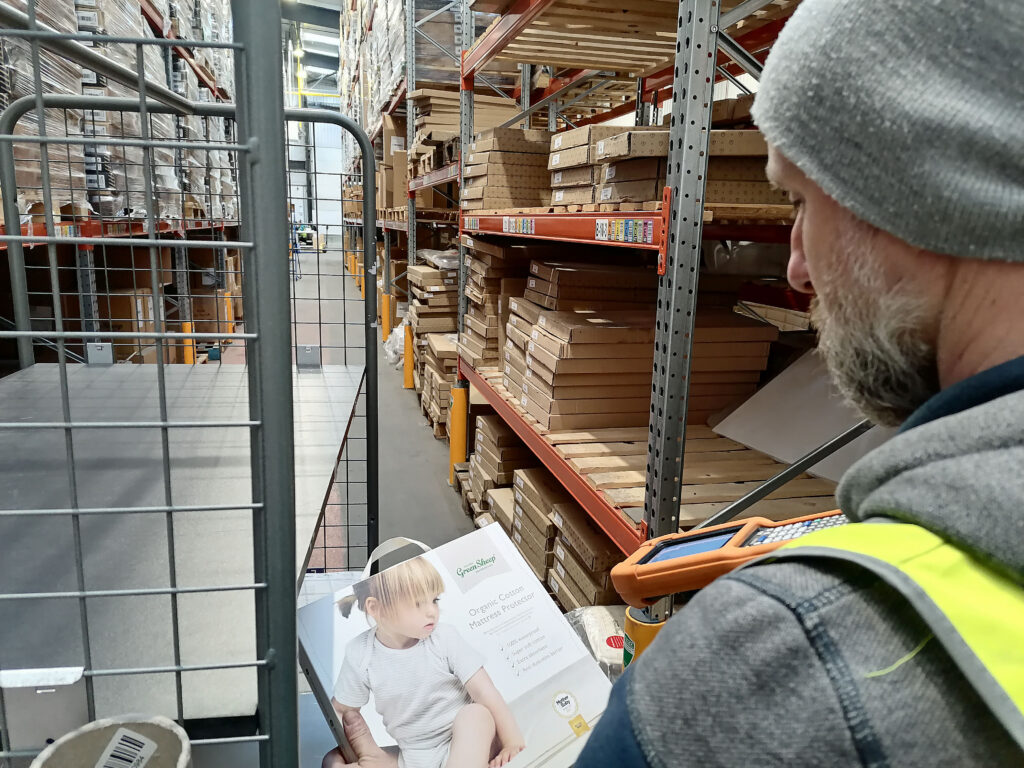 Leading natural and organic baby product retailer, The Green Sheep Group, has reported immediate stock accuracy and productivity improvements since implementing the flexible cloud based SnapFulfil WMS.
The Stratford-upon-Avon based company, which was established in 2007 and recently won a Queen's Award for Enterprise, is additionally enjoying consistent control of inventory and outbound processes, which help deliver a first-class customer experience.
SnapFulfil also integrates seamlessly with Green Sheep's existing Retail Operating System (ROS), Brightpearl, but has advanced functionality that will optimise their rapid expansion across an increasingly global retail support network, plus expanding D2C and B2B channels.
Green Sheep's head of operations, Rob Galbraith, says: "We already have much better visibility and a vast improvement with shipping accuracy. Being able to separately track our Little Green Sheep and Snüz brand orders through the whole warehouse process is huge for us going forward."
SnapFulfil's ability to remotely implement their software – but while still delivering industry leading deployment speed – has also saved Green Sheep valuable time, money and resource.
Their agile approach means giving clients select parts of the system (e.g. goods in first) bit by bit, so they can practice and familiarise themselves in advance, undertake user acceptance testing, and not go into their digital training cold. Microsoft Teams demos can also be recorded and referred back to, in close up, for extra reassurance and guidance.
Rob Galbraith adds: "SnapFulfil met all our needs, they listened and improvised, while all the online training delivered was spot on, so that go-live was just what we expected. The remote agile medium definitely makes it more manageable for staff and is a lot more practical and cost effective for us as a business than the traditional on-site approach.
"The SnapFulfil system is also very user friendly and even someone with no warehousing experience can be up and running and picking with the RF guns within 30 minutes, which is really useful during peak periods with temporary staff."
Green Sheep Group has also purchased a SnapData Creator license for real time data analysis and this live data interrogation facility will help maximise performance and cost savings, plus have a tangible impact on strategic direction. SnapFulfil's multi-site capabilities is also playing a big part in Green Sheep's expansion plans as the retailer is looking for additional DCs in Europe and the US to meet increasing demand and maximise growth.