New CEO for Transporeon as Founders Step Back
14th November 2019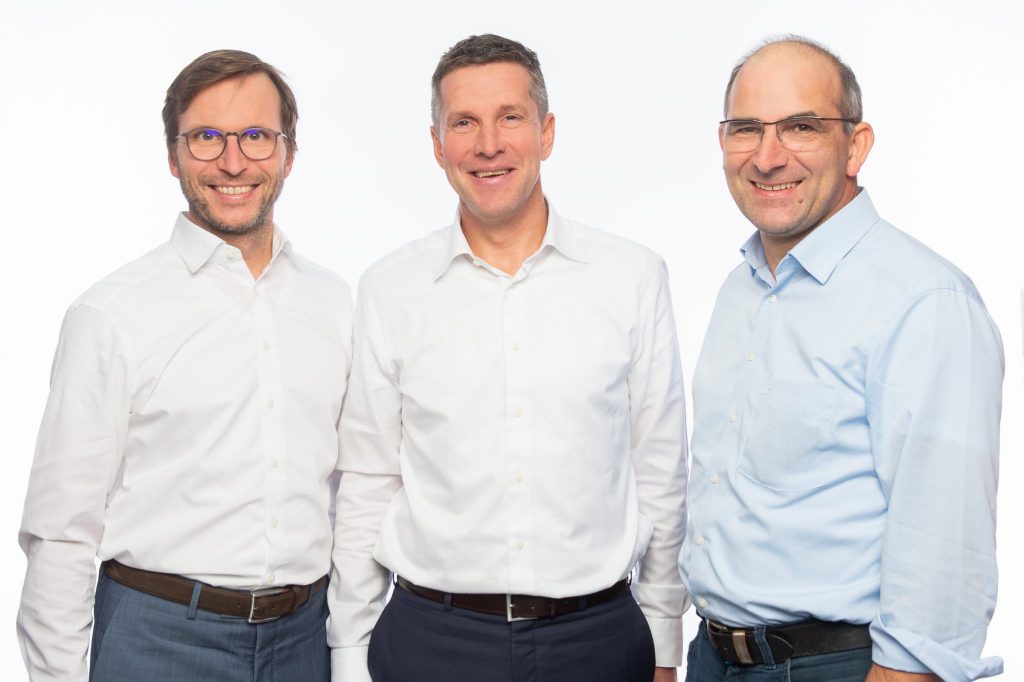 Transport software specialist Transporeon has named Stephan Sieber (centre) as its new CEO. The Swiss national (44) took on the position as operational managing director of the cloud-based logistics service provider this week. Founders Marc-Oliver Simon (left) and Martin Mack (right) remain shareholders in the Group and "will shape the future development of Transporeon through active roles on the advisory board," it said.
Simon said: "Transporeon continues to be very successful in transforming Europe's transportation market. Our solutions offer industrial companies and retailers as well as carriers a real benefit by digitalising processes, cutting waiting times and reducing empty mileage. This also brings a benefit for the environment. We currently have numerous ideas that we want to pursue, in the areas of market intelligence and big data for example. Stephan Sieber is the ideal leadership personality to follow up on these ideas. I am looking forward to continuing to play a role in shaping the future of Transporeon as a member of the advisory board."
Sieber brings 13 years of experience from SAP, latterly as Managing Director SAP Switzerland. Afterwards, he shaped ERP provider Unit4's development over a period of five years, three of which as CEO with responsibility for more than 4,000 employees. During that time, Sieber was responsible for advancing service economy approaches and new service models made possible through innovative technologies.
"Our main task initially will be to make it possible for Stephan Sieber to get fully up to speed," said Martin Mack. "We will then focus on the strategic topics at Transporeon, for example further development of solutions, partnerships, customer relations and business areas, as advisory board members for our investor Hg."