GateHouse and leogistics form visibility collaboration
30th June 2022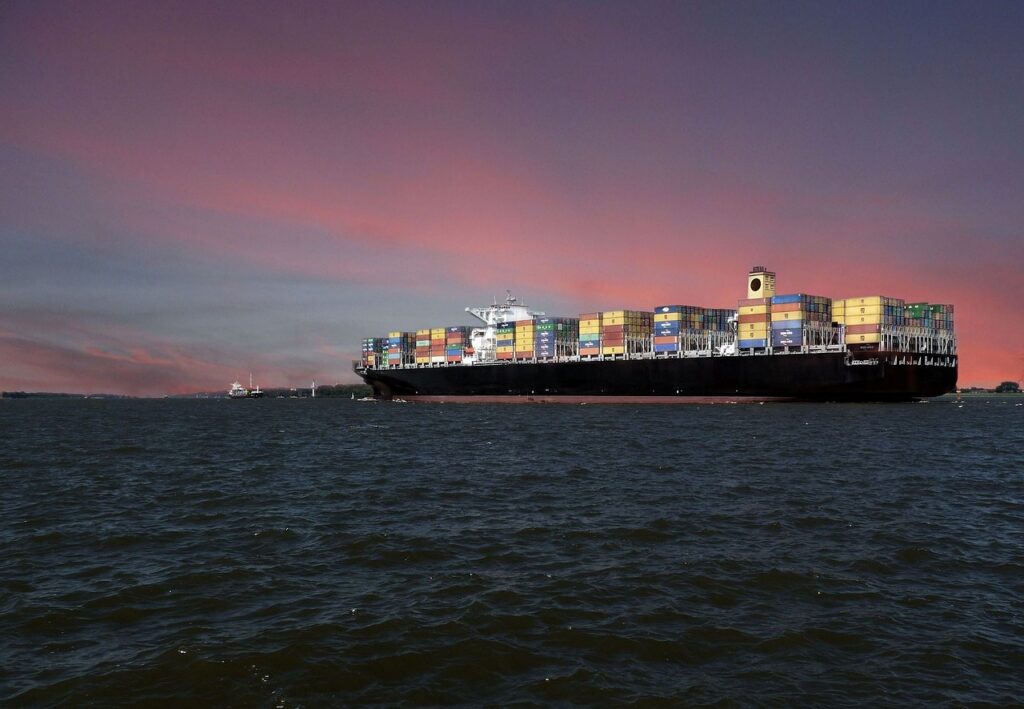 GateHouse Maritime, a leading provider of ocean supply chain visibility and predictability services, has announced a collaboration with leogistics GmbH, an innovation leader in operational logistics and supply chain management, to integrate its OceanIO data services with the myleo / dsc cloud logistics platform for greater visibility of goods in transit.
Michael Rölli, Co-Head of Product and Solution Management, myleo / dsc, said: "Today, digitisation and changes in communication offer a huge opportunity for more integrated services and greater customer satisfaction. However, to achieve this means we have to rethink collaboration in the business and logistics world. Working together with GateHouse Maritime, we can advance the capabilities of myleo / dsc and move closer to our goal of delivering an easy-to-use, efficient and future-proof logistics execution and collaboration platform for all industries and modes of transport."
Martin Dommerby Kristiansen, CEO at GateHouse Maritime, said: "There has never been more value placed on alliances and partnerships, as users look increasingly to manufacturers and service providers to solve the challenges of integration, reducing the complexity and increasing the efficiency everyday tasks companies and individuals face daily. This exciting new collaboration with leogistics will add the power of OceanIO – the industry's most comprehensive and robust ocean data foundation – to myleo / dsc, helping it supply higher levels of visibility and more predictable delivery of goods in transit across the world."
Under the terms of the agreement between the two companies, GateHouse Maritime will provide Ocean Visibility and Ocean Prediction Services including Container tracking, Vessel tracking and Arrival Prediction to leogistics. OceanIO provides a foundation to enable predictive services such as the position and movements of shipping containers and freight, where it is in the customs clearance cycle and time of arrival. Myleo / dsc customers can use the data provided to streamline their incoming and outgoing goods processes, automate complex yard and port processes as well as improve communication with supply chain partners regarding the status of containers in transit.
The two businesses are collaborating with the joint objective of delivering a connected API during Q2 2022, a designed backend including the preparation of data structures with integrated container data and data visualisation. This will be further augmented by connecting container numbers to business documents (e.g., SAP documents, Bill of Lading numbers), the addition of Multimodal Transport Stages, map-based data visualisation and port congestion information.
myleo / dsc is a unique cloud platform for site and transport logistics. Utilising real-time data, the cloud software simplifies yard, supply and transport management in a single user-centric Process-as-a-Service solution, connecting producers, suppliers, warehouses, freight forwarders, and stores to create a holistic supply chain network.
myleo / dsc provides transparency and visibility services with a wide variety of data such as alerts, maps, inventory or status are consolidated and flexibly displayed on a launchpad. Moreover, myleo / dsc includes a powerful status and event management, allowing the user to model and control both the planned and unplanned events which influence logistics processes every day in a granular way. A Connectivity Service integrates customer data sources and formats as well as upstream and downstream system such as warehouse or transportation management systems to create the appropriate database.