Embroidery Firm Sews Up Improved Fulfilment with WMS
13th December 2019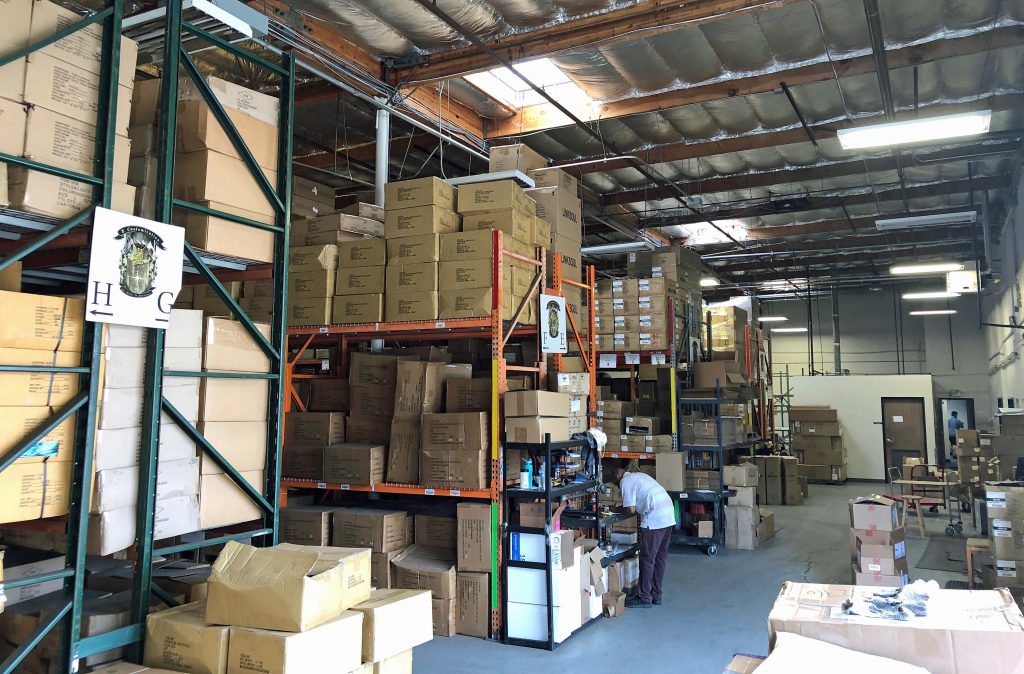 A leading US embroidery business has enjoyed considerable improvements in order fulfilment processes, with shipping accuracy now greater than 98%, since switching to a best-of-breed warehouse management system
(WMS) in January 2019.
Z Customization houses more than 3,000 items in its 24,000 sq ft HQ in Carlsbad, California for some of the biggest names in sporting goods.
With business booming, Z Customization required a more robust and accurate fulfilment process for its customers and concluded a Tier 1 WMS was the only way to keep up.
The WMS needed to work for a mid-size business and have the flexibility to scale cost effectively as the company grew. In addition, Z Customization also sought a solution that would help maintain cash flow throughout fulfilment, as well as deliver superior customer service.
With a large number of orders going through embroidery or heat transfer before fulfilment, devising a solution that would improve the flow of goods was a priority. This is where the SnapFulfil WMS was able to customise a routing method that optimised picking and helped move items through production much more efficiently.
The previous paper-based processes were also transitioned to the cloud-based SnapFulfil within just 12 weeks and the proprietary and ERP systems seamlessly integrated. This has facilitated far easier transmission of orders and receipts between the WMS and customers.
What's more, SnapFulfil has allowed Z Customization to thrive as a third-party logistics (3PL) provider, via much more effective management of its customers' SKUs. Indeed, year-on-year 3PL revenues growth has almost been quadrupled.
Jon Leposky, Director of Operations & Logistics at Z Customization, says: "One of the best things about SnapFulfil is the ability to automate tasks. Rather than organising things only at a shipment and receipt level, it allows us to break down tasks directly to the operators and this has helped streamline operations tremendously.
"SnapFulfil also has one of the best implementation processes and support systems I've ever worked with – from weekly status calls during completion to troubleshooting any issues or answering questions as they arise. We know we can rely on the SnapFulfil team at any given time and that is truly invaluable when it comes to managing fulfilment processes. They're doing an incredible job at providing customer support."
Further initiatives in development with the SnapFulfil team include more flexible receiving and providing deeper visibility into fulfilment processes for both operators and customers. Z Customization also plans to add another supervisor audit to ensure that numbers into the WMS are systematically checked and order flow is the best it can be.