Using Data Collaboration to Aid Competitive Advantage
13th January 2021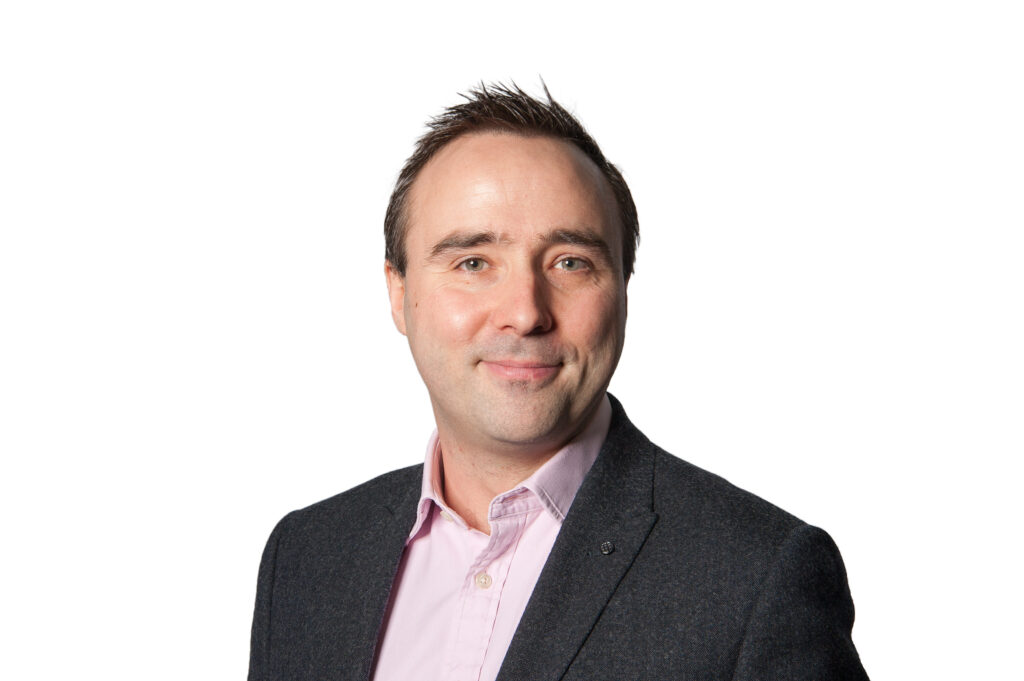 In an industry where margins are already tight, the ability of Logistics Service Providers (LSPs) to harness data to make operational and strategic decisions – both in terms of responding to unforeseen events and delivering sustainable profits – can be the difference between survival and obsolescence.
In response, recent years have seen an encouraging shift from 'gut instinct' governance to objective, data-led decision making. LSPs are using their own data to make better decisions, react more responsively to market conditions and better forecast the future. However, while many LSPs have broken down internal silos, the unwritten rules of competition still largely prevent the widespread sharing of data across organisations who carry out the same core activity.
Internally stored data on pre COVID-19 trends no longer offers the same value and insight with the changing landscape of supply chains. It's time for LSPs to shift their mindset and further embrace vertical and horizontal data collaboration. In doing so, they can drive improved productivity, create effective partnerships and ensure supply chains remain robust during the recovery from COVID-19 and beyond.
Using vertical data collaboration to optimise operations 
In vertical collaboration, live data makes it possible to pinpoint bottlenecks, formulate changes and implement solutions in order to smooth the flow of goods across all parts of a supply chain. Whilst vertical data collaboration isn't an entirely new concept, to date, it has largely been reserved for those who can afford it, such as large or tech-forward companies. However, recent technological advances have made it much more accessible and affordable for smaller firms to access and share up-to-the-second accurate data across the whole supply chain.
The benefits are manifold. Take, for example, food processing company Santa Maria and its LSP, Yunsen Logistics. Vertical collaboration enabled these companies to reduce costs, improve logistics performance and increase customer satisfaction, as well as improving traceability. Imagine the impact this could have on smaller businesses, providing them with access to accurate and timely vertical data from their supply chains, and giving customers greater visibility and decision making power.
To make this happen, and before engaging with potential partners, logistics leaders need to improve and update legacy systems to enable their data sharing capability. Knowing you can view, understand and use your own data to the fullest will strengthen your position when sharing data. Next, work with your supply chain partners to identify quick wins. For example, in the seasonal retail sector, greater access to consumer preference data and forecast data will help you better plan for peaks and make your operations more robust.
Using horizontal data collaboration to optimise operations 
As LSPs respond to rising online sales, increased customer expectations and shifting regulations, last-mile delivery will become an area where horizontal collaboration can strengthen resilience and enhance performance. This will involve active collaboration between two or more companies that operate at the same level of the supply chain and have similar logistics functions. Case studies show that this type of horizontal data collaboration can deliver cost reductions of up to 33 per cent.
Real-time, secure and accurate data collaboration, both horizontally and vertically, is key to success. Data, the main driver of logistics operations, is the foundation on which effective collaborations can be built. However, it is particularly important when setting up horizontal data collaboration with competitors that LSPs work with a trusted third-party to ensure they realise value while retaining the high level of data security required. You'll also need to anonymise data to ensure you're not breaching any legal terms and that your company is protected.
Along the way, it's essential LSPs select the right provider within their level of the supply chain to embark on this journey with. This calls for a thorough investigation of an LSP's business to identify where horizontal collaboration can improve business performance. You'll need to understand the potential gains for both your organisation and the collaborator, and ensure incentives are aligned. This will allow for the formulation of strategies and processes that facilitate these collaborations.
One solution is for LSPs to explore asset pooling and journey sharing into their operating models through the creation of an integrated final-mile delivery platform that is open to all LSPs. The concept would match shippers with carriers and allow LSPs to share freight volume with traditional competition. These competitors may, for instance, have a stronger reach in a geographical area, which would optimise efficiencies. Open to all, from large logistics organisations to self-employed individuals, this on-the-go freight delivery platform could bring environmental benefits and create greater profitability per consumer delivery. While Amazon and Uber have ventured into this area for the transportation of larger goods, there is yet to be a fully integrated platform for final-mile delivery.
What next? 
In an industry of high competition and low-profit margins, the idea of sharing data with competitors can cause consternation. The reality is very different. Through successful vertical and horizontal data collaboration, LSPs can gain competitive advantage through enhanced crisis management, more profitable routing and asset efficiency, all while delivering better end-to-end customer service. The move towards a market of shared efficiencies is inevitable. It's those bold enough to seize the opportunity now who'll benefit the most.
Written by Global Head of Transport at PA Consulting, David Oliver