Case Study: Mobile Storage and Racking in Seismic Activity Location
20th May 2020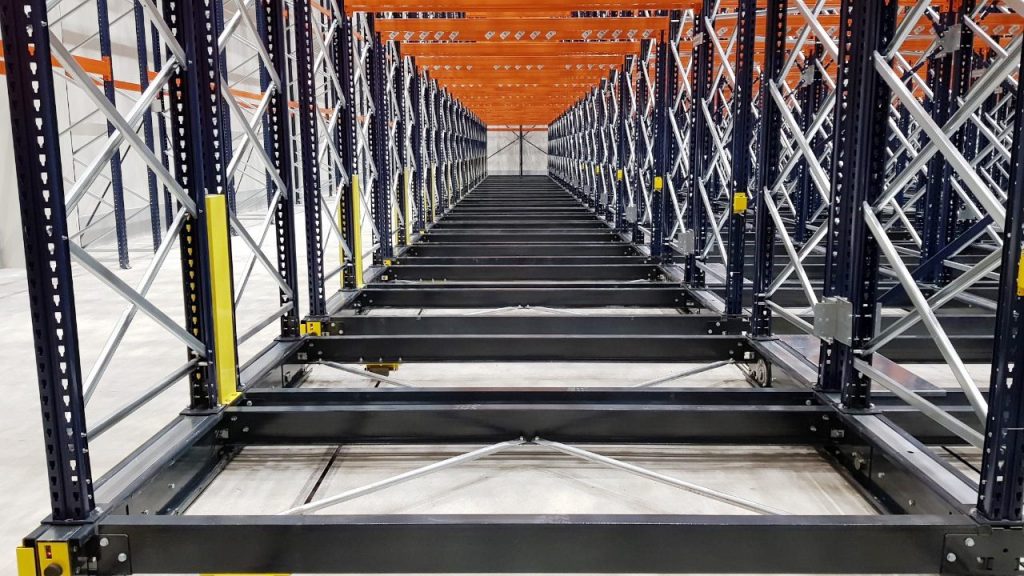 When Bulgaria-based intralogistics specialist STAMH was called in to implement a storage and racking project incorporating its own software in Greece, a vital consideration its designers and engineers had to bear in mind was the increased risk of seismic activity in the region. Here's how they did it:
Client: ALFA, GREECE
Industry: Production and distribution of frozen food and pasta. The 40-year-old company holds a leading position in the Greek market, with 50 regional distributors and 11,000 shops.
Location: Kozani, Greece
Period of implementation of the project: 3 months
Total capacity of the warehouse: 4,720 sq.m.
Challenge: Equipment, racks and storage systems, managed with WMS software for three warehouses, designed to operate at -25 °C in an area with increased seismic activity. The system of racks had to be of a very high construction and maximum storage density, in both the warehouse and  the despatch area.
Our task was to ensure maximum use of the storage space with a Mobile Racking System, as maintenance of storage conditions in this kind of low-temperature warehouse is expensive.
Solution: Due to the specific requirements for seismically-secured Mobile Racking Systems, STAMH engineers designed special additional rails and locking parts to protect the system against overturning during an earthquake, preserving the products and racks at the same time.
Due to the increased weight of each single pallet and the large number of shelving levels, standard single modules with 4 pallets per level had to be replaced with 2- and 3-pallet modules. We didn't reduce the storage capacity, as Mobile Racking Systems provide maximum storage density, eliminating a large percentage of unused access corridors and opening a working corridor only when/where access is needed.
The racks had to be installed in three different refrigerated warehouses. In one, there was a separate area for despatch, where Gravity Racks for Pallets – Live Storage was the best solution.
The specific construction and shape of the building was another challenge for STAMH. Due to the complexity of the structure, some parts of the Mobile Racking System, in one of the refrigerated warehouses, required completely different parameters, engineering, construction and installation.
As usual, when working with refrigerating cameras, an additional WMS Software Module was provided. This specific WMS module allows the working corridor to be evenly divided in several smaller corridors, for proper ventilation at night. The entire project, including the special WMS Software Module, was completed within three months.
For this project, STAMH provided an additional functionality – WMS Remote Service Solution. It allows remote maintenance and diagnostics of the software of the Mobile Racking Systems worldwide. WMS – Remote Service Solution, is able to access the interface of Racking Systems remotely.
By doing this, STAMH managed to provide for the project remote service and diagnostics and elimination of service team visits. This means that businesses can get full benefit from their warehouses, while STAMH Solutions IT engineering team can add new functionality, prevent problems or repair the system remotely, saving businesses time and money.
Achievement: The Mobile Racking System was seismically secured, with an additional despatch zone with Gravity Racks for Pallets – Live Storage for easier and faster loading and unloading. The combination of maximum warehouse density, higher racking system, direct access to each pallet and fast loading of the trucks for distribution, helps the client to be extremely flexible, competitive and cost effective.