SOTI integrates tech with ProGlove
10th November 2022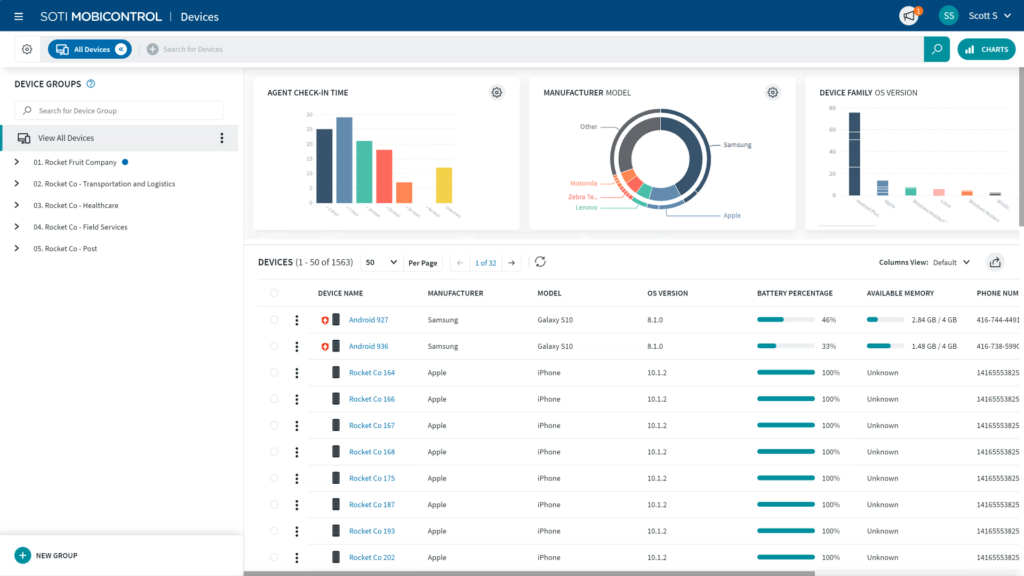 SOTI, a leading provider of mobility and IoT device management solutions, is now offering an integration of SOTI MobiControl and SOTI Surf with ProGlove, the provider of wearable industrial barcode scanners. SOTI Surf and ProGlove's Insight Mobile App are installed on Android devices that already have SOTI MobiControl implemented. After the device and the ProGlove scanner are connected by scanning a QR code, SOTI Surf communicates with the scanner via the Insight mobile app. This ensures that the alerts or notifications received on the ProGlove wearable scanners correspond to the scanned data transmitted to SOTI Surf.
The integration of SOTI Surf and ProGlove is simple. Companies use the JavaScript functions provided by SOTI Surf in their web applications. Once the connection between ProGlove and the device is established, employees can start scanning. SOTI Surf for Android is a secure web browser that can be managed through SOTI MobiControl. It allows users to access corporate data via encrypted connections on their Android devices. The wearable ProGlove MARK Display Scanner enables hands-free scanning and provides employees with important information efficiently.
Using the ProGlove-MARK series of wearable scanners, users can save up to six seconds per scan while avoiding up to 33% of the common picking errors. With erroneous data entry costing over $600bn annually in the transportation and logistics sector alone, these are mission-critical benefits.
Stefan Spendrup, VP of Sales in Northern and Western Europe at SOTI, said: "To stay ahead of the competition, companies need to continue their digitisation journeys while implementing fast solutions that provide accurate data in real time. With our platforms integrating with ProGlove, the perfect condition is created for our customers to be able to optimise their logistics and production processes, to increase their efficiencies.
"Making supply chain processes more effective and efficient reduces the number of errors, meaning our customers can increase their revenues. Ultimately, by working with ProGlove, we can help businesses automate their assembly, warehousing and distributing, and packaging processes so they can offer a far better customer experience."
"This partnership is based on our shared mission to reduce the cost and complexity of business-critical mobility and IoT," said Dunja Riehemann, Chief Marketing Officer at ProGlove. "By integrating SOTI MobiControl and SOTI Surf with our wearable scanning technology, organisations can more easily secure, manage and support their mobile processes. This is more important than ever and a critical step in driving workforce growth across global supply chains and manufacturing facilities."