PTV Group and Conundra Continue Integration
23rd January 2023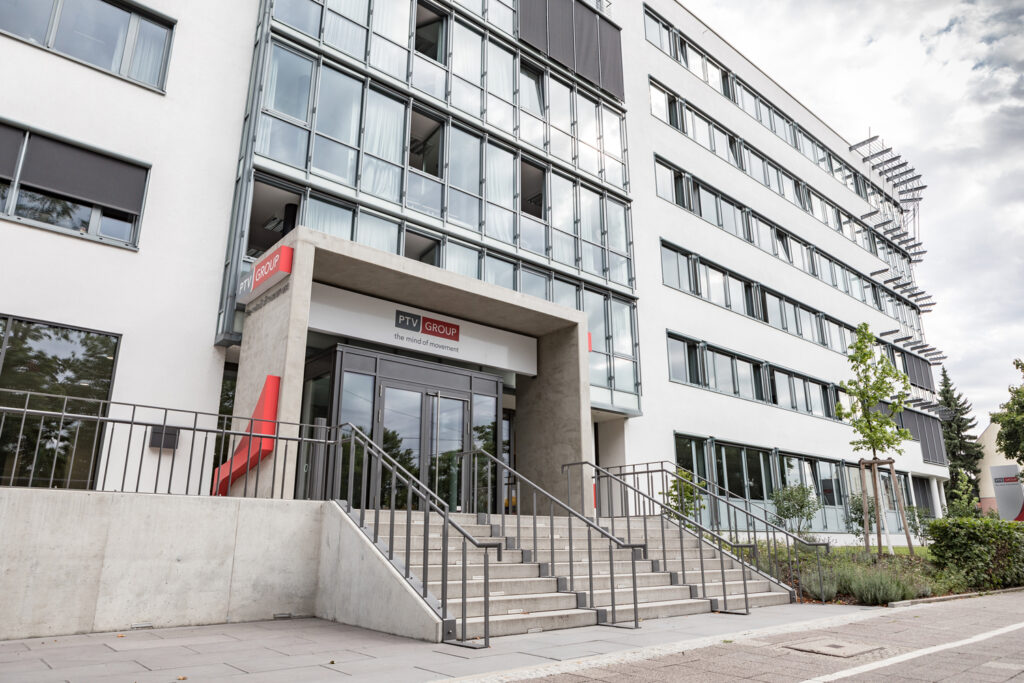 PTV Group, Econolite and Conundra, along with backers Bridgepoint and Porsche have announced the further integration and strategic reorganization of the companies into two strong and distinct businesses serving their respective end markets: Mobility and Logistics.
In order to form a new pure-play software Logistics business, PTV Logistics and Conundra are integrating their respective resources to offer state-of-the-art software solutions for route planning and optimization with best-in-class algorithms and data, as well as additional use cases to enhance savings in logistics costs and emissions. Rebranding for Logistics is in progress and will be announced shortly.
Structure and leadership is as follows:
The PTV Logistics group joins forces with Conundra to form a global software provider for logistics solutions in route planning and optimization. This combined group will be led by newly appointed CEO, Steven De Schrijver, former CEO and Co-founder of Conundra. Abbas Mohaddes, former CEO of Econolite is appointed to Chairman of the Advisory Board for both businesses.
Mohaddes said, "Our focus remains to be market and demand driven, offering superior products and services to better plan and manage our transportation systems, sensitive to desire and needs of users, travellers and alike. We are committed to embrace Environmental, Social, and Governance (ESG) in support of global Mobility for Humanity."
Carsten Kratz, Partner, and head of the DACH region at Bridgepoint, added "We made great progress during 2022 with the integration of PTV and Econolite, while acquiring Conundra and other enhancing assets. This rebranding and reorganization are the logical next steps in enhancing our growth and our quest for global market leadership. This is a big milestone for us, and we'll continue to invest in both businesses."
Lutz Meschke, member of the board of management responsible for investment management at Porsche SE, stated "The new strategic setup of the mobility and logistics businesses marks yet another important milestone in the development of PTV, Econolite, and Conundra. We look forward to further supporting the development of both businesses."
Steven De Schrijver, Logistics group, Chief Executive Officer, added "Our goal is to provide exceptional optimization tools, that meet and exceed the expectations of the global Logistics marketplace."
PTV Logistics is a leading global software company for planning, calculating, and optimizing transport logistics to save time and costs. With more than 40 years of experience and record-breaking algorithms in route planning and tour optimization, the software empowers logistics companies to realize the theoretical savings potential of route planning automation in practice.