Industry View: Bring Back that Valentine's Day Spark
13th February 2020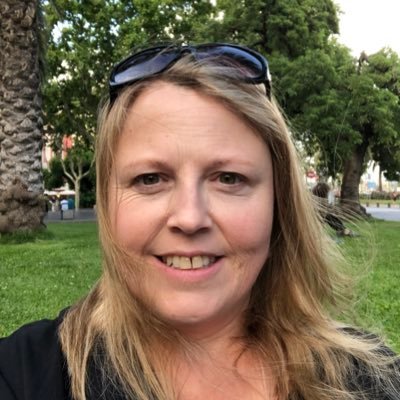 Georgia Leybourne, Senior Director International Marketing, Manhattan Associates, suggests that retail focus needs to be about connecting the dots of the customer journey, delivering a truly omnichannel experience and making the consumer fall in love with shopping and the retailer that delivered such a great experience.
Valentine's Day is back with a bang. Despite dipping consumer confidence and slow retail sales throughout 2019, figures show that this year's Valentine's Day is set to be the UK's biggest yet. This year, those celebrating the day of love plan to spend over £150, up 21% from last year's record and bringing total spending to over £21 billion, an increase of nearly one third from 2019.
Consumers are ready to spend, but with research also showing that flawed customer experiences could be costing British retailers up to £102 billion in lost sales each year, the focus needs to be on more than just price or product.
A complicated love story
Customers can quickly fall out of love with a retailer if their expectations are not met. Research shows that almost 80% of customers will not return to make a purchase from a retailer if they find their desired item is out of stock, which is now the biggest contributor to lost revenue. What makes the situation worse is if integrated, personalised marketing activity that aims to engage customers, actually offers a customer a product that is out of stock in their size or not available at their chosen store – leaving the customer wanting to quickly swipe left, rather than right.
Another way to make a customer lose the spark with a retailer is by providing a disjointed experience across channels. Physical and digital have merged to the point where the customer should no longer be impeded by the limitations of any particular touchpoint; after all, consumers do not think or talk about channels, they simply go shopping. This way of thinking must now be mirrored in all retail strategies. For Valentine's Day this year, this means that all consumers should be able to benefit from a true omnichannel offering; they can start picking out the perfect present for their partner on their mobile, to then later check stock on a desktop computer at work, make the order for next-day click-and-collect and then pick up the order, all with a seamless experience.
Many retailers have taken great strides to enable their ever-more demanding customers to shop according to their personal preferences, at any time, on any channel – but not all retailers have followed. Consumers have now come to expect a modern, omnichannel shopping experience, which gives them high levels of choice, convenience and recognition. For retailers, selling anywhere, fulfilling anywhere and engaging anywhere is essential, regardless of where the customer started their buying journey, and now is the time to put this into action.
Mending broken hearts
This is the holistic world that every retailer is trying to create, but it doesn't need to be a wistful dream – it can happen right now. The technology is there for the taking, and with a step-by-step strategic implementation process, the investment will not only deliver results, but will bring the spark back to the retailer-consumer relationship. By creating a truly immersive experience for the customer, it is possible to get them to fall in love with the retailer, time and time again.