Fleet Customers Set to Benefit From New VisionTrack Mobile App
11th December 2018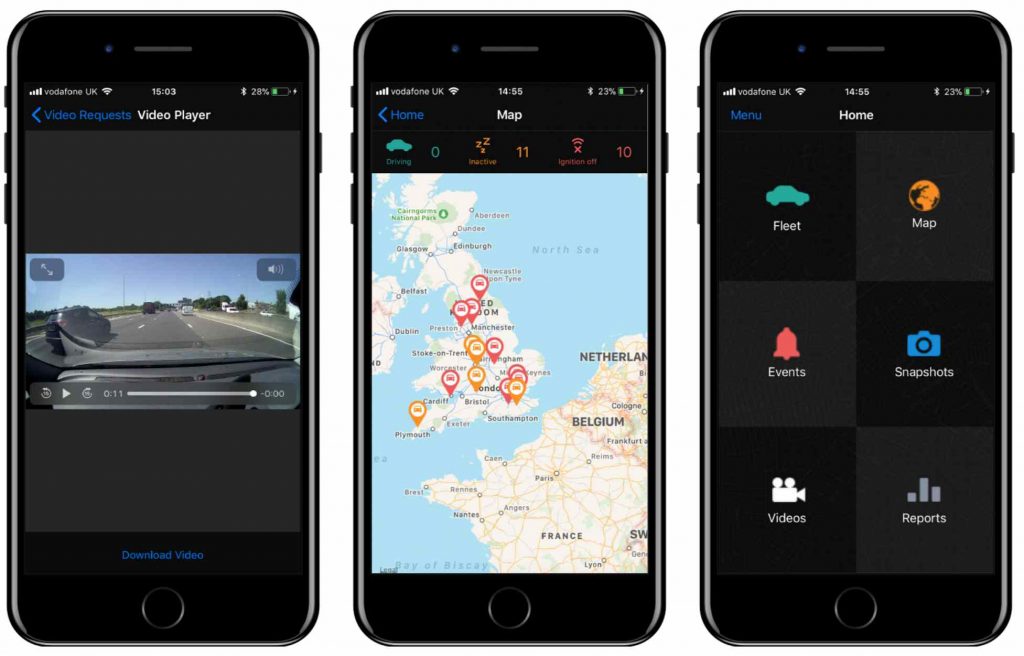 Telematics and CCTV provider VisionTrack has launched a new version of its mobile app which it says will significantly improve the user experience for fleet customers. The mobile app replicates all the functionality and usability of the company's IoT platform, so it is now possible to effectively monitor a vehicle operation from a smartphone and respond instantly by accessing video footage of any incident.
"We have transformed the user experience with the introduction of this next-generation mobile app," explains Richard Lane, Commercial Director of VisionTrack. "The intuitive and user-friendly interface means our customers have immediate access to critical vehicle data, video footage and analytics, gaining added visibility and control over their fleets wherever they are."
The mobile app displays real-time fleet information captured from VisionTrack's range of video telematics solutions, including journey routes, driver behaviour events and footage. Alarms and email alerts can be configured for all driving events, so users can quickly understand the cause and context of what has occurred, ascertain the severity of an incident and take appropriate action. Meanwhile, an overview of driver behaviour events provides a simple means of monitoring harsh driving as well as speeding in relation to a road's speed limit.