ShipChain and KeepTruckin Announce New Partnership to Increase Data Visibility
14th February 2020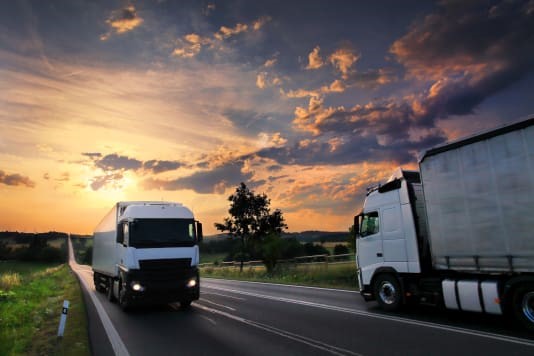 ShipChain, a blockchain-based logistics solutions provider, today announced a new partnership with KeepTruckin, a fleet management software specialist, that will "give customers greater insight into their product inventories and enhance visibility across the global supply chain."
As part of the collaboration, ShipChain will integrate KeepTruckin's telematics data into the ShipChain ecosystem through KeepTruckin's electronic logging device (ELD) solution.
"At KeepTruckin, our core mission is to help our customers drive their business forward," said John Verdon, KeepTruckin Head of Partnerships. "This integration with ShipChain will help fleets and drivers deliver goods on time and at capacity, increasing their efficiency and business capabilities."
"Visibility is crucial, and the ability to gain more visibility integrations and partnerships with companies like KeepTruckin, is necessary to provide our customers trust and insight," said John Monarch, ShipChain CEO. "We are thrilled to be able to connect with KeepTruckin's logging devices, which span a huge number of registered drivers and trucks."
KeepTruckin aims to increase efficiency and safety in the trucking industry with its user-friendly and easily accessible interface. The company equips its customers with a diverse set of innovative solutions, including a fully compliant ELD. KeepTruckin's proprietary ELD comes with a comprehensive suite of features, including GPS tracking, IFTA reporting, idle time tracking, and vehicle diagnostics.
Drivers currently using a KeepTruckin ELD will be able to automatically import route and shipment data into their ShipChain account and share the shipment data across the supply chain. Tracking data from more than 1,000,000 registered drivers, 250,000 trucks, and 50,000 for-hire carriers can now be pulled into the ShipChain ecosystem and connected to shipments and supply chain movements that span the globe.
"Unlocking the potential of blockchain for all of these users is a critical step forward in global blockchain adoption. We are confident that the use of the ShipChain sidechain will follow," Monarch added.