Setlog Joins Forces with Shippeo
21st March 2023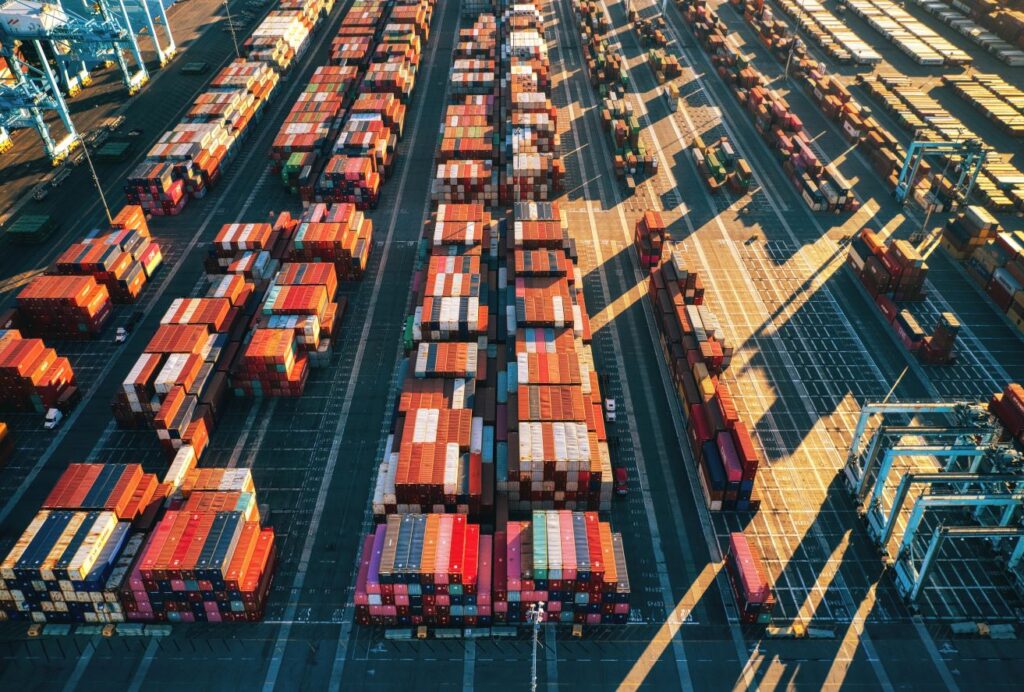 Setlog's Supply Chain Management (SCM) specialists will join forces with Shippeo's transportation tracking experts to give Setlog customers an optimiszed Carrier Booking module that will enable them to track their shipments in real-time.
In addition, they will receive exact information on the estimated and actual time of arrival of their shipments (Estimated Time of Arrival, ETA, and Actual Time of Arrival, ATA). The substantial advantage is that companies receive an immediate warning in the event of a delivery delay. They can then react to the disruption and adapt the transport processes to the new circumstances, leading to greater predictability in their supply chains.
"For those who buy and trade globally, it's not enough just to know when a container ship has left port. Predicting the arrival time as accurately as possible and tracking the shipment in real-time is an unbeatable competitive advantage for shippers," emphasises Christian Trappe, Sales & Business Development Lead at Setlog. The IT company's first customer to use Shippeo's solution is household goods specialist Wenko.
Full Transparency
Companies very easily get full transparency on the transport status of their shipment in their day-to-day business. There are several reasons for this:
Shippeo's tool can be fully integrated into the OSCA SCM solution via an interface (API) in just a few steps; there is no media break;
Users have access to 90% of all ocean freight vessels;
Users benefit from real-time container tracking that goes down to SKU level;
Shippers remain digitally independent, meaning they can continue to work with their carriers, contract logistics providers, and other partners and do not have to replace their service providers;
An innovative early warning system is created that allows better control of the inflow to the warehouse. Delays are thus not only avoided, but inventory and demand are also matched and optimised.
According to Trappe, the choice for a partner in real-time transport tracking was made quickly for several reasons: Firstly, Shippeo has the widest reach in this area, with access to more than 150,000 logistics service providers, and at the same time, more than 1,000 TMS and telematics systems are connected to the system. Second, the platform is more mature than any other on the market and delivers the highest ETA accuracy. According to Trappe, Shippeo promises 90% accuracy on delay forecasts up to 12 hours before delivery in the road sector.
32% Increase in Accuracy
To continuously improve its forecasts, the French company not only works to improve data quality, but also relies on advanced technologies such as machine learning. In May last year, Shippeo published figures on the accuracy improvement: "In a window of up to 48 hours before a scheduled delivery, the increase was a remarkable 32%. This was an exciting moment for us and our customers, especially since we have already heard from several customers how impressed they are with our Estimated Time of Arrival forecasts. Among them Renault, one of the largest car manufacturers in the world," says Anand Medepalli, Chief Product Officer at Shippeo.
For Trappe, the cooperation with Shippeo is an important milestone in enabling companies to establish an inbound supply chain with maximum transparency and real-time visibility: "Our SCM solution OSCA provides our customers with SKU transparency from the selection of the supplier to the control of the ordering process and the receipt of the goods at the distribution centre."