Schaeffler Chooses Software for Intralogistics Automation
23rd June 2023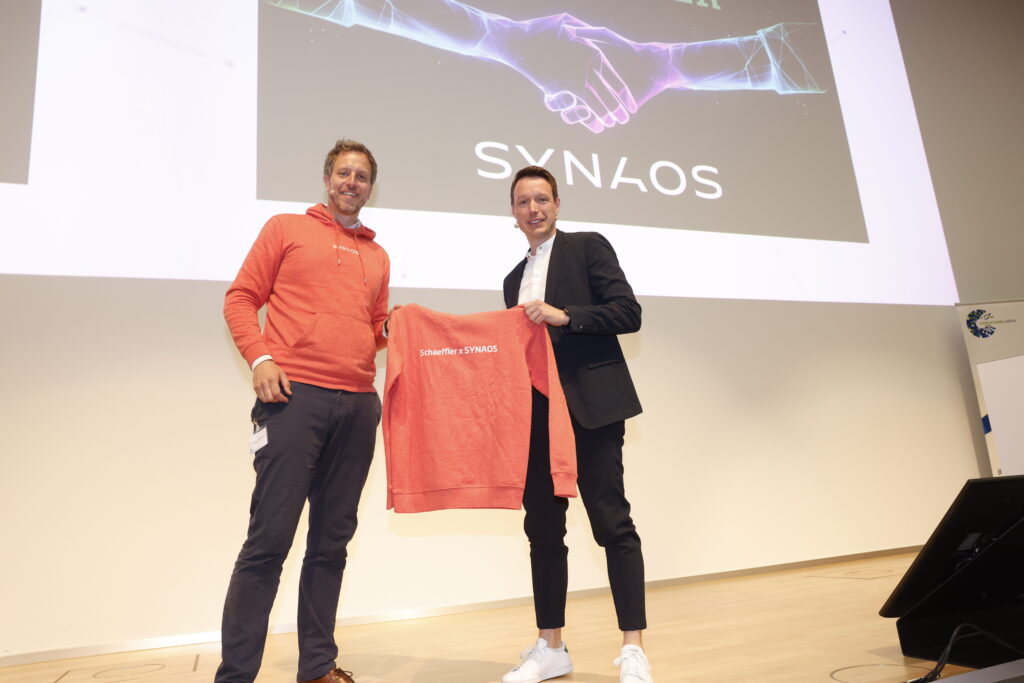 The leading automotive and industrial supplier Schaeffler engages German software scale-up SYNAOS as a global digitalization partner in the
field of intralogistics. The two companies announced their cooperation yesterday at the "Forum Automobil Logistik" in Herzogenaurach.
In 2023, the SYNAOS Intralogistics Management Platform (IMP) will be implemented in six projects within the global Schaeffler Group in France, Germany, and Hungary – two of which are already live. The software solution by SYNAOS monitors, controls, and optimizes intralogistics processes such as transportation with Automated Guided Vehicles (AGVs) from various manufacturers.
The SYNAOS IMP is ideally suited for handling complex intralogistics processes and enables worldwide scalability through the cloud. The SaaS solution grows with the dynamic requirements of the customers. Among Schaeffler's key selection criteria for a central fleet control centre was the hardware-independent, technically mature design of the SYNAOS IMP and its versatile applications with secure scalability – such as deploying mobile robots across multiple locations without the need for local server capacity.
The SYNAOS IMP offers an immediately deployable solution for optimizing processes in intralogistics at Schaeffler's global locations. The VDA 5050 communication standard used by Schaeffler is also available through a corresponding interface, with multi-version support integrated. SYNAOS has already successfully implemented two pilot projects at Schaeffler sites in Homburg (Germany) and Haguenau (France).
Roberto Henkel, Senior Vice President Digitalization & Operations IT at Schaeffler, says, "AGVs are an important part of Schaeffler's intralogistics automation. We are pleased to have SYNAOS as a partner to further accelerate the global rollout of our fleet." Within Schaeffler's production, the number of AGVs as well as autonomous mobile robots will significantly increase in the coming years. For the automotive and industrial supplier, digitalization is a key topic in the company's Roadmap 2025 and the basis for sustainable business success.
Wolfgang Hackenberg (pictured), Founder and CEO of SYNAOS, says, "Our highly collaborative partnership with Schaeffler is strong evidence of the maturity of the automation and mobile robotics market. The entire market is currently experiencing a breakthrough in automation and mobile robotics. We are witnessing a technology push. The global cooperation with Schaeffler is a prime example of how to establish oneself for the scaling of mobile robots in intralogistics, from less complex scenarios to global rollouts. This is achieved with our solution, which is 100%
cloud-based and where only the vehicles utilized by the customer are billed."
In the coming year, the SYNAOS IMP is set to be deployed at additional Schaeffler locations in Europe, North America, and China.