Savoye brings real-time visibility to supply chain execution
29th April 2021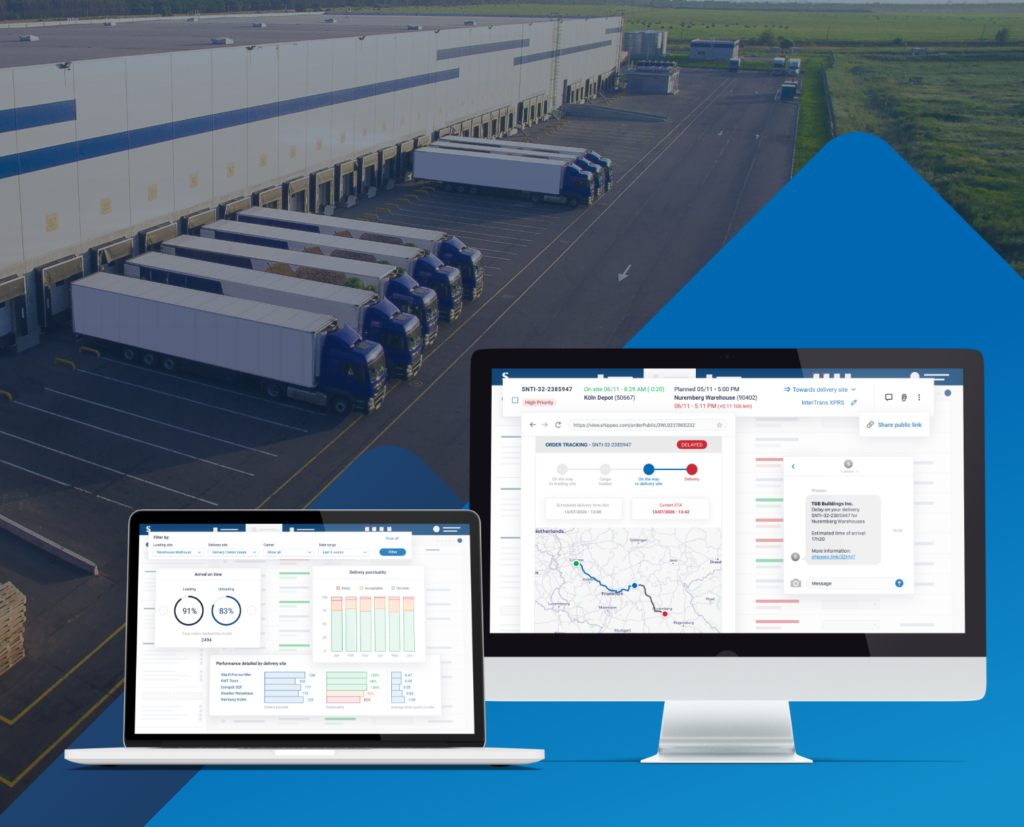 Shippeo, a leader in real-time transportation visibility, has been chosen by designer and integrator of complete supply chain solutions Savoye to provide a real-time shipment visibility service within its combined warehouse and transport management system, ODATiO.
"With over 30 years' experience designing complete logistics and supply chain management software solutions, we recently launched ODATiO to offer customers a more seamlessly integrated, modular and customisable platform for managing day-to-day supply chain execution," explains Savoye software publishing director, Abdessalam Khobizza. "The inclusion of real-time shipment tracking is essential to enable Savoye's ODATiO to provide its users with full visibility into the lifetime of an order, from its creation to its delivery to the end customer."
Operating across North America, Asia, in the Middle East and Europe, Savoye offers a large portfolio of logistics solutions combining hardware and software and ranging from manual or mechanised to highly automated or robotic installations. Unveiled in early 2021, ODATiO is a new modular, fully web and cloud-native combined WMS and TMS solution.
The innovative platform makes it possible for organisations to gain a more complete view of their end-to-end supply chain transport, to help streamline processes, better overcome challenges and elevate service levels.
"Integrating Shippeo's multimodal tracking data will enable our customers to improve decision-making abilities by combining Shippeo's predictive capabilities to be alerted and informed, together with the power of ODATiO's operational workflows to react," says Khobizza.
Tracking over 10 million transport orders across 72 countries around the world, Shippeo's RTTV connects with over 140,000 carriers. The integration allows Savoye customers to take advantage of real-time location data and predictive insights for every delivery, as well as the most reliable and accurate ETA (Estimated Time of Arrival) calculation available on the market.
These data will enrich the level of information included within Savoye's digital ecosystem and further enhance ODATiO's capabilities, which cover flow synchronisation, order preparation, picking prioritisation, warehouse management and performance analysis.
Thanks to the information gathered through Shippeo's standard API, users will be able to access Shippeo's visibility platform via a direct link within ODATiO or directly in the solution making it possible to embed Shippeo's visibility interface directly within the ODATiO platform.
Shippeo CEO Lucien Besse is thrilled to be working with Savoye: "We couldn't be happier to see our real-time visibility and predictive capabilities creating more value for Savoye customers. Our combined solution will have a significant impact on their day-to-day supply chain activities thanks to better data and greater automation within processes.
"At Shippeo, we really believe that the future of supply chains lies in automation and we look forward to more collaborations with partners like Savoye to drive innovation in this space."