Rail company optimises workshop logistics
15th June 2021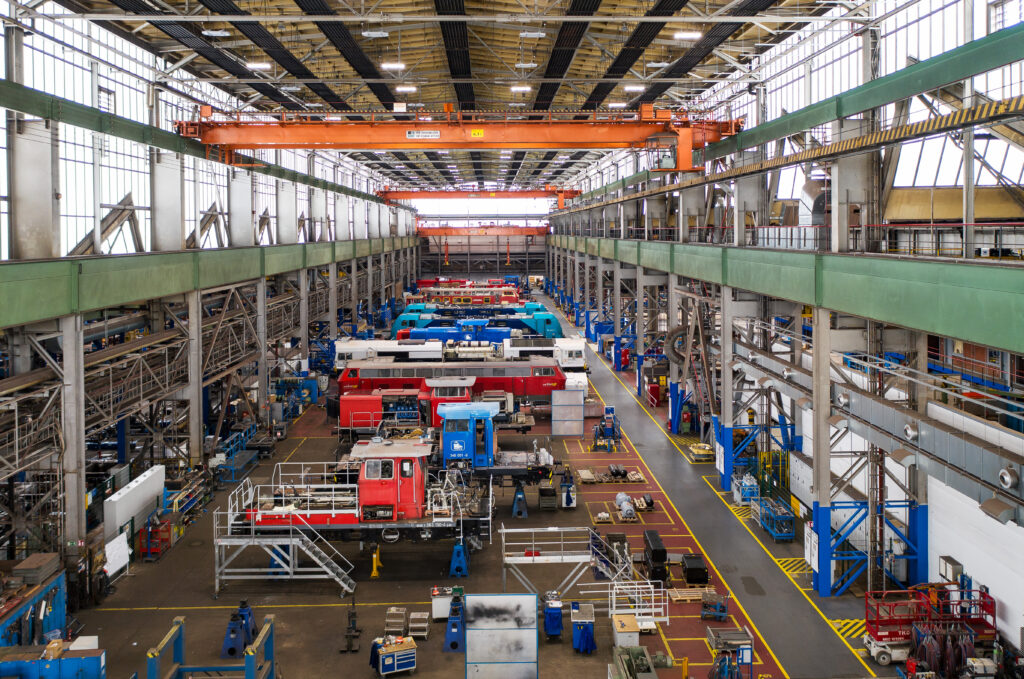 At 12 locations throughout Germany, DB Fahrzeuginstandhaltung GmbH ensures that rail vehicles are revised, repaired, and modernised on time. It reconditions around 198,000 brake components and 58,000 wheelsets every year. To make the workshop transports required for this more transparent and efficient, the company implemented the cloud-based version of the SYNCROTESS transport control system from the Aachen-based optimisation specialist, INFORM, as the central controller.
Intending to establish trouble-free processes for internal transport, DB Fahrzeuginstandhaltung has therefore chosen the solution of INFORM as its future standard system for order processing. The workshop in Cottbus made the initial start after a four-week test of the system. This was followed by the sites at Kassel, Dessau, and Neumünster.
Together, around 5,000 transports per month are already handled there via SYNCROTESS and delivered in an optimised order. Implementation has also begun at the Nuremberg, Fulda, and Bremen workshops, and Paderborn and Krefeld will soon be connected. The transport control system is intended to work as a company-wide new standard for internal transport.
"In the past, each DB Fahrzeuginstandhaltung site used its own systems and heterogeneous solutions for booking transport orders," says Lasse Paulsen, senior consultant, warehouse & logistics at DB Fahrzeuginstandhaltung. "As a result, we had poor transparency concerning the number of transports and the utilisation of our forklift fleets."
With SYNCROTESS, the company standardised the control of its transport logistics and now plans orders much more efficiently. Among other things, customers benefit from shorter workshop stopovers and turnaround times. In addition, the company succeeded in reducing costs for training and forklift leasing through optimised transport logistics.
"The whole process is now smoother and more reliable. We have achieved higher material availability, but at the same time we have been able to reduce our fleet size of internal transport resources, as well as unladen and orientation trips, by at least 30%," Paulsen added.
"Lack of transparency about forklifts, materials, or other resources is a common reason for using a transport control system," says Matthias Wurst, head of business development, industrial logistics at INFORM. "But transparency is not everything. Intelligent optimisation algorithms can, on an ad hoc basis, derive from specific situations which conveyors should carry out which order next so that, as a whole, the entire order network is optimally served. As a result, logistics departments are less busy putting out fires, but contribute to on-time and speedy delivery for production."
To create a transport order, production employees enter it in a web interface. The system then immediately includes the order in the optimisation, taking into account all other orders. Likewise, drivers can create orders themselves if, for example, they discover material along the way that has not yet been processed. The next order is communicated to the drivers via a mobile device that they carry with them. The order can then be confirmed and completed in the same app. This was particularly easy to implement at DB Fahrzeuginstandhaltung, as employees were already equipped with suitable devices as part of a company-wide project.