PTV launches next-generation navigation app
10th November 2022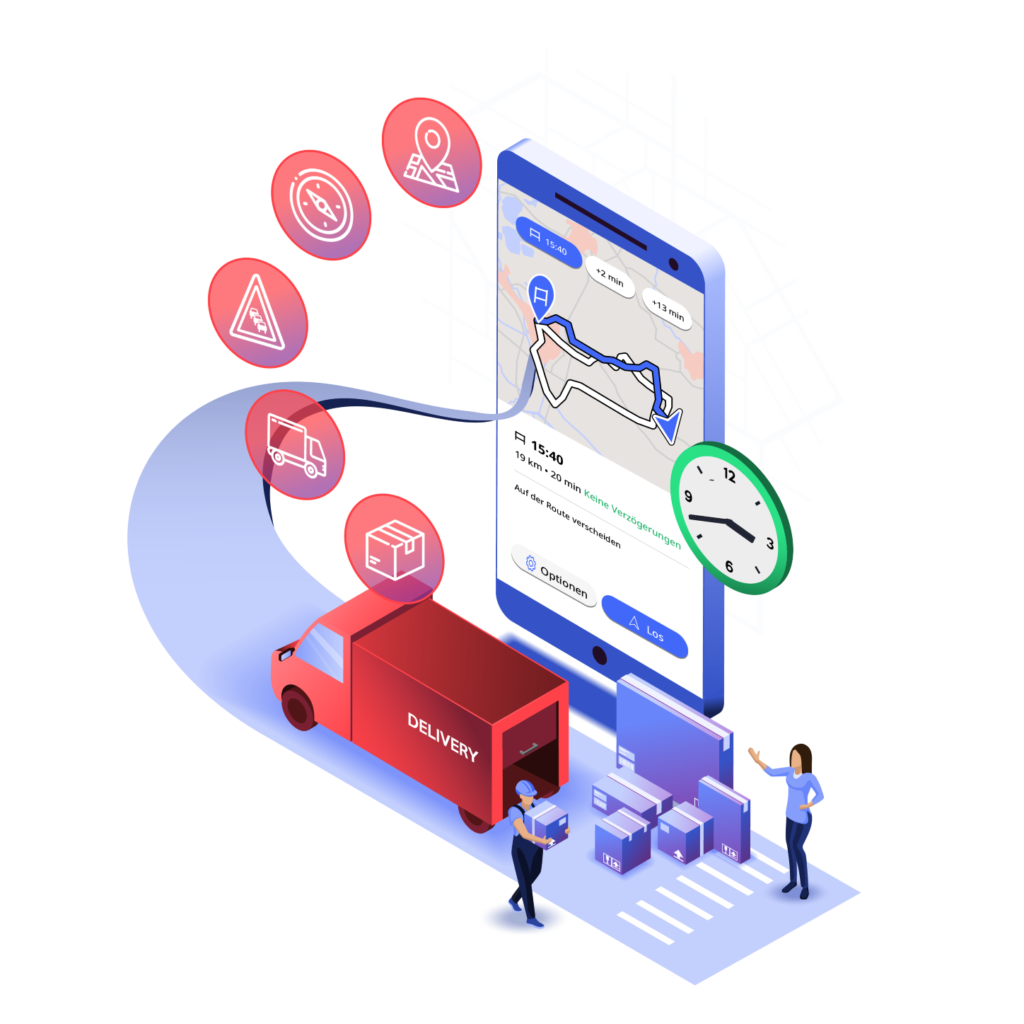 PTV Group has launched the next generation of its professional truck navigation app, PTV Truck Navigator G2. Powered by TomTom Navigation SDK (Mobile Software Developer Kit), the app includes the most up-to-date maps, custom truck routing and is available globally for the first time.
PTV Truck Navigator offers custom truck routing that considers truck attributes such as the size and weight of large vehicles, as well as truck-specific factors such as hazard restrictions, cargo, tunnels, and low-emission zones. The new mobile app accesses TomTom online maps directly from TomTom's server park.
To guide truck drivers to the best and most economic routes, PTV Truck Navigator G2 considers historical traffic patterns, live traffic data and artificial intelligence to calculate daytime-dependent routes and to predict delays in the future.
"A culmination of our decade-long collaboration with PTV, the PTV Truck Navigator G2 powered by TomTom Navigation SDK brings a safer, more comfortable experience to professional drivers," says Mike Schoofs, Managing Director of TomTom Enterprise.
"A professional truck navigation app is key to achieving transport efficiency. By combining TomTom's most exact online maps with our technology and experience, we can offer the best and most accurate truck routing system, tailored exactly to our customers' needs," says Christian U. Haas, CEO of PTV Group.
PTV Truck Navigator G2 supports the driver with a new look and feel, featuring a more intuitive user interface. With One Field Search, it's even simpler for users to enter addresses and POIs.
The mobile app is offered for Android and comes with an API for connecting to other apps.
The use of PTV Truck Navigator G2 is device agnostic, enabling logistics companies to decide daily on which devices the app should be used. Thanks to this flexibility, it's easy to roll out to entire fleets. As fleets grow, additional subscriptions can be easily added.
What's next? The app will soon also feature offline maps stored locally on the navigation device. Such hybrid maps reduce data usage and ensure seamless navigation and live traffic in remote areas with poor mobile data coverage. In addition, an SDK to embed PTV Navigator G2 into third party mobile solutions is planned for Android and iOS in 202