Pick-by-vision in warehouses
22nd July 2017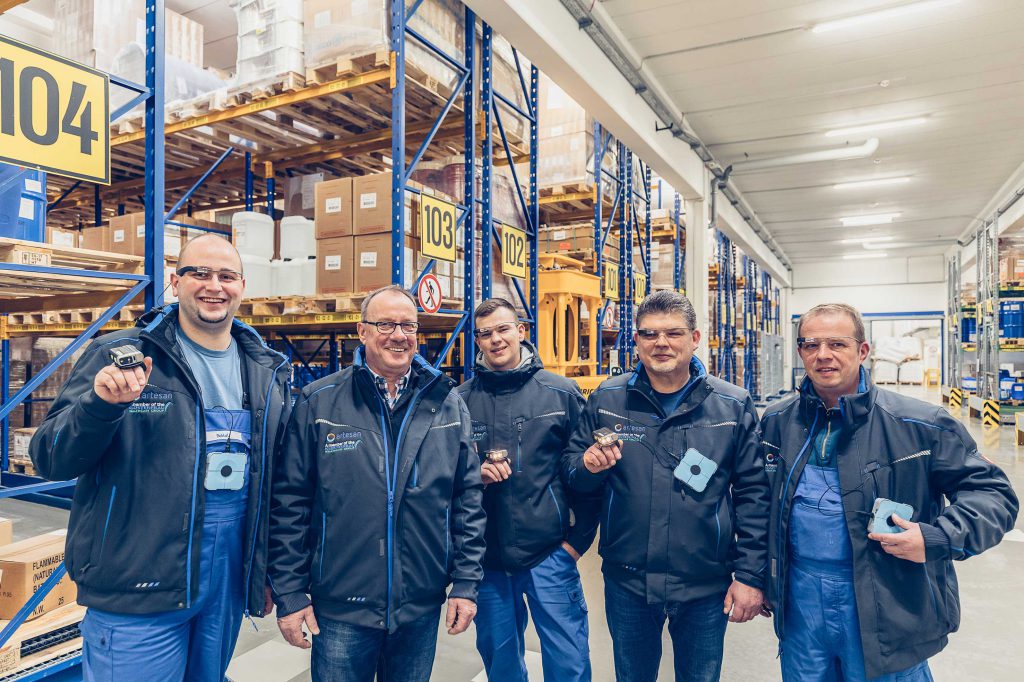 Glass Enterprise Edition has proven its value in industrial use. It is also used in combination with the pick-by-vision solution from Picavi. Over 30 customers from around the world are using the Picavi system to accelerate their processes, and boost efficiency and reliability in intralogistics.
The intralogistics specialist Picavi has been one of the global Glass Partners since the very beginning. It has successfully implemented and commissioned its pick-by-vision solution for over 30 international customers. With its easy-to-learn technology, Picavi has helped businesses such as third-party logistics firms and pharmaceutical companies boost efficiency and save valuable time in order picking.
"Picavi were able to quickly and successfully connect the software and develop user-specific layouts and processes geared to our needs. As a result, we have achieved time savings of up to 30 percent while increasing safety levels," explains Andreas Paul, logistics manager at pharmaceuticals company Klosterfrau Berlin GmbH. Picavi's wide-ranging expertise also extends to the development of accessories for wearables. The Picavi Power Control, a combined battery and control unit, helps make the smart glasses suitable for industrial use by providing enough power for at least an entire shift. It also features five large buttons for easy process control.