Panasonic acquires Blue Yonder
5th May 2021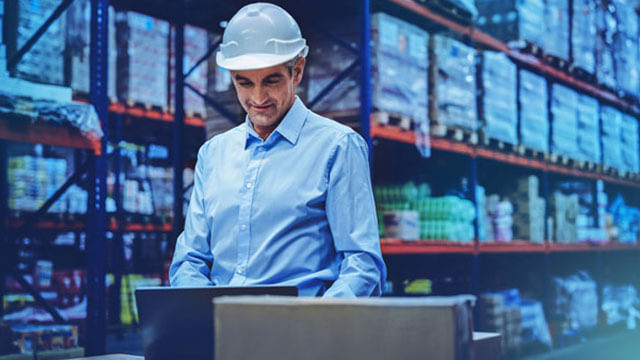 Panasonic Corporation has agreed to acquire Blue Yonder, a leading end-to-end, digital fulfilment platform provider. Panasonic will purchase the remaining 80% of shares (for USD5.6 billion) of Blue Yonder, adding to the 20% which Panasonic acquired in July 2020.
Including repayment of outstanding debt, the additional investment totals USD7.1 billion, valuing Blue Yonder at USD8.5 billion. An agreement to purchase the remaining shares of Blue Yonder has been reached between Panasonic and the existing shareholders New Mountain Capital and funds managed by Blackstone.
The need for more intelligent, autonomous and edge-aware supply chains has been dramatically heightened by the COVID-19 pandemic, the rise of ecommerce and the proliferation of data. This acquisition strengthens Panasonic's portfolio and accelerates the companies' shared Autonomous Supply Chain mission, empowering customers to optimise their supply chains using the combined power of AI/ML and IoT and edge devices.
By unifying supply, demand and commerce solutions with IoT and edge technologies, companies can better utilise predictive business insights to pivot their operations in real-time.
Combining Panasonic's strength in industrial engineering, IoT and edge technologies with Blue Yonder's AI/ML-driven supply chain and commerce solutions greatly intensifies the customer value of Blue Yonder's leading digital fulfilment platform. Together, Panasonic and Blue Yonder will deliver a unique competitive advantage for customers to drive more automation and actionable, real-time business insights that reduce waste and improve operations, while creating a more sustainable world.
Blue Yonder is a supply chain industry leader, providing an end-to-end platform driven by AI/ML that serves as a "system of intelligence" for its global retail, manufacturing and logistics customers. Its cloud-based Luminate platform seamlessly manages all nodes of the supply chain across planning, execution and commerce on one unified platform.
The company counts more than 3,000 global customers including 65 of the top 100 retailers, 48 of the top manufacturers, and 9 of the top 10 global third-party logistics companies. Blue Yonder's global customers include many of the world's leading brands including Albertsons, Best Buy, BP, Caterpillar, Coca-Cola, DHL, Diageo, Lowes, Marks & Spencer, Mercedes Benz, PepsiCo, Procter & Gamble, Starbucks, Unilever and Walmart.
With over 100 years of knowledge and expertise gained from the manufacturing industry, Panasonic aims to solve vital societal issues caused by extreme fluctuations in demand and the logistics issues brought on by dynamics such as COVID-19, changing shopping trends, and labour shortages. With Blue Yonder, Panasonic will be better equipped to empower customers to optimize their supply chains using the combined power of AI/ML and IoT and edge devices.
Panasonic CEO Yuki Kusumi stated: "I'm extremely happy to welcome Blue Yonder and its associates to the Panasonic Group. Both companies have the same mission to support customers' frontline operations and we have a high affinity in our corporate cultures. By merging the two companies, we would like to realise a world where waste is autonomously eliminated from all supply chain operations and the cycle of sustainable improvement continues.
"There are still many such losses and stagnation in supply chain operations, so through the drastic reduction of wasted labour and resources, we would like to provide better ways of working, and contribute to customers' management reform and also to the realisation of a sustainable society by carefully using limited global resources. I am confident that by combining the power of Blue Yonder and Panasonic, we can create innovation in global supply chains."
Girish Rishi, CEO of Blue Yonder stated: "This association came about as a result of three years of working together, first with Panasonic as a Blue Yonder customer and thereafter as joint venture partner. We have developed mutual trust and have a shared vision for an Autonomous Supply Chain that delivers a better life and a better world. As the essential platform for essential times, we are relentlessly focused in fulfilling our customers' potential."