Toyota's Denso to Present Handhelds with Extra-Large Screens at LogiMAT
1st February 2019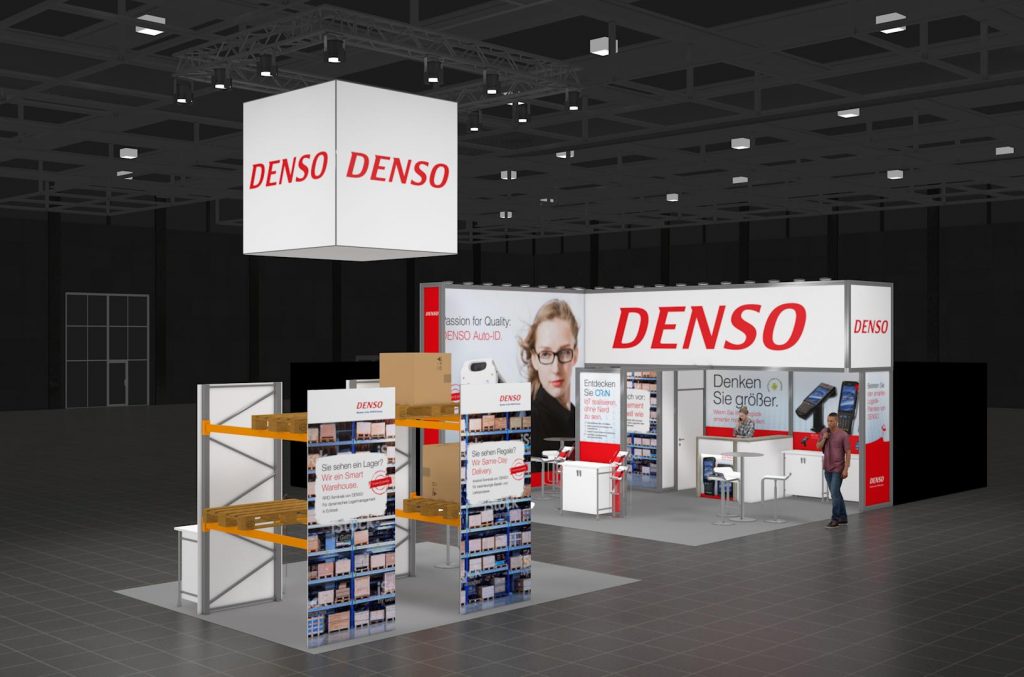 DENSO, part of the Toyota Group, will present two innovative handhelds with exceptionally large screens at LogiMAT later this month. The BHT-1700 and BHT-1800 are equipped with Android 7.1.2 and the company claims they are redefining size and ergonomics in the market today A presentation is also on the agenda: DENSO will present ORiN, the new smart data management platform. The SP1 RFID sled will be presented. Denso says it can accelerate different work processes, such as inventories, by up to 50 percent compared to previous models.
While the BHT-1700 is equipped with a 4in mega display and keyboard, the BHT-1800 with its 5in superscreen tests the limits. Both devices are available in six different models. "For the logistics sector, the BHT-1700 long-range gun grip terminal is very interesting," says Kaber Kolioutsis, Marketing Communication Specialist at the DENSO Auto-ID Business Unit. "It can scan from a distance of up to ten metres. Additionally, it can be used for as much as 30 hours in a continuous operation; thus making it particularly suitable for working in warehouse logistics."
The SP1 RFID sled also offers advantages for its users. By connecting the RFID sled to a smart device, the modern RFID technology becomes an added tool. To connect the devices to each other, a QR Code on the SP1 can simply be scanned with an existing smart phone using a 2D bar code reader app. Then both devices are linked via Bluetooth. Thus, RFID ensures both the process acceleration and a higher performance. The BHT-1700 or BHT-1800 units can also be linked via Bluetooth to the SP1.
"We are very excited about these new products and we cannot wait to present them to the visitors at the LogiMAT," says Kolioutsis. "Our new smart data management platform ORiN will also be a very interesting topic." With ORiN, DENSO has created a software tool that allows users to easily control all the machines and applications they use on a daily basis. The IoT data server is already on-line and in use in more than 130 DENSO factories worldwide. At the LogiMAT, ORiN will be presented in Europe for the first time.
Find Denso in Hall 4,  F64 and F65. The lecture on ORiN will take place on Tuesday, 19th February 2019, at 4pm. in Forum C.