Rugged Mobile Computers to Increase Productivity
24th June 2020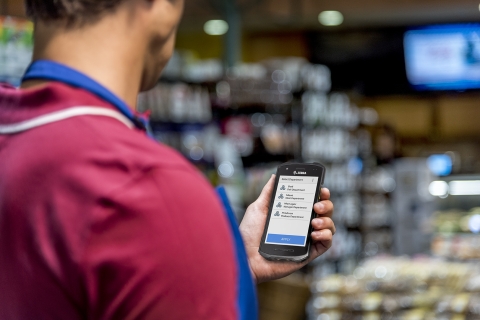 Zebra has launched 5 enterprise-class mobile computers running on the Android™ 10 operating system (OS): the TC21/TC26, TC52x/TC57x and MC3300x. With integrated scanning and unique software capabilities enabled by Mobility DNA, the new devices are designed for retail, transportation and logistics, field mobility and warehouse environments to improve front-line worker productivity and effectiveness.
"Expanding Zebra's Android leadership with the largest portfolio in the industry, these five new products built on the latest Android 10 OS provide companies with long-term investment protection," said Joe White, Senior Vice President and General Manager, Enterprise Mobile Computing, Zebra Technologies. "In the rebuilding phase of the COVID-19 pandemic, retailers along with transport and logistics and field service providers must adapt their operations with evolving mobile solutions to enhance customer service and safety."
Zebra's TC21/TC26 mobile computers provide the right durability, business features and enterprise-class accessories to boost productivity at an attractive price point. With the industry's most comprehensive, powerful set of software tools, these devices are designed for small- and mid-sized businesses, retailers and field service providers. Companies can also easily reuse their existing Android applications on these devices along with Zebra tablets and vehicle-mounted solutions thanks to a common architecture platform.
Based on the industry leading TC52/TC57 touch computers with more than two million in use today, Zebra's next generation TC52x/TC57x mobile computers feature one of the fastest processors along with a vivid display for improved text legibility and video experience. These payment-ready devices will help enterprises meet the fast-changing demands of retail including Buy Online Pickup in Store along with those in the last-mile delivery, postal, transport and logistics and healthcare industries.
The lightweight MC3300x mobile computer is available in four form factors with three keypad options. It offers the flexibility needed for many use cases in warehouse distribution centers and manufacturing operations across three shifts with 35% extra battery capacity. It also has enhanced durability including a six-foot drop capacity and improved WiFi connectivity, increasing worker productivity.