Rugged, Extreme Performer
30th November 2022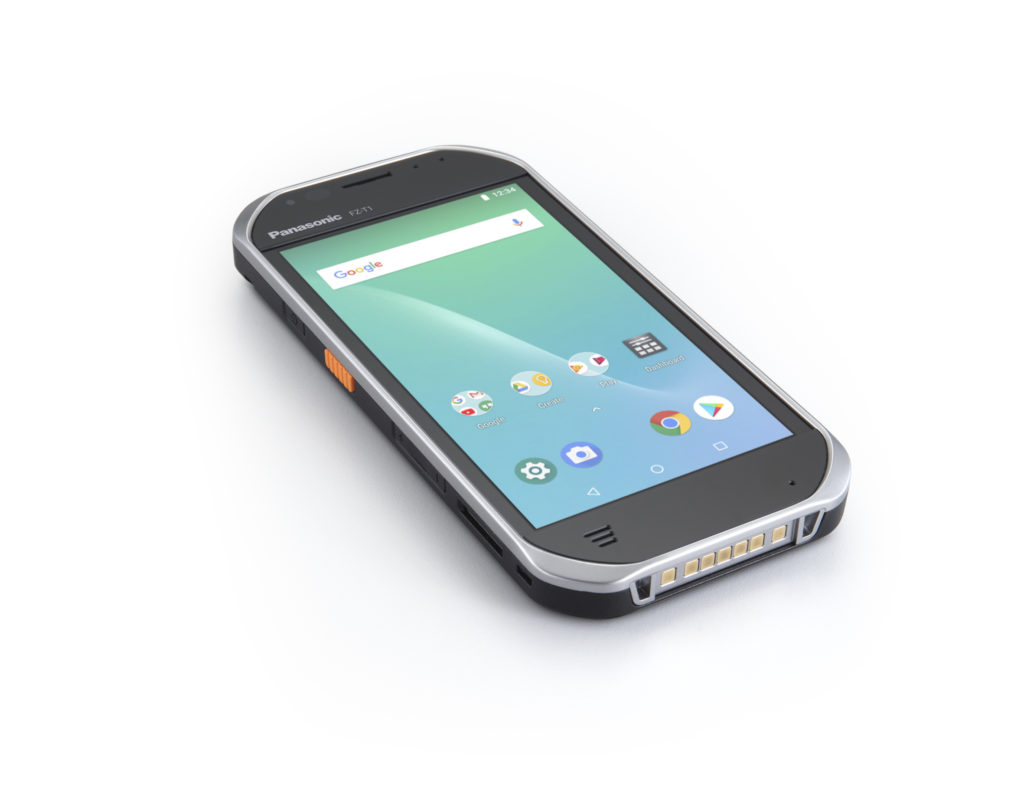 Rugged technology leader Panasonic has recently launched a flat version of its TOUGHBOOK N1, optimised for logistics and delivery users.
Blizzards. Hurricanes. Deserts. The warehousing and logistics industry faces many challenges, but fortunately those sorts of extremes are not usually part of a typical day's headaches.
Wait a second, though. Warehouses and DCs are relentless, 24/7 environments, where speed, focus, accuracy and reliability are all vital watchwords. Then there is the delivery industry, with constant unpredictable disruptions to add to the existing mix – daylight or night-time conditions, heavy rain, ice-cold temperatures, and extreme heat, even in northern Europe, as summer 2022 has demonstrated across the continent.
In short, Panasonic's innovations in the rugged mobile space are on to something. The result is the N1 Flat, the latest in the company's pioneering TOUGHBOOK mobile series, designed to have the versatility and strength to match all demands in many sectors, including logistics. The TOUGHBOOK N1 Flat has an integrated camera-based barcode scanner that can recognise a variety of different barcode types and is one of the thinnest and most lightweight handheld devices in the 4.7″ category – making it ideal for mobile workers in the postal and courier services, transport and logistics, plus the rugged capability to thrive in temperature-controlled environments. The handheld device can also be easily paired via Bluetooth as part of a dedicated scanning solution, for example, for those using wearable barcode readers in a warehouse.
"We are taking the heart of what TOUGHBOOK is – hard work and endurance – and we're taking it into the relentless world of warehousing," says Mike Willett, TOUGHBOOK lead in retail, T & L and manufacturing at Panasonic UK. "It's about versatility – it can be handled in different ways, on the arm, as a chest-wearable, it will withstand a two-metre drop on to solid concrete. There's a lot of excitement about it."
He says the hype is backed up by results and confides that many major 3PLs and retailers are already in discussions to replace current devices with the TOUGHBOOK N1. Mike Willett believes that the combination of rugged versatility and flexibility allied to competitive pricing (€1380/ £1176 plus tax) is making the difference.
Rugged tech
How has Panasonic been able to deliver such a bundle of treats at an affordable price, though? Their smart move has been to remove the scanning engine on the Flat N1, with the camera able to replicate the functionality of the scanner by pointing a red dot at the barcode in question – that's one huge chunk of cost removed at a stroke, with no detriment to the package of tools available. "Thinking of sectors such as logistics, we wanted to deliver all the benefits of rugged technology, but with all the convenience and handling ease of a smartphone. The TOUGHBOOK core is all there – 12 hour battery life, daylight mode, hot, cold and rain settings. So we're seeing the N1 flat used in stock picking and in Proof of Delivery (PoD) applications. The number of certifications we have sought and achieved is very high in consequence."
Ever conscious of the flexible requirements of customers, Panasonic has ensured that, in addition to the scanning functionality, a range of wearable options and docking stations, including chest-mounts and holsters, are available. All docking links, accessories and wearables are manufactured by Panasonic to TOUGHBOOK standards, so that there is no 'weak point' in the armoury. He points out: "What would be the point of producing such an outstanding device, if its effectiveness was compromised by the other products in the range?"
Panasonic is proud to call itself the 'Rugged Home of Android', taking steps to ensure that TOUGHBOOK N1 flat is up to speed with all latest iterations of the global mobile operating system. The N1 Flat Mark 3, which launched in September 2022, is using Android 11 technology, which Mike Willett say will guarantee lifecycles to 2028 and 2029 and beyond. "We're with you for the long haul. It's a device that we're going to support for a very long time."
Recognising that busy clients have resource and personnel bandwidths to factor in, Panasonic provides support via Panasonic Complete Android Services and Security (COMPASS) – offering everything needed to configure, deploy and manage TOUGHBOOK rugged Android tablets and handhelds securely in the business across the full lifecycle of the solution.