Precision 3D Navigation and Collision Avoidance
15th May 2023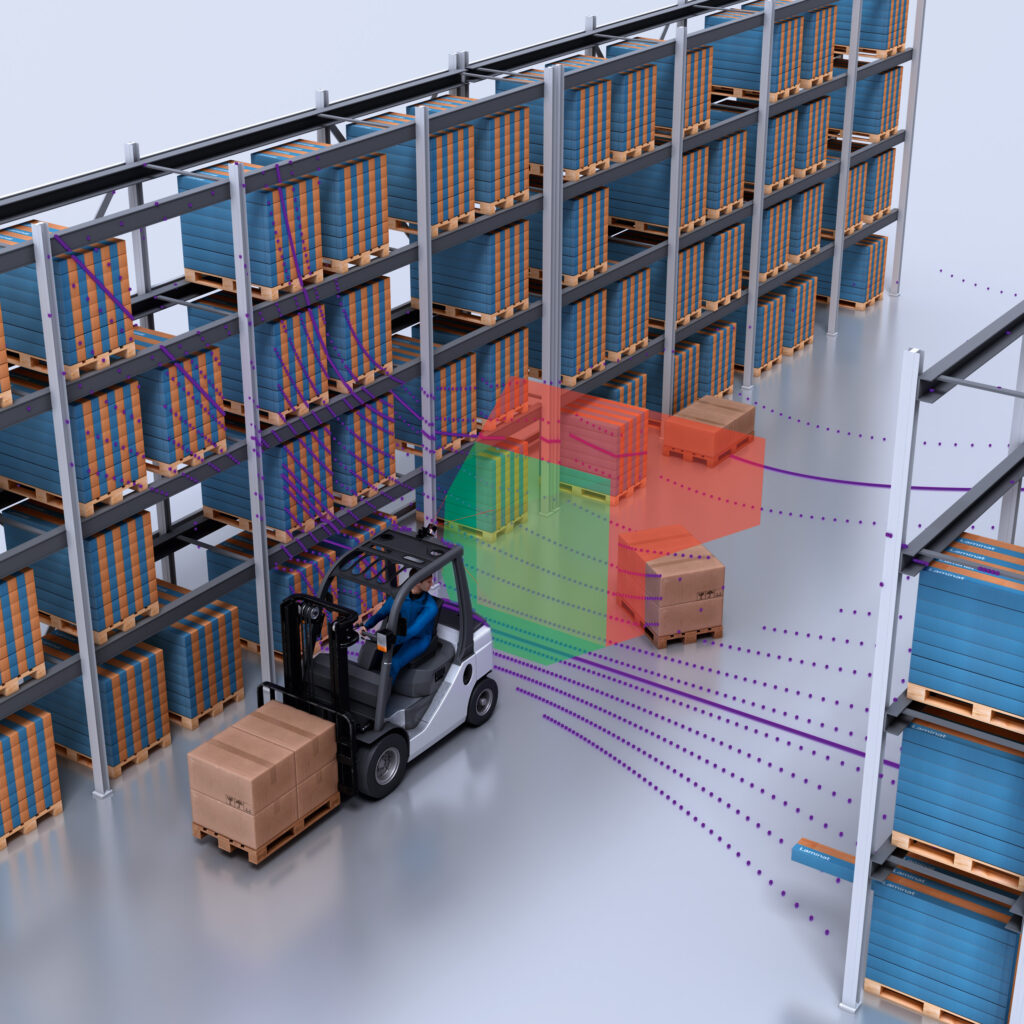 SICK has unveiled a milestone advance in its three-dimensional LiDAR technology with the launch of the multiScan multi-layered LiDAR sensor. The SICK multiScan combines floor-to-ceiling 360° environment perception with high-resolution navigation for reliable real-time localisation, mapping and collision avoidance in automated mobile robots (AMRs) and industrial vehicles, such as forklifts.
Developed on the foundations of SICK's industry-leading multi-echo LiDAR technology, the SICK multiScan is a compact, lightweight and rugged 3D sensor designed to maximise vehicle availability in both indoor and harsh outdoor environments. With their broad 360° x 65° field of view and 16 scan layers, the LiDAR sensors in the multiScan100 family use on-device pre-processing to output a dense 3D point cloud with 690,000 measuring points, complemented by a high-resolution 0° 2D scan plane for precision navigation.
Each multiScan arrives factory-calibrated and ready for use, whether it is specified as a standard pre-configured product or using the specially-developed Online Configurator. Machine builders and integrators can select the features they need for their application using the time-saving online platform with access to software apps and add-ons for easy customisation.
"Designed with the needs of integrators in mind, the multiScan's ability to pre-process precision measurement data in real time with no external controller sets it apart," explains Nathaniel Hofmann, SICK's Market Product Manager for Measurement Systems.
"The multiScan provides a detailed 3D point cloud of its environment, so the AMR knows exactly where it is, and where any objects are, and it can update its 3D map as it travels around. At any moment in time, it is providing real-world measurements of the production floor or warehouse to make the AMR as efficient and available as possible."
To enhance the 16-layer 360° horizontal coverage, the multiScan's vertical aperture angle is configured to optimise the layers between -22.5° to +42.5°. This ensures reliable collision avoidance for objects at ground level, as well detecting cliff edges and ramp inclinations. Objects protruding into the field of view at height, e.g. on warehouse shelving, can also be reliably avoided. The multiScan136, the first sensor to be launched in the product family, has a 360° x 65° field of view and a 60m working range with further variants available from later in 2023.
On-the-Spot Troubleshooting
The multiScan can also be used with SICK's Augmented Reality Assistant, SARA for troubleshooting and configuration of LiDAR sensors on Automated Mobile Robots. Diagnosis and correction of machine downtime, such as a field infringement, can be done 'on the spot' with a mobile phone, without the need to connect a PC.
The multiScan100 family achieves high performance and availability in harsh industrial environments, with a choice of rugged housings available up to IP69K. Using SICK's unique multi-echo LiDAR technology, the multiScan generates three echoes per beam at 20Hz to achieve higher availability by filtering out the false signals caused by unwanted laser reflections from raindrops, snow, fog or dust particles.
Online Configurator
With SICK's Online Configurator, engineers are prompted to make selections to customise the multiScan for its working environment, with the opportunity to select hardware options and software add-ons.
In addition to the standard sensor software for data streaming, customers can also select feature add-ons, e.g. for reflector recognition, data reduction and pre-processing, or a filter package where additional robustness is needed e.g. outdoor weather or harsh industrial conditions. Specialised pre-developed SICK sensor apps, such as Safe Break Assist and the SICK LiDAR-LOC are also available to use with the multiScan.
Equipped with 100Mbps Ethernet, eight multifunctional I/Os and matching system plugs, the SICK multiScan is easy to integrate and saves engineers valuable time during commissioning. When ordering, customers can select predefined parameters or choose previously stored configurations. SICK imports them onto the device before delivery.