Machine Vision Solutions for Logistics Automation
17th March 2023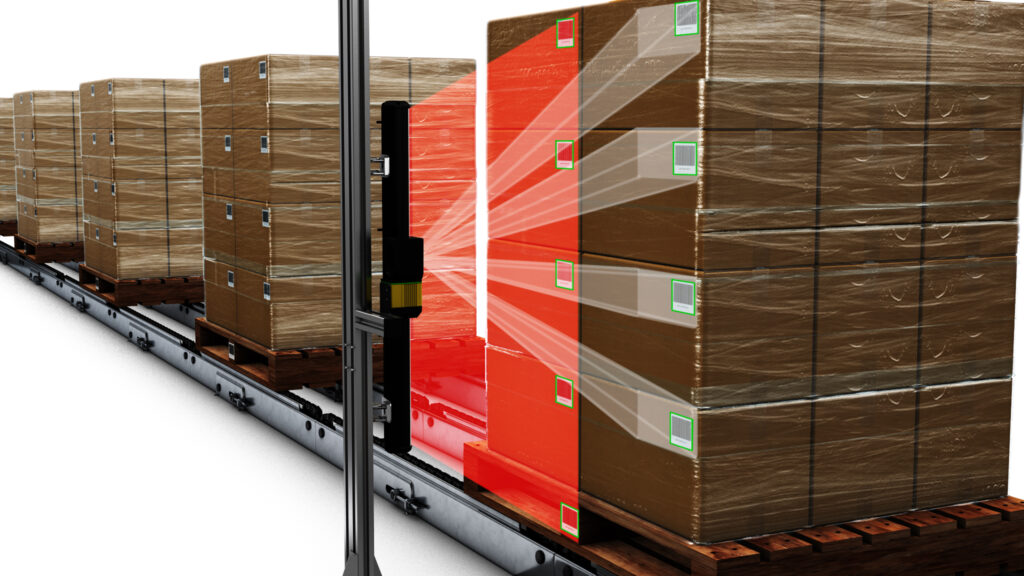 Cognex will present machine vision-based solutions for automation in inbound, order fulfilment, sortation, and outbound areas at LogiMAT, the international trade fair for intralogistics solutions and process management, in Stuttgart, Germany, April 25-27th, 2023, at booth J11 in Hall 1.
To keep pace with increasing demands in order volume, item variability, delivery times, and order accuracy and tracking, customers are looking for solutions that enable more automation, reduce costs, and are easy to set up. At Cognex, the focus in product development is on standardised, easy-to-integrate solutions that offer flexibility and scalability and ensure that existing processes run smoothly even with high staff turnover.
The applications demonstrated at the Cognex booth cover all areas of logistics facilities. For example, in scanning applications of individual items, which are normally handled laboriously with handheld scanners, overhead mounted barcode scanners can greatly improve ergonomics and productivity. Cognex will also be presenting the new Modular Vision Tunnels at LogiMAT. These scan tunnels support barcode reading on packages at high speed and short gaps, providing a significant advantage to companies looking to increase sortation throughput and reduce processing times.
In addition to barcode reading, other types of inspections that can be solved with machine vision are opening up new applications.
Next Generation Logistics Facility
For order picking and sortation, for example, the 3D-A1000 item detection and dimensioning systems enables optimised use of totes, detection of package damage or open flaps, and proper identification for label application. Vision systems with embedded artificial intelligence-based tools are also becoming more pervasive in logistics. Applications can be trained with just a few sample images to reliably detect contamination on totes and sorting trays or to classify parcels and other objects.
Cognex is also presenting the High Speed Steerable Mirror (HSSM) at LogiMAT, a technology innovation that, in combination with the DataMan 470 barcode reader, allows for barcode scanning on large fields of view with a single compact system. The benefits are particularly evident with pallet scanning, where previously multiple fixed-mount readers were required, resulting in significant extra work for installation and maintenance.
Cognex Corporation designs, develops, manufactures, and markets a wide range of image-based products, all of which use artificial intelligence (AI) techniques that give them the human-like ability to make decisions on what they see. Cognex products include machine vision systems, machine vision sensors, and barcode readers that are used in factories and distribution centres around the world where they eliminate production and shipping errors.
Cognex is the world's leader in the machine vision industry, having shipped more than 3 million image-based products, representing over $9 billion in cumulative revenue, since the company's founding in 1981. Headquartered in Natick, Massachusetts, USA, Cognex has offices and distributors located throughout the Americas, Europe, and Asia.