Leuze Electronic Highlights Expertise in Safe Conveying and Storage
7th March 2019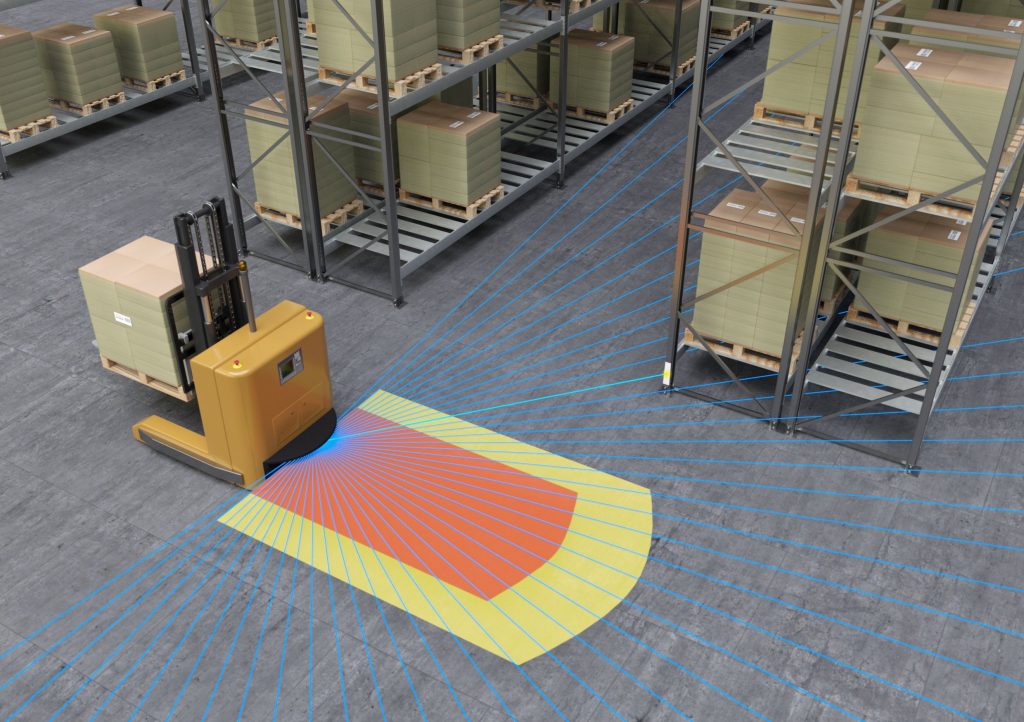 As a safety expert with many years of experience in conveyor and storage systems, Leuze electronic demonstrated its smart and efficient sensor solutions at LogiMAT a fortnight ago.
Over 55 years of experience in this particular industrial field have made the sensor people experts in intelligent, cost-efficient sensor solutions for use in conveyor and storage systems. Together with its customers, the optical sensor manufacturer from Owen/Teck develops specialized, cost-efficient solutions that are tailored to the individual needs of the customer. The focus of the company's trade fair appearance this year was on effective and safe sensor solutions for continuous conveyors, high-bay storage devices and automated guided vehicles (AGVs). A wide variety of sensors for guarding AGVs were showcased on a live object:
Leuze electronic presented its RSL 400 navigation system – a safe scanner which combines safety technology with qualitatively superior measurement value output in a single device, thereby ensuring reliable AGV guarding and navigation at the same time. Even when using multiple vehicles, these can be controlled collision-free and routes easily adapted. This makes the production system very flexible.
In addition, the OGS 600 enables flexible optical guidance. In production and storage areas, the new sensor enables cost-efficient vehicle automation for the transport of materials and goods. With its edge detection and control signal transmission to the control, the trace can be guided optically, which means that driving can be automated in the simplest of ways. Its compact design and its low minimum distance to the ground of 10 mm means it can be integrated even into flat vehicles. Models with different detection widths and response times cover a wide range of possible applications – also on tight curves and at high speeds, thereby enabling speedy and reliable object detection even under difficult conditions. This guarantees a seamless production process – man and machine are protected.