Logistics Business Show Spring 2022
29th November 2021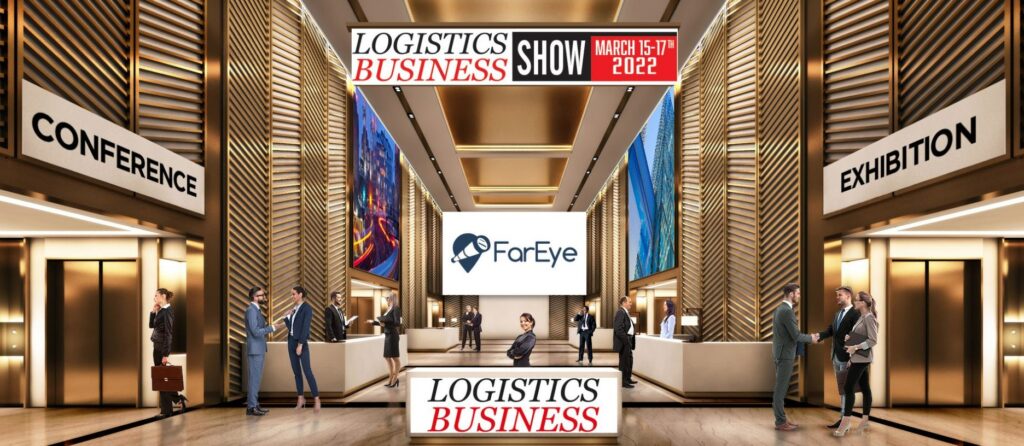 The three-day Logistics Business Show got underway online on Tuesday March 15th. As well as a chance to explore products and solutions from a broad range of exhibitors, visitors can also network with the 5,000+ industry professionals who have already registered.
As in previous events, the Panel Discussions for the conference are attracting considerable interest. Once again they will be expertly hosted by Logistics Business Magazine's Editor Paul Hamblin, and reflect the broad variety of exhibitors signed up to attend.
The industry experts speaking on the first day (Tuesday March 15th) of the Logistics Business Show virtual event will cover subjects ranging from sustainability and automation to road transport and inventory management, the panel debates have again attracted high-level speakers from sector-leading European and global businesses.
The provisional timetable for TUESDAY MARCH 15th is as follows:
Road Transport Challenges – 10.00 UTC/11.00 CET
Panellists: Stefan Van Doorslaer, CEO of Belgian logistics expert Ahlers; experienced New Zealand-based editor and journalist Nigel Parry from ontherack.news; and Tom Southall, policy director at the UK's Cold Chain Federation.
Delivery WISMO & Inventory Management – 11.00 UTC/12.00 CET
Panellists: Craig Summers, UKI managing director at supply chain solutions leader Manhattan Associates; Mike Becker, managing director & co-founder of intralogistics automation company doks.innovation GmbH; and Cedric Mollon, co-founder and CEO of barcode scanning start-up VIZIOTIX.
Automation Systems in the DC – 12.00 UTC/13.00 CET
Panellists: Wouter Loomans, sales manager at US industrial automation leader Material Handling Systems Inc (MHS); Oana Jinga, CCO and co-founder of British robotics and AI company BotsAndUs; and Gianni Girolami, key account manager of advanced robotics maker HAI Robotics.
Sustainable, Low-Carbon Supply Chains – 14.00 UTC/15.00 CET
Panellists: Kevin Onderbeke, director of business development at Ahlers; Paul Williams, executive director of global logistic, freight forwarding & supply chain specialist Woodland Group; and Oliver Chapman, CEO of supply chain procurement partner OCI.
Putting Your Data to Work – 15.00 UTC/16.00 CET
Panellists: Robert Jordan, CEO of The Information Factory, an independent software vendor; Graeme Aitken, VP strategic customer pricing at DHL Global Forwarding; and Ulrik Topp, independent director of transport services reseller World Options.
On the second day (Wednesday March 16th) subjects being covered range from forklift innovation through health & safety to the latest robotics solutions.
The provisional timetable for WEDNESDAY MARCH 16th is as follows:
Forklift Innovation & Components – 10.00 UTC/11.00 CET
Panellists: Adam Dudas-Smith, Export Area Manager at industrial tyre specialist Marangoni; serial entrepreneur Louise Inglese, Founder & CEO of GenieGrips; Jean-Francois Marchand, Marketing Director for Canadian Li-ion battery manufacturer UgoWork; and Pete Wooding, Manager Technology & VNA at global forklift maker Crown Lift Trucks.
Robotics: Affordability & AI – 11.00 UTC/12.00 CET
Panellists: Adam Fox, Business Development Manager for logistics automation leader Swisslog; Jason Dyche, Division Director of logistics solution provider Big Box Group UK; and Kevin Heath, Senior Manager in the Dematic Global Robotics Center of Excellence (CoE).
Software for Real Time Visibility – 12.00 UTC/13.00 CET
Panellists: Jorge Lopera, Vice President and Head of Global Strategy for FarEye; and Tony Dobson, CEO at Snapfulfil EMEA.
Warehouse Worker Health & Safety – 14.00 UTC/15.00 CET
Panellists: James Ryan, Owner at safety equipment manufacturer Sentry Protection Products; Kevin Antony, Chief Executive Officer at van accessory producer Safepul Ltd; and Abi Piper, Sales & Business Development for Scafftag at global safety leader Brady Corporation.
Track & Trace: Rugged Mobile – 15.00 UTC/16.00 CET
Panellists: Rogier de Klein, Senior Account Executive at FarEye; Laurent Turmes, International sales manager at POST Telecom for Business; and Mike Willett, Retail, T&L, Manufacturing Lead at Panasonic TOUGHBOOK.
The organisers are delighted to announce that FarEye is the event's principal sponsor. FarEye is a low-code, Intelligent Delivery Management Platform, enabling enterprises to orchestrate, track, and optimise their logistics operations. FarEye's native SaaS products provide real-time visibility across transportation networks and logistics orchestration for the execution of deliveries across the first, mid and last mile.
David Priestman, Director of Logistics Business Publishing, the event's organiser, said: "Our panel discussions have proved one of the most popular aspects of the Logistics Business Show. This time round, we announced our themes in advance in order to attract speakers with knowledge to impart from across the logistics sector."
With a full programme of exclusive conferences and interviews running alongside the exhibition, please CLICK HERE to find out more about the must-visit third staging of the Logistics Business Show. Registered visitors can log-in early on Monday 14th March to finalise their and prepare their online profile.
As a taster, please CLICK HERE to view some of the conference sessions from the Autumn 2021 staging of the Logistics Business Show.