Kaye Launches Cold Chain Monitoring Via Smartphone
2nd June 2020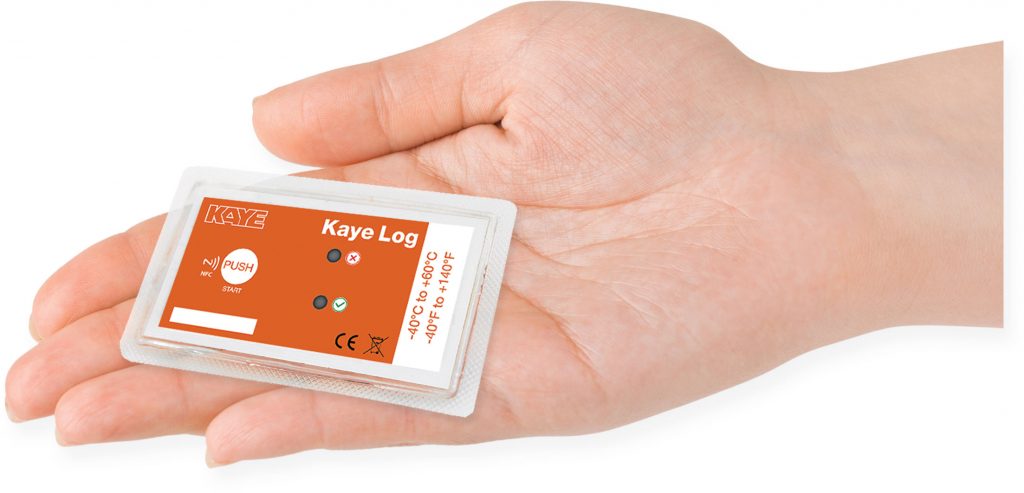 Process measurement specialist Kaye has launched KayeLog, which aims to advance the cold chain market with a wireless and affordable temperature monitoring on a tiny device.
NFC – Near Field Communication allows contactless communication between devices like smart phones or other NFC enabled devices. Without any technical installation – with one swipe, from anywhere in the world it is now possible to instantly read, send stored data to the KayeTrack Cloud and receive alerts by e-mail/SMS.
The Kaye Log NFC Data Logger enables full temperature traceability during the transport of temperature, or temperature/humidity sensitive products.
Upon arrival of the package, a product specific Go/No Go LED immediately indicates if the cold chain has been breached. The whole temperature/humidity history can then be directly accessed from any smartphone equipped with the NFC technology, along with GPS location and shipping information.
Kaye Log has optional extended probes for the measurement of packaging pulp temperatures – or highly accurate Relative Humidity sensors for moisture sensitive products.