St. Modwen Logistics Bolsters Teams
11th October 2023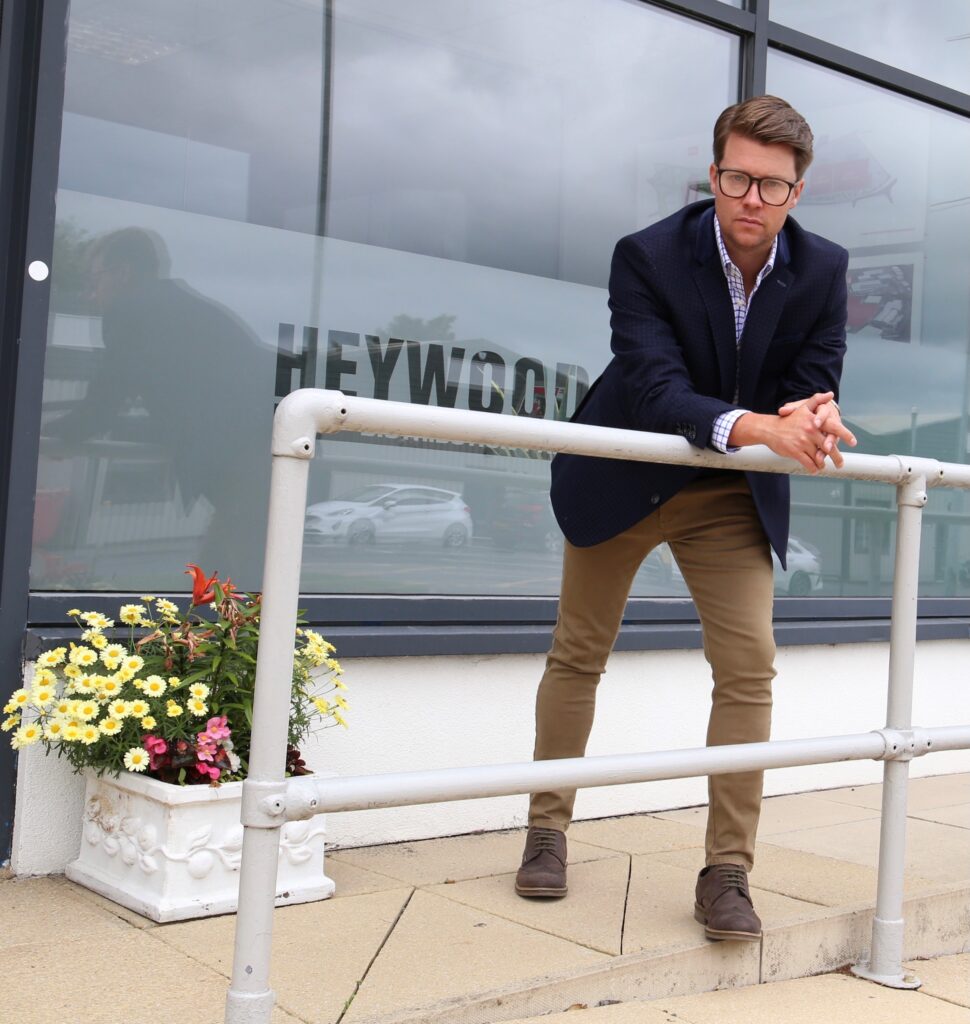 St. Modwen Logistics ("St. Modwen"), one of the UK's leading logistics developers and managers and a Blackstone portfolio company, has bolstered its Portfolio and Development teams after a series of new hires and senior promotions.
Following several acquisitions in the North West, St. Modwen has appointed Howard Hill as Director of Asset Management for the region. Howard joins from Harbert Management Corporation, a US-based alternative asset manager, having previously spent nine years in CBRE's Asset Management team. As well as managing St. Modwen's existing portfolio of assets, Howard will also work closely with the Transactions team to identify and execute opportunities to expand its portfolio in the North West.
Howard will be supported by James Berry who joins St. Modwen as an Asset Manager for the North West. James has spent the past five years specialising in Industrial and Logistics Agency, most recently as a Senior Surveyor at CBRE based in Manchester. In his new role, James will oversee the business plans for several of St. Modwen's assets in the North West, optimising their operations and liaising closely with customers to improve asset performance.
Elsewhere, St. Modwen has promoted two members of its Development team as the company looks to realise a c.21m sq ft pipeline of modern, sustainable warehousing as part of its growth strategy.
Hollie Howe becomes Planning Director having played a key role in bringing forward a number of strategic sites. These include St. Modwen Park Gatwick, where planning consent is in place to deliver 115,000 sq ft of Grade A warehouse space close to the airport. Hollie is also leading on planning promotion of the 120-hectare site at Burnt Mills in Basildon as well as the planning application for the development of 1.2m sq ft at Brentwood Enterprise Park. Hollie joined St. Modwen in 2021 having spent the previous 10 years working for national housebuilders and Savills.
Meanwhile, Carys Allen is promoted to Senior Development Manager and will lead on projects in the South West. Carys, who joined St. Modwen in January 2022, plays a key role in sourcing and securing new sites for development and is leading the delivery of a 342,000 sq ft unit in Chippenham – the company's largest speculative unit development to date – on a 72-acre site in the established South West logistics triangle.
Lee Nash, Head of Development at St. Modwen Logistics, said: "We have ambitious plans to expand our portfolio over the next three years, and we are continuing to invest in our development and asset management capability to support our growth strategy. Hollie and Carys both have a key role to play as we navigate the current challenges around planning and development, and the arrivals of Howard and James further bolster our asset management team in the North West where we are supporting businesses at all stages of the supply chain."