Senior Appointment for Warehousing Firm
28th April 2023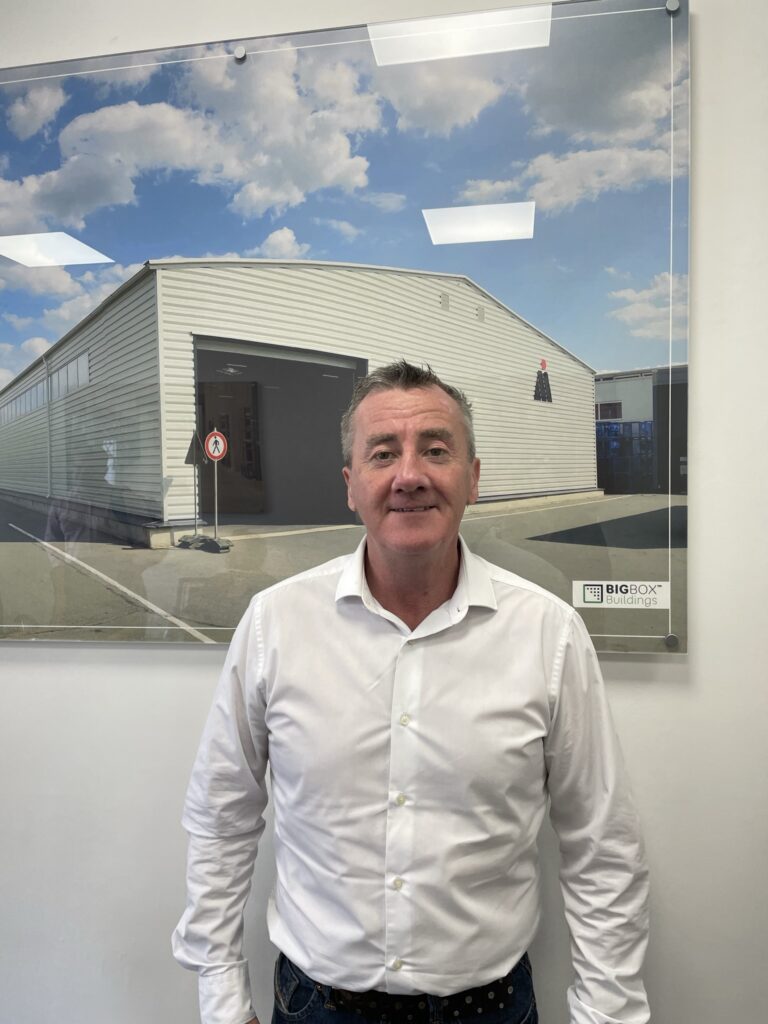 Big Box Group UK is pleased to announce the appointment of Stuart Rathbone to the role of Buildings Division Lead, reporting to Managing Director, Iain Gillard.
Stuart, pictured, brings extensive managerial experience from senior industry roles incorporating sales, operations and project management. This experience, which includes the delivery of one hundred successful projects in under three years, allied with a wealth of technical knowledge, will help Stuart to develop the expertise Big Box Buildings offers.
Big Box Buildings provide both temporary and permanent structures. The buildings division works closely alongside Big Box Intralogistics to provide racking and mezzanine, whilst incorporating the expertise of Big Box Automation.
Commenting on his new role, Stuart said, "My immediate priorities are to use my experience and knowledge to underpin technical expertise within the buildings division, introduce protocols and set up instinctive systems that the team can pick up and easily manage. If one benefits, we all benefit. This is a rapidly expanding sector and I'm excited to be a part of such a dynamic company with a big future."
Commenting on his appointment, Big Box Group Managing Director, Iain Gillard said, "We are constantly striving to attract and retain outstanding talent and Stuart's appointment marks an important milestone on our journey. It reinforces the experience and expertise we are building across our major operational areas, contributing a wealth of skill and experience that will help grow the company."