New UK Initiative to Draw Student Talent into Logistics Careers
30th November 2018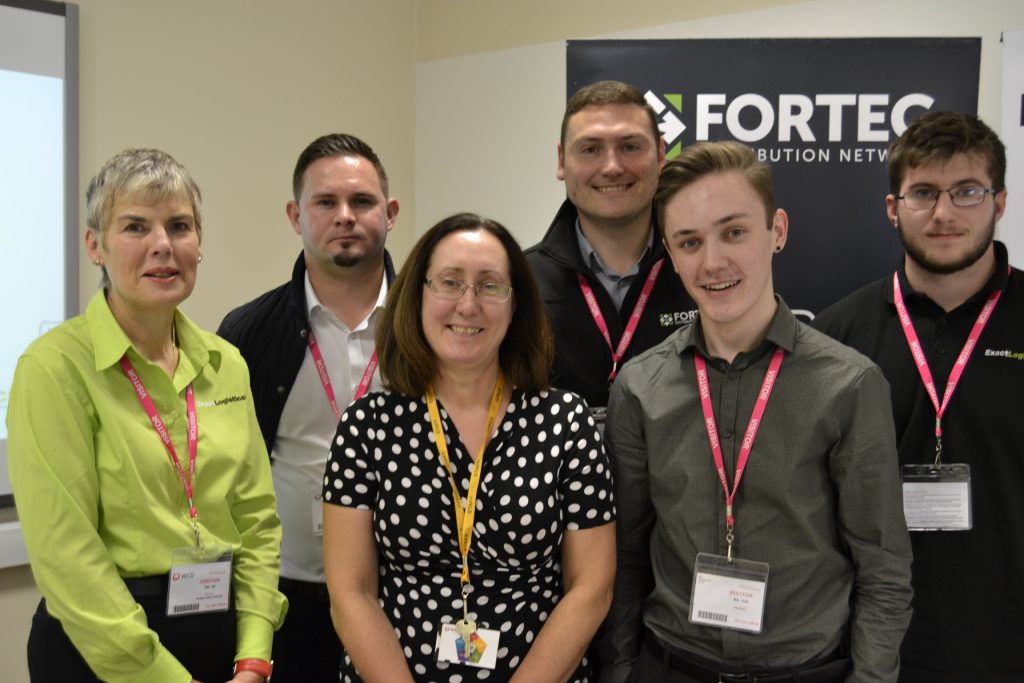 The Fortec Distribution Network has joined forces with WCG to help deliver a new initiative to give students an insight into logistics and the good careers available within the sector.
Key members of its management team delivered their first training session to two groups of students at the Rugby campus of WCG as part of their courses in Business and in IT. One of the speakers was Stuart White, Fortec's General Manager Operations, who started in logistics as a warehouse operative before swiftly moving up the management ladder at a leading logistics provider then moving to Fortec. He was joined by Dave Cotton, Fortec's General Manager Network Support, who outlined his career and the attractions of the sector, and Marketing apprentice Harry Laverick.
Also there was Karen Shuter, the joint Managing Director of one of Fortec's most recent members, Rugby-based Exact Logistics, and her Traffic Administrator Ran Scott who joined straight from school. The initiative came into being after Karen raised concerns about the shortage of training provision for the logistics industry in her capacity as chair of the Coventry and Warwickshire Chamber of Commerce's Rugby branch.
Funded by a Skills for Employment Grant, the initiative was backed by WCG, Warwickshire County Council, the Chamber and Rugby MP Mark Pawsey and headed by College tutor Deborah Powell, a logistics specialist with 22 years of experience in the industry.
Afterwards Stuart White, of Fortec, said: "Logistics is an extremely important industry which supports 23,700 jobs in Warwickshire alone, but it is often overlooked by students when they are selecting a career sector. It is important to bridge the skills gap and encourage more people into the industry, so I was delighted to be able to address students who might otherwise never have considered a career in logistics and spark their interest in it. There is plenty scope for young people to build rewarding and satisfying careers in the sector which offers many different opportunities and paths – it is so diverse and also plays a vital part in our daily lives."
From January the further and higher education group will also offer a Logistics Advanced Learning Programme aimed at learners from small and medium sized businesses.
From L-R Karen Shuter, joint Managing Director, Exact Logistics, Stuart White, Fortec's General Manager – Operations, Logistics Specialist Deborah Powell, Dave Cotton, Fortec's General Manager Network Support, Fortec Apprentice Harry Laverick.