Logistics Business Hires Peter MacLeod as News Editor
18th March 2021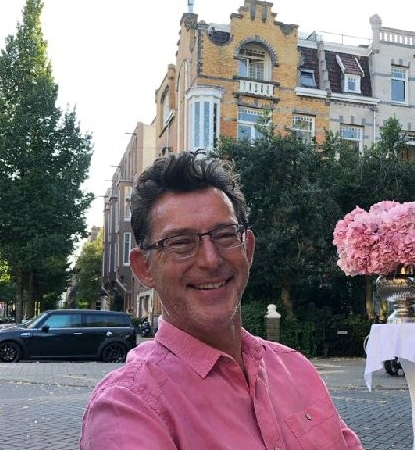 Logistics Business, the only pan-European logistics journal, has appointed experienced industry journalist Peter MacLeod as its News Editor.
Peter held the position of Editor of SHD Logistics for 11 years, moving it from a monthly trade magazine to a truly digital brand during his tenure. Under his editorship, Peter oversaw the launch of the SHD Logistics Conference and The Logistics Awards, as well as acting as a judge for the International Forklift of the Year (IFOY) Awards and the Global Freight Awards.
Effective from 29th March, Peter will be responsible for updating the Logistics Business website (www.logisticsbusiness.com) with fresh and compelling content, as well as producing the weekly Logistics Business newsletter. Paul Hamblin remains as Editor of Logistics Business magazine, now focusing fully on the well-respected quarterly printed journal.
David Priestman, Publisher of Logistics Business, said: "We are delighted to welcome Peter to the team. As we move towards what will surely be a challenging post-Covid business climate, Peter and Paul represent a formidable editorial partnership capable of identifying and reporting on the significant trends, events and activities."
Peter added: "For many years, I have observed Logistics Business becoming established as a true pan-European media brand, and during that time I have enjoyed a friendly and respectful relationship with David, Paul and the whole team. I jumped at the opportunity to join them to help grow further their influence within the dynamic and ever-developing European logistics sector."
A passionate Europhile, Peter will represent Logistics Business on the European mainland from his home in Amsterdam, combining the role with his existing position as an independent marketing and PR professional. Peter is an ambassador for Transaid, the international development organisation that transforms lives through safe, available, and sustainable transport.
As always, we encourage you to send us all your stories – whether it's news, product launches, case studies, customer wins or key appointments – for consideration by our editorial team.
For digital, send your stories to Peter MacLeod at peter@logisticsbusiness.com. For the print magazine, send submissions to Paul Hamblin at ph@logisticsbusiness.com