Driver Shortage isn't just Personnel Problem
29th June 2023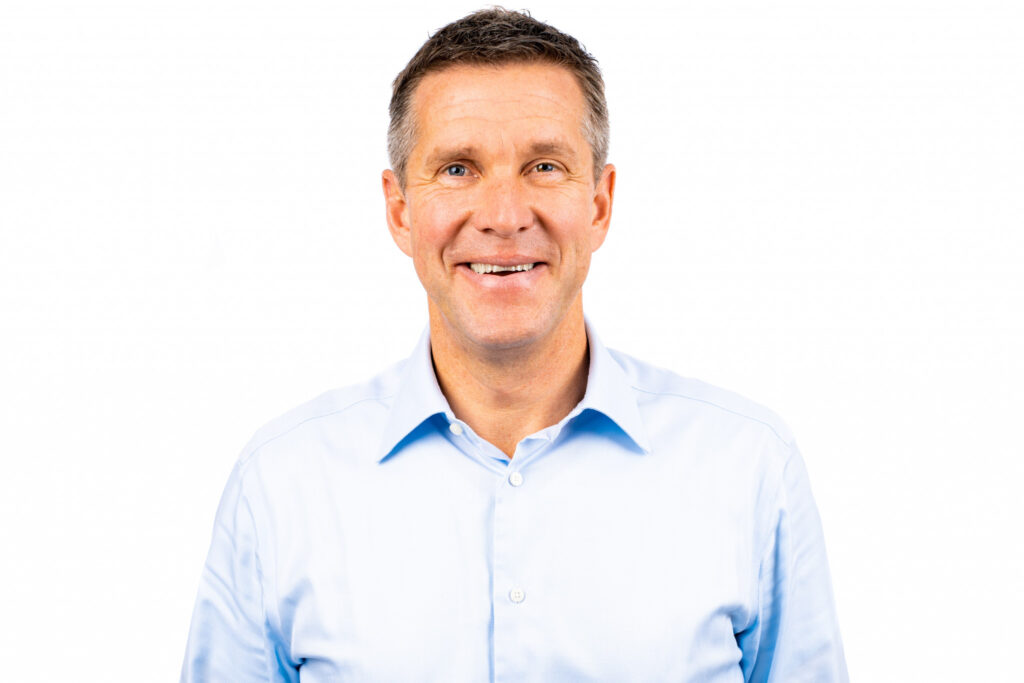 It's no secret that global supply chain disruption has dominated headlines since mid-2020, writes Stephan Sieber (pictured), CEO of Transporeon. And, over the past three years, the continuing aftershocks of the COVID pandemic, combined with geopolitical factors and an economic downturn, have caused significant upheaval for shippers, cargo receivers, service providers, brokers, freight forwarders, carriers – and of course consumers.
Today, driver shortages in the road freight sector are threatening to cause further disruption. Catalysed by initial pandemic downtime – which saw many drivers leave the industry, take early retirement or extended sick leave – driver shortages are now a significant strain on supply chains. Especially given rising demand for road freight transportation.
A recent report by the world road transport body IRU revealed that there could be an eye watering two million unfilled driving positions in Europe by 2026 (already now there are around half a million unfilled positions in Europe).
In the UK, a drop in migration from Central and Eastern Europe caused by Brexit has further highlighted driver shortages where, according to the French transportation union FO Transports, the number of driving vacancies in France could currently be as high as 50,000. The situation is even worse in neighbouring countries where there are currently around 80,000 vacant driving positions in both Germany and Poland (IRU).
Transforming the 'Great Retirement' into greater opportunities
With a global recession looming, it's widely believed that we'll soon see an influx of candidates onto the job market. Though this may ease personnel shortages in some sectors, it's unlikely to solve road freight driver shortages.
The primary reasons for this are demographic shifts leading to the 'Great Retirement'. The same IRU report found that 30% of drivers are planning to retire by 2026 – outstripping any potential recession-related increases in driver availability. So, it's clear that simply poaching drivers from elsewhere in the industry isn't a long-term solution for companies.
The IRU also found that young people are joining the driver community in the road freight industry at a rate between four and seven times lower than drivers are retiring – with the average age for European drivers now over 50 years old.
Twentieth-century approaches won't solve a twenty-first-century problem
The bottom line is that the European driver shortage is not just a personnel problem. Dwindling driver numbers would not present such a challenge if transport operations were smarter and more efficient. According to scientists at the MIT Center for Transportation and Logistics, increasing the efficiency of US drivers by just 18 more minutes of active driving time per day could solve the country's driver shortage. This claim was based on research in the US but pointed out that the same principle is likely to apply in Europe.
There's a multitude of ways that companies can look to boost efficiency. But to do so, they must first understand where there's room for improvement. More are now turning to solutions that offer real-time insights. This helps companies to uncover previously hidden inefficiencies (like empty runs and excessive waiting times in yards) and improve visibility by tracing deliveries.
Within the logistics industry, another trend we're seeing is Autonomous Case-handling Robot systems (ACR) to reduce labour needs. Self-driving trucks are still a long way off in logistics transportation, but it is possible to make significant efficiencies within warehouses in loading and unloading processes, as well as automating time slot and yard management processes. But by implementing smart software, businesses can start to look to reduce waiting times for drivers from hours to minutes.
Ultimately though, enhancing the effectiveness of transport logistics depends on increasing collaboration between all participants, rather than companies simply working to optimise its own performance – as is currently often the case. Indeed, a recent survey of international supply chain experts revealed that the vast majority rate 'increased collaboration between supply chain partners' as both 'highly probable' and 'highly desirable' in the run-up to 2025.
When working collaboratively as part of a wider network, rather than in isolation, organisations can significantly streamline key processes such as freight sourcing, transport execution, dock scheduling, freight matching, payment and settlement.
Solving the UK and Europe's road freight driver shortage can't be done overnight. And, moving forward, companies should view this as an operational matter, rather than simply an HR or personnel problem. The solution lies in adopting a network approach and collaborative solutions that focus on finding new efficiencies.
With the unique approach of combining automation, real-time insight, and collaboration, a transportation management platform can alleviate the driver shortage, reducing empty miles, eliminating unnecessary dwell times and optimising yard operations – the integral intersection between the road and the warehouse.