DHL's Driving Ambition aims to help solve shortage
12th October 2021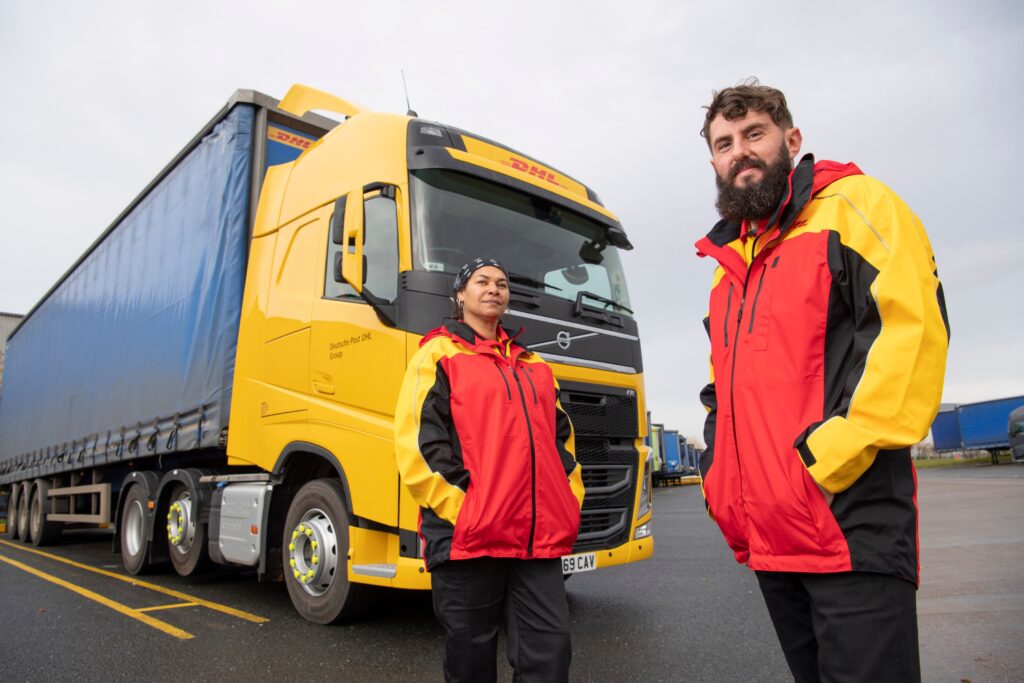 DHL Supply Chain has announced Driving Ambition, a new training programme which aims to tackle the national driver shortage in the UK with a long-term solution by providing fully funded training for applicants to qualify as LGV drivers.
The Driving Ambition programme removes a key barrier to a career in logistics by providing company-funded driver training, opening a door to an industry that has proved itself essential during the Covid-19 pandemic. One of the main aims of the programme is to encourage a wider pool of diverse candidates to consider a driving career.
Driving Ambition offers candidates free driver training worth up to £3,000 to obtain either a Category C licence (Class 2) to drive rigid trucks, or licences C and E (Class 1) to drive artics.
Ian Clough, MD Transport at DHL Supply Chain UK, said: "The supply chain industry is facing a huge shortage of drivers. One of the most important steps we can take to solve this for the long-term starts at grass roots by encouraging and enabling people to pursue a career in logistics. By investing in someone's future, and offering them the opportunity to be trained and ultimately become a qualified LGV driver, we're hoping to attract as broad an audience as possible.
"New recruits will be welcomed into the wonderfully diverse DHL family and we're very much encouraging applications from people of all ages and backgrounds, as well as those underrepresented in the industry, such as women and the ex-military."
Roads Minister Baroness Vere added: "This is a fantastic initiative and I fully support DHL as they encourage UK workers to kick-start a rewarding and lucrative career in our vitally important road haulage industry. We will continue to do all we can to help industry leaders boost driver recruitment numbers, improve job opportunities right across the country, and address the problems caused by this global issue."
Recognising the need to create a long-term flow of driver candidates, Marks & Spencer has backed the programme and is inviting colleagues and partners to take part in the opportunity to retrain.
The programme is open to anyone looking to become an LGV driver, or those wanting to upskill from a Class 2 licence to a Class 1 and step into one of DHL's 1,000 training vacancies. Driver roles will be available across the UK, with dedicated transport training centres in the South East, Avonmouth, Crick, Worksop and Bellshill.
As the global logistics leader, DHL is committed to offering rewarding, flexible, long-term career opportunities for the widest possible range of people. The programme is a fantastic opportunity for veterans, school leavers and career changers looking for their next challenge.
Robert Boateng, 59, from London, has recently completed Driving Ambition and is now a qualified LGV driver: "I used to drive vans but I wanted to have a specialist qualification and develop a career. The programme is really good – you get lots of support, so I'd recommend it to anyone else thinking about a career change."
The programme has been trialled with internal candidates and to date 250 people have completed the training programme. All new employees will be invited to join DHL's pension scheme, along with accessing a range of exclusive wellbeing benefits such as mortgage advice, online tutoring for kids and a free online GP service, plus retail and supermarket discounts of up to 10%.
As part of its aspiration to achieve zero-emissions logistics by 2050, the company is investing in the latest low emissions trucks and recently opened its industry-leading Transport Development Centre at Crick to teach safe, environmentally responsible driving techniques.