INFORM Software Appoints USA CEO
12th January 2023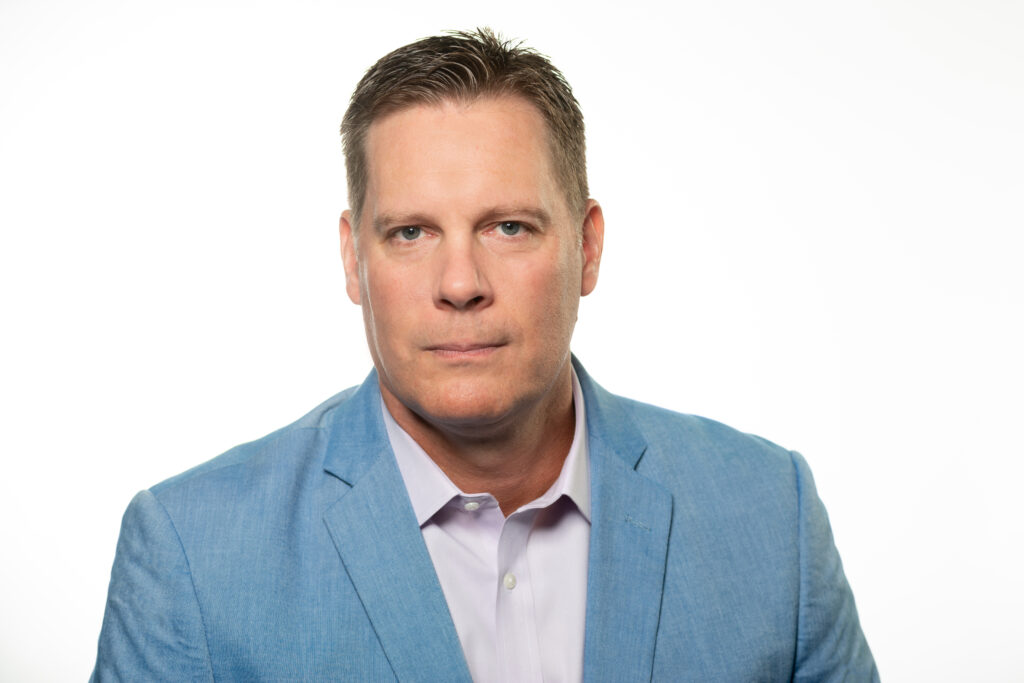 INFORM, a global software provider for AI-driven Digital Decision-Making optimizing business operations, headquartered in Aachen, Germany, announced today the promotion of Justin Newell to Chief Executive Officer (CEO), INFORM North America. He succeeds INFORM North America founder and Chairman, Adrian Weiler, who will continue in his role as ongoing advisor to the CEOs across all INFORM Group entities, as well as serving as a representative of the organization in leading industry associations and conferences. In addition to his new role as CEO of INFORM North America, Newell will retain his role as Chief Operating Officer, which he has held since January 2019, and as CEO emphasize profitable growth of INFORM's business in North America by delivering INFORM's Hybrid AI-based decision-making technologies.
As CEO of INFORM North America, Newell will continue to focus on business development in North America with a primary emphasis on key sectors. Additionally, he will continue his focus on developing the INFORM North American-based project delivery teams. In performing his role, Newell will continue to consult with Weiler and collaborate with the CEOs both in INFORM headquarters and across the other INFORM entities globally.
In discussing his new appointment, Newell said, "I was fortunate to have been recruited by Adrian and to directly work with him over the past four years. His mentorship, guidance and friendship have created a very rewarding atmosphere that has helped me contribute to the substantial growth of INFORM in North America. Adrian's strategic vision and guidance will continue to be a resource as we continue to grow our revenue and overall capabilities in this very strategic market."
Newell continued, "I am looking forward to assuming my new responsibilities as CEO of INFORM North America. Over the past few years, and despite the challenges brought on by the global pandemic, climate change and socio-economic developments, INFORM has advanced its mission and supported the increased profitability, process optimization, and crisis resilience for North American companies in diverse industries. Applying our Hybrid AI-based decision-making technologies, we also are enabling our customers to meet their sustainability goals by optimizing their operations and maximizing their vehicle, equipment, and human resources."
Newell came to INFORM after having successfully performed in senior level roles with such leading brands as Reliable Carriers, Inc, Porsche Cars North America Inc., and Genuine Parts Company (NAPA). At that time, INFORM's North American customer base was predominantly within the aviation industry, which it had been since 1992. Under the direction of Weiler, Newell's role as COO was to focus on growing the Manufacturing Logistics (Automotive), Logistics (Maritime, Terminal, Intermodal and Distribution Centers) and Fraud Prevention business.
Newell added, "Over the past four years, the automotive and finished vehicle logistics area has grown immensely and is now INFORM's second largest in revenue in North America following aviation. Our fraud prevention business is also on a trajectory for excellent growth opportunities as we have placed a large focus on strategic partnership alliances with companies such as Huron and will continue to pursue other valuable partners when doing so would complement our capabilities and target growth areas."
As evidence of its growth, INFORM recently entered contracts with leading companies such as AMPORTS, a leader in the global automotive service industry and one of the largest auto processors in North America; Norfork Southern's Rossville and Austell terminals; VinFast, a leading manufacturer of smart electric vehicles (EVs); and Volkswagen Group of America, as well as a strategic partnership with the Huron Consulting Group, among others.
Dr. Andreas Meyer, INFORM Group CEO noted that, "INFORM has established a strategic global footprint with an international presence that includes our headquarters in Aachen, Germany and our subsidiary in Lisbon, Portugal; our South American subsidiaries in Santiago, Chile and Sao Paulo, Brazil; and our Asia-Pacific subsidiaries in Sydney, Australia and Singapore, as well as our North American organization in Atlanta, Georgia. We have been very selective in establishing strong executives to lead our organization across our global network. As a result, we have been realizing steady growth and a loyal customer base that has experienced the high value and return on their INFORM optimization software investments many times over. Our focus will continue to be one of internationalization as we realize there are many organizations that have yet to embrace INFORM's Hybrid AI technology including Machine Learning, Fuzzy Logic and Operations Research that clearly are needed to compete effectively in today's marketplace."
INFORM develops software for the optimization of business processes using Digital Decision Making based on Artificial Intelligence and Operations Research. The company supplements classic IT systems and increases the profitability and resilience of many companies. While data management software only provides information, INFORM systems can analyze large amounts of data in a matter of seconds, calculate numerous planning variants and suggest the best possible solution to the user for execution, often in real-time. Today, more than 900 software engineers, data analysts and consultants support more than 1,000 customers worldwide in manufacturing, trade, airports, ports, logistics, banks, telecommunication, and insurance companies. Planning and execution processes are optimized in many business operations, like sales planning, production scheduling, supply chain and inventory optimization, staff deployment, logistics and transport management, and financial crime fighting in banking, insurance, and telecommunication.