IMI adds Lydia Voice to WMS portfolio
15th November 2021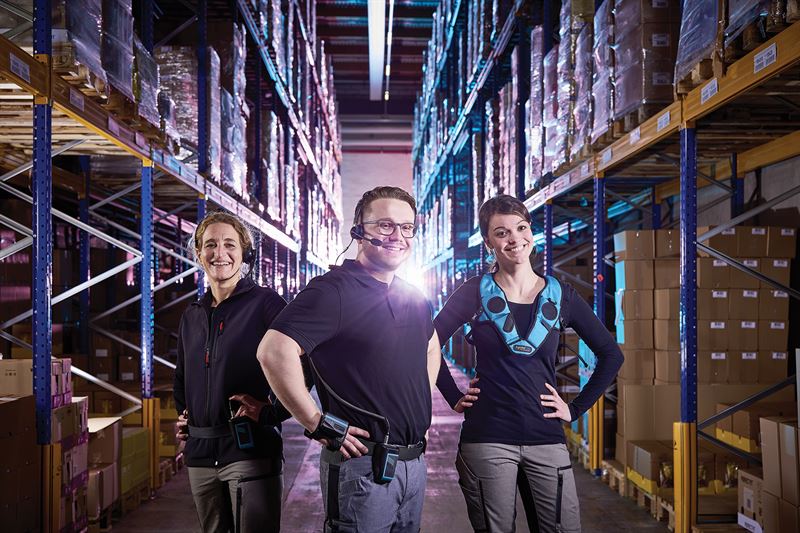 Fast-growing supply chain software specialist Industri-Matematik International (IMI) has enhanced its offering by adding the LYDIA Voice pick-by-voice solution to its powerful portfolio.
The partnership deal with topsystem signed in June 2021 means that IMI can now include state-of-the-art LYDIA Voice technology as part of IMI Warehouse Management System (IMI WMS). The good news for IMI customers is that they can optimise their warehouse processes at high-speed and with minimal disruption, as standardised integrations are available for fast on-site implementation.
LYDIA Voice is winning fans all over the logistics world because it provides hands-free, eyes-free and – compared to other voice solutions – even headset-free benefits to pickers and operatives via a unique LYDIA VoiceWear picking vest. There are no breaks in the workflow; the employee can focus entirely on picking without distraction. The wins are much-improved speed and accuracy. Easy to pick up and use in an instant, LYDIA requires no voice template training and reacts to voice commands in multiple languages according to customer preference.
Shared Technology Ethos
Already known for its cutting-edge supply chain software expertise, IMI recognised a growing customer need for voice technology and wanted to broaden its offering with a complete end-to-end product that fitted with its own WMS. "We chose LYDIA Voice because we saw a similar technology leader in topsystem that approached the market in a similar way to ourselves, focusing on customer need and ease above all," explained Niklas Rönnbäck, CEO, IMI.
Part of German-founded global software innovator Ehrhardt Partner Group (EPG), topsystem represents an impressive statement of intent from IMI and typifies the exciting growth journey that the company is undertaking. Founded in Sweden over 50 years ago, IMI now boasts clients in 18 countries and is best known for its flexible software expertise supporting the FMCG, retail, distribution and 3PL sectors in the Nordics, Europe and North America. It now expedites more than one billion order lines per year at thousands of warehouses and stores – with an astonishing 99.9% uptime.
IMI CEO Niklas Rönnbäck is excited about the opportunities ahead: "Together with the right team, product offerings and global leading partners such as topsystem, we are strengthening our market position still more and we are building a stable foundation for continued expansion with existing as well as new customers. IMI is and will be a leading niche provider of supply chain solutions to look out for now and in the future."
Tim Just, CEO Voice Solutions at EPG, added: "The Nordic market plays an important role in our growth strategy. With IMI we have found a great partner who fits with our ethos. Plus LYDIA Voice integrates seamlessly with their WMS. Many customers prefer complete solutions from a single source. As a certified Lydia Solution Partner, IMI can successfully manage LYDIA Voice projects – from the first contact until go-live and beyond. We look forward to exciting times with IMI as we share their growth journey."