Logistics Business Show – full line-up of speakers
10th September 2021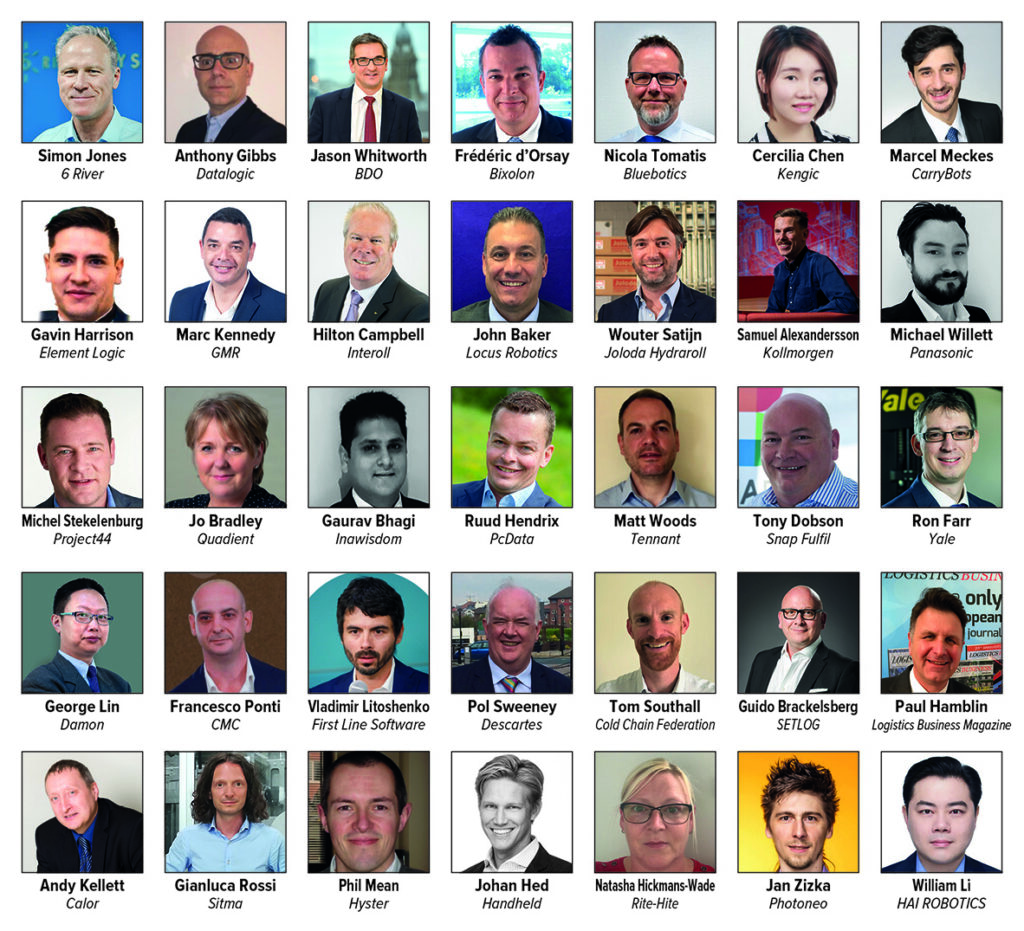 The full line-up of speakers at The Logistics Business Show – which is being held online from 20th-24th September 2021 – has been finalised.
Covering key areas of current interest in the logistics and supply chain across the globe, the 10 free-to-attend speaker sessions aim to enlighten and educate attendees of The Logistics Business Show between visits to the 70+ exhibitors so far signed-up to the virtual exhibition.
Each session covers current challenges and opportunities and looks ahead to future technology and innovations, across the major sub-sectors of the transport and logistics industry, expertly moderated by Logistics Business editor Paul Hamblin.
Monday 20th September 2021
Kicking off the panel discussions on Monday at 11.00 BST (12.00 CEST) is a session entitled Logistics: The 2030 Logistics Landscape – Crystal Ball Time, in which experts from Descartes, BDO and Project44 discuss topics including automation, sustainability, supply chain visibility and the challenging landscape of investment in logistics property.
At 14.00 BST (15.00 CEST), a session entitled Transport & Forwarding: Winning the Friction Fight looks at the current driver shortage, last-mile delivery in urban areas, challenges caused by Brexit, and innovation in cold chain and temperature control. Panellists include representatives from Bakers Basco and the Cold Chain Federation.
Tuesday 21st September 2021
Tuesday sees three discussions taking place, starting at 10.00 BST (11.00 CEST) with Warehouse Automation: Lights Out? The Future of Warehousing. Featuring speakers from Photoneo, Element Logic, Rocket Solutions and Kengic, it covers all aspects of dark warehousing, including robotics, vision technology and machine learning in logistics.
Tuesday's middle session at 13.00 BST (CEST) covers the topic of IT Hardware: Rugged Mobility for Pick & Track. Speakers from companies including Bixolon, Panasonic and Datalogic will cover a range of themes that highlight how such technology can help improve operational efficiency.
The final session on Day Two of The Logistics Business Show sees speakers from Interroll, Damon Group and PC Data cover the subject of Materials Handling: Intralogistics Projects and Innovations at 15.00 BST (16.00 CEST). This sessions aims to cover the different types of conveying, sorting and picking technology, looking at which solution is the optimal fit for certain types of operations, as well as looking at future innovations in the sector.
Wednesday 22nd September 2021
Wednesday's sessions at 10.00 BST (11.00 CEST) start with Robotics: Collaboration or Conflict? Who Wins When Humans & Robots Meet? and features speakers from 6 River Systems, BlueBotics, Tennant and Kollmorgen. This fascinating and relevant topic will cover areas including the suitability of certain robots for certain sectors, current trends, future technologies and the role robotics can play in reaching sustainability goals.
Session Two at 13.00 BST (14.00 CEST) is called Packaging: When Waste is not a Dirty Word, and looks at how our sector is innovating to drive down packaging waste within the supply chain. Experts from Sitma, CMC Machinery, Quadient and Alsco Total Logistics Solutions will join moderator Paul Hamblin in the Logistics Business studio.
Closing off the sessions for Day Three at 15.00 BST (16.00 CEST) is Software: Top 10 Buzzwords. What They Mean & How They Grow Your Business. With speakers from First Line Software, SnapFulfil, Sixfold and FourKites, this discussion will cover the critical role IT plays in logistics, such as visibility, accuracy, security and productivity.
Thursday 23rd September 2021
Day Four of the Logistics Business Show starts with a discussion called Forklifts and DC Vehicles: Tomorrow's Forklifts Explored at 11.00 BST (12.00 CEST). Forklifts have been the true workhorses of the logistics industry for over a century, and in this session our esteemed panel discusses the very latest refinements affecting warehouse vehicles, with particular focus on health & safety, performance and motive power. The speakers comprise representatives from Yale, Calor Gas, Hyster and Fronius.
To conclude the discussions, guests from companies including Joloda and GMR Safety discuss Loading Bay: Efficient Dock Operations. This session gets underway at 14.00 BST (15.00 CEST), and will cover areas such as loading bay technology, safety and performance.
Organised by the respected team at Logistics Business, The Logistics Business Show is a truly international virtual exhibition for the logistics and materials handling industry, staged twice a year. Logistics Business Show provides an important platform for interaction between suppliers and users of logistics, IT, transport and supply chain services, warehousing and materials handling. The exhibition virtual marketplace enables visitors to source products online, request quotations, meet exhibitors on video calls and chats, network, download documents and watch the conference.
Opening to the public online on 20th September 2021, the Exhibition Hall will have six  themes: Forklift & AGV Technology, Handling Automation Systems, Packaging & Pallets, Software & Computing, Transport Services & Equipment, Warehousing Equipment. Visitors will be able to shuffle through the hall and search for specific requirements from a filtered list of categories. They will also be welcome to attend one of the 10 highly relevant conference sessions that run across all four days of the event.
CLICK HERE to register for free.