Greater insight drives IoT adoption
21st April 2022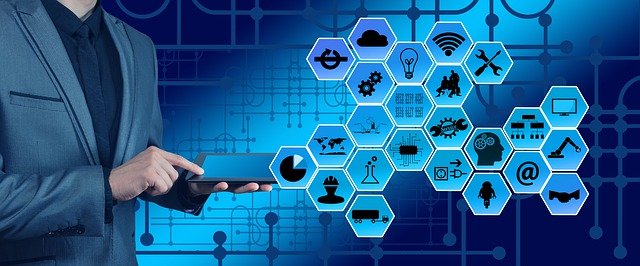 Greater supply chain insight and improved cost efficiency are the top drivers behind IoT adoption among today's transport businesses, recent research by Inmarsat, a world leader in global, mobile satellite communications, has revealed.
A significant proportion (71%) of transport respondents stated that greater supply chain insight is a key driver behind their adoption of IoT technologies, while cost efficiency (59%) and greater automation (53%) followed. Despite these benefits, many transport organisations continue to face several key barriers when deploying IoT – with a lack of in-house skills, a lack of turnkey/off-the-shelf solutions and security implications in the deployment phase (36%, 23% and 23%, respectively) chief among them.
Despite the accelerating speed of IoT adoption over the course of the Covid-19 pandemic, improvements are still needed to draw the optimum benefits from the technology. Unreliable connectivity, inadequate data strategies, and a lack of skills are hampering many businesses' ability to reap the rewards of IoT.
Around half of those seeking cost efficiencies or greater supply chain insight (51% and 48%, respectively) felt their investments met or surpassed their expectations – yet for those with a formal IoT strategy in place, these figures were notably higher, at 81% and 65% respectively.
Equally, a higher proportion of organisations not struggling with connectivity challenges also achieved greater cost efficiencies and greater supply chain insights (both 69%). Yet, 13% of transport organisations suffer from a lack of consistent and reliable connectivity post-deployment, hindering their ability to achieve the same.
The IoT skills barrier is also hampering transport organisations' efforts to achieve their IoT ambitions. In those without a formal IoT strategy in place, this is particularly acute. A large proportion of this group continues to struggle due to a lack of in-house skills in their IoT projects, particularly post-deployment (55%). In organisations with a formal IoT strategy this reduced to 15%, showing they are better equipped with the skills needed to solve issues uncovered during IoT deployment.
Steven Tompkins, Director of Market Development at Inmarsat Enterprise, said: "It is promising to see that the transport industry sees the clear value in IoT to deliver transparent, real-time oversight of its supply chain as well as increasing operational efficiencies. Adoption of IoT technologies has huge potential to deliver these benefits, however both investing in the right connectivity mix and having fit for purpose data management strategies in place is crucial to be able to acquire data in a timely manner and get it into the hands of the right decision makers for best effect."
Commenting on the findings, Mike Carter, President of Inmarsat Enterprise, said: "The efficiency gains and cost savings IoT can deliver, in addition to the benefits of greater supply chain insight, paints a clear picture as to why most organisations are pursuing IoT. But to get the optimum benefits from their IoT deployments, organisations must ensure they have all the right skillsets and connectivity requirements in place. The research shows that organisations struggling to implement the right connectivity strategies are lagging behind their peers, and those with a formal IoT strategy are better placed to reap the benefits of optimised and more sustainable operations.
"We can see that too many businesses still struggle to deploy IoT projects due to unreliable, insecure, or poor connectivity. This is where satellite IoT connectivity can play a key role. Some of the most valuable data often hails from the hardest to reach places, so investing in effective collection, storage and analysis of that data is crucial to successful IoT strategies.
"Inmarsat ELERA, our industry-leading narrowband network, is ideally suited to the rapidly evolving world of IoT. The billions of devices being connected every year are benefitting from global reach, extraordinary resilience, and the fastest speeds, along with the smallest, lowest-cost terminals in their class. ELERA is inspiring new possibilities and enabling organisations from all sectors to access IoT anywhere. It will be a catalyst for the next wave of world-changing technologies, so organisations looking to accelerate their IoT deployments need look no further than Inmarsat and our global partner ecosystem – the widest of any satellite provider – to solve their IoT connectivity needs."
As part of the research, Inmarsat is also offering businesses the opportunity to measure their IoT readiness versus the respondents in the survey, using a free IoT maturity tool.
CLICK HERE to use the IoT Maturity tool and download the full report – Industrial IoT in the Time of Covid-19.