GoRamp secures CEE award
25th November 2022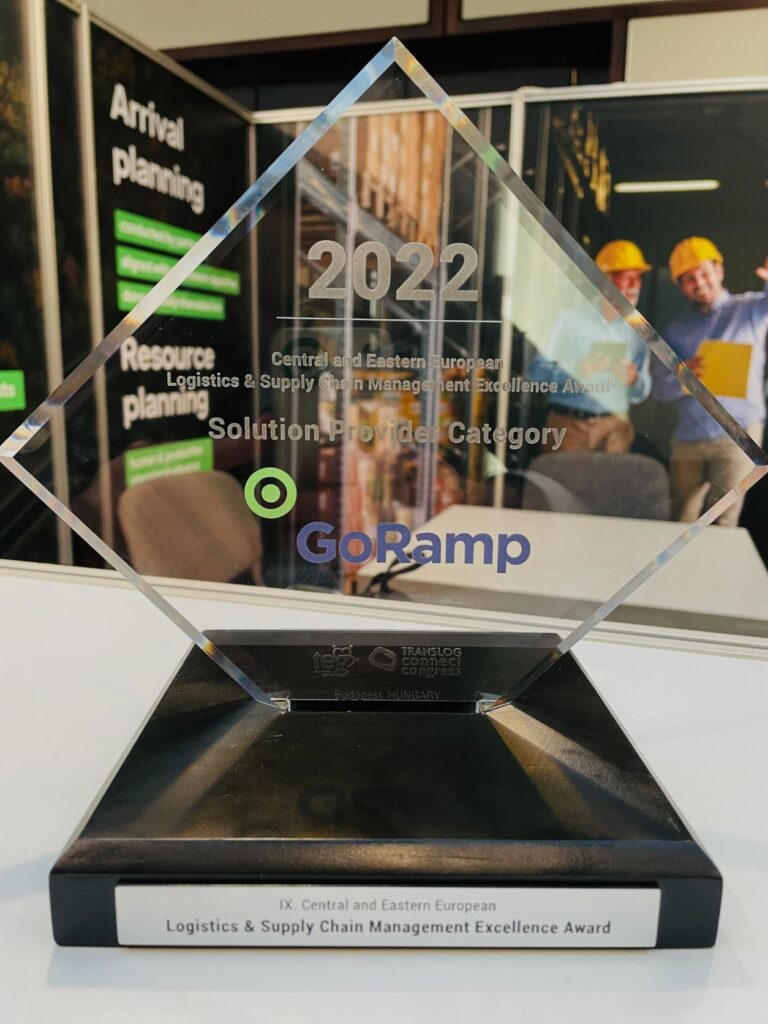 Logistics technology start-up GoRamp has been selected as the best solution for the management of logistics and supply chain in Central and Eastern Europe.
CEE Logistics & Supply Chain Management Excellence Awards organised under the auspices of Translog Connect has selected a transportation process optimisation tool developed by the Lithuanian start-up GoRamp as the best logistics Service Provider of the year. The award is annually conferred upon an innovative service that proves its effectiveness in the optimisation of customer supply chain, ensuring saving of costs and resources as well as sustainable business development.
"This award is an important recognition for us and the entire logistic technology developers' community in the Baltics," said Jevgenij Polonis, CEO and co-founder of GoRamp. "Our contribution to the development of supply chain innovation in Central and Eastern Europe is taken into account and appreciated. That is a strong step forward towards the GoRamp vision to digitise the logistics processes of manufacturing and trading companies, which are currently based on unadvanced and inefficient manual work and outdated methods."
GoRamp subscription model
GoRamp has developed a tool based on a monthly subscription for logistics units of manufacturing and trading companies. The companies may choose the solutions based on their supply chain processes and challenges. The modules include planning of warehouse arrivals, management of carrier contracts, automated inspection of invoices, and integration of the different systems. According to the feedback received from customers from 19 countries, the system allows for saving up to 70% of operational work, cut waiting time by 20%, avoid downtime and fit the agreed budget.
For the awards, GoRamp presented a success story of Schoeller Allibert, one of the largest global plastic recycling companies, that operates in 50 countries. Installation of the GoRamp system resulted in warehouse effectiveness. Schoeller Allibert managed to increase the efficiency of warehouse operations by more than a third, reduce the queues of trucks by 90%, and cut the waiting time of drivers by 40%.
Translog Connect is an annual international congress of the supply chain industry aimed at discussing the progress of transport, logistics and supply chain management in Central and Eastern Europe. The summit attracts over 400 participants from more than 17 countries.