GateHouse forms data tracking partnership with Sony
18th May 2022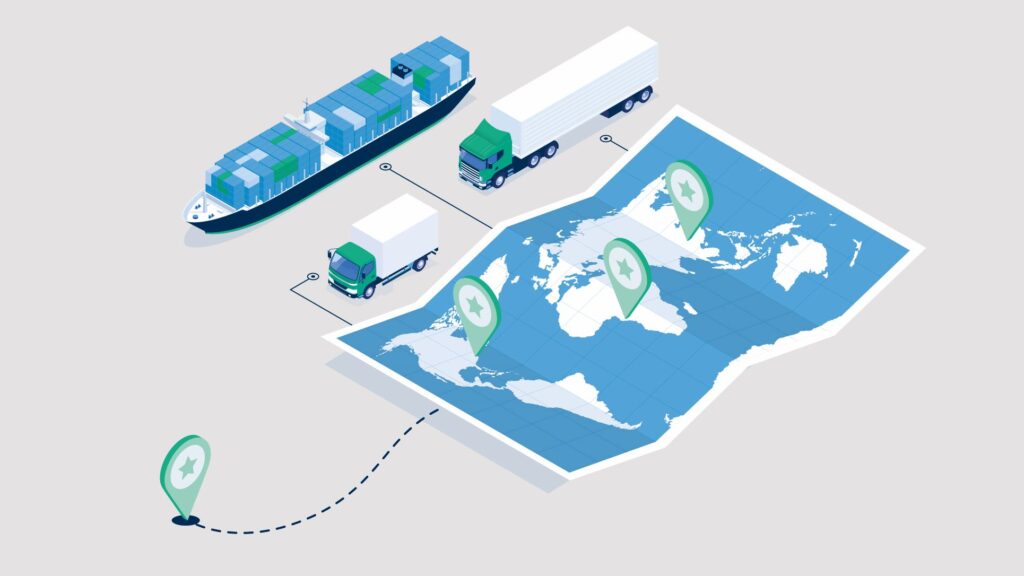 GateHouse Maritime, a leading provider of ocean supply chain visibility and predictability services, has agreed with Sony Network Communications Europe for its cargo tracking solution, Visilion, to utilise its new data platform, OceanIO to extend the range of tracking for oceangoing cargo. OceanIO by GateHouse Maritime is designed to be easily integrated with existing applications and is scalable with more services to come.
Martin Dommerby Kristiansen, CEO at GateHouse Maritime, said: "We're delighted to have made this agreement with Sony Network Communications Europe to support their world-class tracking solution, Visilion, with data on oceangoing cargo. Utilising OceanIO, Sony improves visibility of goods in transit from port to port. IoT technology and data analytics are key to the digital transformation of logistics."
Based on re-usable smart trackers with sensors and a cloud service, Sony's cargo tracking solution, Visilion, continuously gathers and uploads data which can be viewed on an intuitive web interface. It provides notifications about arrival and departure, positioning, temperature, shock, tilt and humidity detection, providing assurance to goods owners and freight forwarders of the whereabouts of goods in real time, whether they have been handled correctly or suffered route deviations, and if they will be delivered on time. OceanIO is easily connected to existing applications and Transport Management Systems through APIs.
Erik Lund, Head of the Tracking Division, Visilion at Sony Network Communications Europe, said: "GateHouse Maritime's OceanIO platform combines extensive and comprehensive data sources to provide a robust and scalable foundation to extend the range and functionality of ocean visibility for the Visilion tracking solution. Working with GateHouse Maritime, we will continue the journey to provide customers with unparalleled visibility of their goods for all modes of transport."
Sustainability benefits
Sony's cargo tracking solution, Visilion, brings connectivity to the supply chain and paves the way for more environmentally sensitive decision making about choices of transport. With the incorporation of data services from the OceanIO platform, the capabilities of the Visilion solution have been extended. Using the OceanIO platform, Visilion can help its customers to improve efficiency in the supply chain with more detailed real-time visibility on sea.
Recently introduced by GateHouse Maritime, OceanIO daily receives up to 150 million new data points from diverse sources which includes nearly 300,000 oceangoing vessels as they report information regarding their geographical position, heading, speed and depth; together with inputs from 160 satellites and 2,500 terrestrial stations, 110 container freight carriers, 4,000 container ports and terminals, and meteorological activity reports.
Uniquely, OceanIO integrates GateHouse historical and trend data to allow for a more powerful and predictive end service. Using machine learning, predictive services can be developed for greater granularity and accuracy, allowing service providers to better report the progress of freight and meet customer's expectations in an age when the supply chain has become greatly degraded and disrupted.